Last Night In Soho Writer Krysty Wilson-Cairns Once Pitched A Portal Movie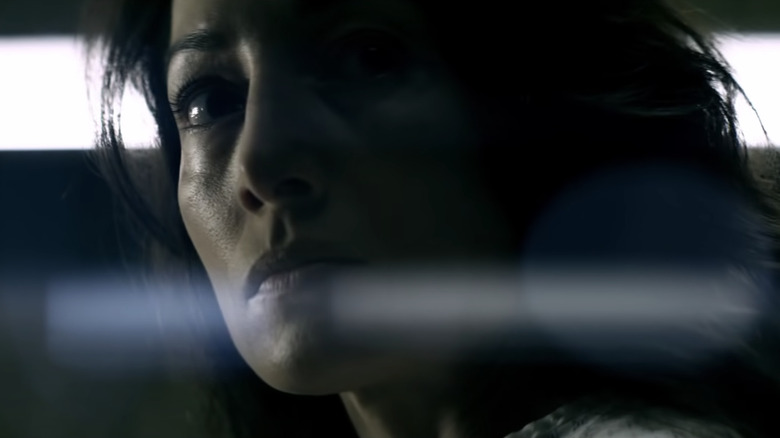 Dan Trachtenberg
Every screenwriter — even a master like Guillermo del Toro — has loads of unproduced scripts and projects they've pitched that never saw the light of day. "Last Night in Soho" co-writer Krysty Wilson-Cairns is no different. One of her rejected pitches, which haunts her to this day, was for an adaptation of the video game "Portal."
Wilson-Cairns' script for a sci-fi thriller called "Aether" made the 2014 Black List of best unproduced screenplays in Hollywood, and while we haven't seen that script make it to film yet, it did open up the door for her to other opportunities. She joined the writer's room of Showtime's "Penny Dreadful" for its third and final season, before crossing over into film as the co-writer of "1917" with Sam Mendes. Now, she's continuing her film career with "Last Night in Soho" and is out making the rounds to promote the Edgar Wright-directed thriller.
Speaking to CinemaBlend, Wilson-Cairns discussed her would-be "Portal" adaptation:
"I'm haunted by the things I didn't get to write. You know the video game Portal? I was pitching to do an adaptation of that and I love that video game, obsessed with it. It was quite early on in my career. And I came up with what I think is the best story ever, and I pitched it, and they were like 'nah.' And sometimes at night I play scenes from that in my dreams. That's the only thing I'm haunted by is that I didn't get to make the Portal movie."
A Portal Into Development Hell
Even if you've never played "Portal," you may have heard it come up in movie discussion before, since it's how filmmaker Dan Trachtenberg got his start. Above, you can see Trachtenberg's short film, "Portal: No Escape," which he released as a fan film on YouTube in 2011. In the last decade, it's racked up over 26 million views, while Trachtenberg has gone on to direct "10 Cloverfield Lane" and episodes of "Black Mirror" and "The Boys," along with the upcoming "Predator" sequel, currently known only by its working title, "Skulls."
Bad Robot produced "10 Cloverfield Lane," and it scooped up the rights to "Portal" from Valve back in 2013. CinemaBlend notes that Wilson-Cairns' first professional writing credits were around the same time, so it may have been Bad Robot she was pitching.
Whatever the case, Bad Robot's adaptation seems to have opened a portal into development hell and gotten stuck there for the last eight years. Back in May, though, J.J. Abrams gave an update where he said that the script for a "Portal" movie was "finally on the rails," being written now at Warner Bros.
We may not ever get to see Krysty Wilson-Cairns' "Portal," but fans of the game can still hold out hope that a "Portal" movie might someday become a reality.