Nicolas Cage Demanded Removal Of Inexperienced Rust Armorer From Another Production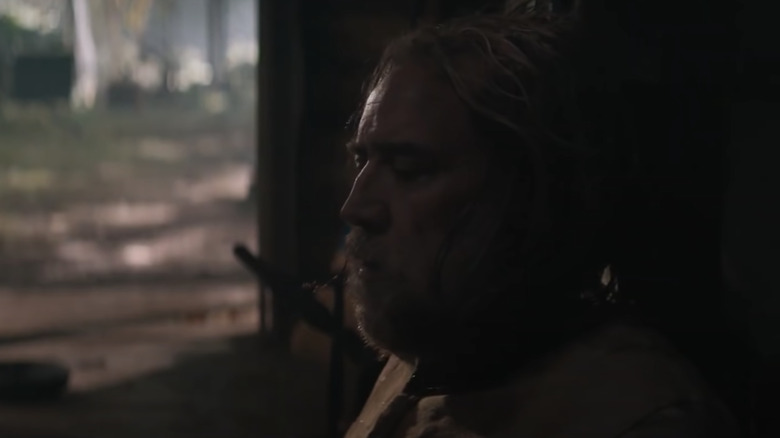 Neon
The past few days have brought a flood of non-stop news stories related to the death of cinematographer Halyna Hutchins, and there appears to be no end in sight. New details keep coming out about the circumstances leading up to the shooting accident that occurred on the set of the Alec Baldwin Western, "Rust," which resulted in Hutchins' death. The latest piece of information pertains to armorer Hannah Gutierrez-Reed, who was part of the chain of crew members involved in handling the prop gun that caused the fatal misfire.
The Wrap reports that Reed was "the subject of numerous complaints" on her previous film, "The Old Way" — also a Western, starring Nicolas Cage. According to Stu Brumbaugh, a key grip on the film, these included at least one complaint from Cage himself, who became enraged after Gutierrez-Reed discharged a gun near the cast and crew without warning. Brumbaugh told The Wrap that it was the second time in three days this had happened. He said Cage left the set in anger after shouting, "Make an announcement, you just blew my f***ing eardrums out!"
Brumbaugh added, "I told the [assistant director], 'She needs to be let go.' After the second round I was pissed off. We were moving too fast. She's a rookie."
From Gutierrez-Reed to Halls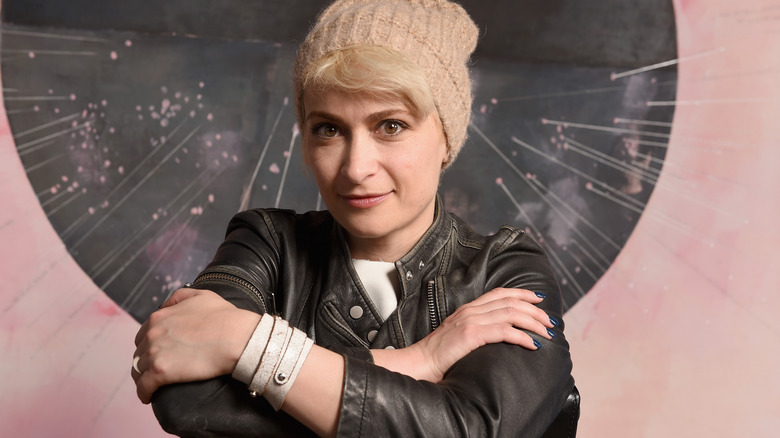 Fred Hayes / Getty Images
Gutierrez-Reed isn't the only crew member whose history prior to "Rust" has come into question in the days since Hutchins' death. Yesterday, we reported that assistant director Dave Halls had been fired from the production of another film, "Freedom's Path," after a separate incident where a rifle "unexpectedly discharged," injuring a boom operator. A sheriff's affidavit revealed that it was Halls who unknowingly handed Baldwin the gun that killed Hutchins (pictured above), after grabbing it from a cart that Gutierrez-Reed had prepped.
Right now, there's a lot of finger-pointing going on in the Halyna Hutchins case. Emotions are understandably high and everyone is looking for someone to blame. It's only exacerbated by the current media feeding frenzy, which in some ways, has already reduced Hutchins' death to "content," to be consumed online by readers in an infinite scroll.
Through all of this, it's important not to lose sight of the fact that this is a tragedy where a woman is dead and people's careers and lives have been destroyed. That two crew members, each with a questionable record, could wind up being involved in the same fatal accident onset is disturbing, to say the least. But there were clearly systematic failures at play here, as well, in regards to safety measures. It only hammers home the point all the more that some real change is needed in Hollywood to ensure that this kind of tragedy never happens again.