Superhero Bits: World War Hulk Movie Rumors, Black Panther Is Hitting A Major Milestone & More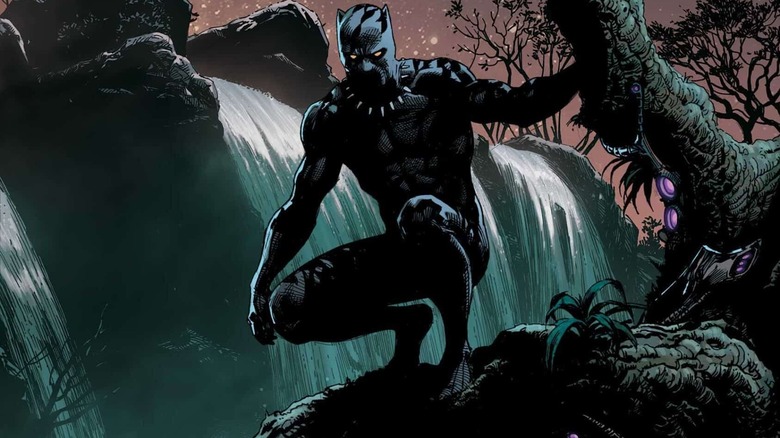 Marvel
(Superhero Bits is a collection of stories, updates, and videos about anything and everything inspired by the comics of Marvel, DC, and more. For comic book movies, TV shows, merchandise, events, and whatever catches our eye, this is the place to find anything that falls through the cracks.)
In this edition of Superhero Bits:
"Black Panther" hits a huge milestone
The "Batwoman" drama rages on
"World War Hulk" movie rumors circulate
"Stargirl" and "Supergirl" get new promos
Supergirl Season 6: I Believe In a Thing Called Love
Here's the official promo for the 17th episode of the sixth and final season of "Supergirl" on The CW:
When Lex Luthor (guest star Jon Cryer) appears by Nyxly's (Peta Sergeant) side, Supergirl (Melissa Benoist) and team must deal with the emotional fallout of facing their two biggest foes at the same time. Alex (Chyler Leigh) makes plans for the perfect proposal to Kelly (Azie Tesfai), but work keeps getting in the way.
The episode was directed by Jesse Warn, with Dana Horgan and Nicki Holcomb penning the script.
The Batwoman Drama Continues to Unfold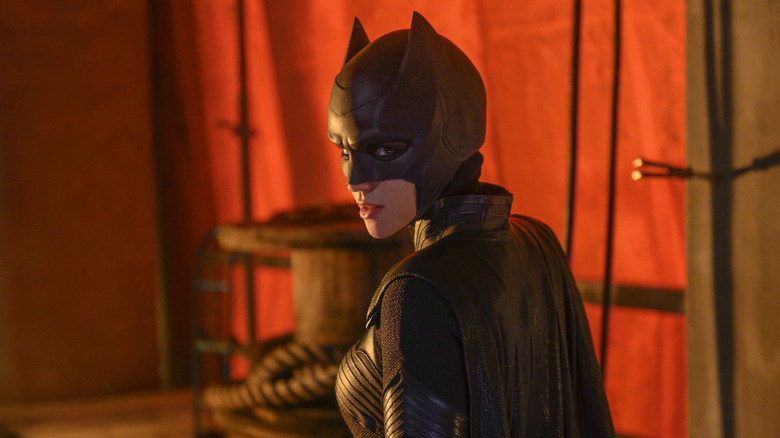 The CW
Warner Bros. recently found itself in the middle of an ugly knife fight online, as former "Batwoman" star Ruby Rose unabashedly bashed the show and the working conditions she faced while starring as Kate Kane. The studio clapped back, and there has been much back and forth. Now, a production assistant named Alexander J. Baxter, who worked on the first season of the show, has shared an update with the folks at Comic Book Resources. Baxter, who serves as the CEO and founder of Constellate Films, said the following:
"From day one, where her supposed injury stopped her from doing 60% of her job, she began her first day on the show not acknowledging a single crew member besides anyone above the line. And as the days stretched on, the 18-hour Saturdays for some of us and the crew, things got worse. She showed up late most days, didn't have her lines memorized, and whenever she interacted with anyone below the line, production assistant, Alexa crew, grips, it was as though we were beneath her boots. She stormed off set, she yelled at people, and whenever she interacted with any of us production assistants, we were disregarded as the trash we picked up."
That is but a fraction of Baxter's lengthy statement. He goes on to call Rose a "dictator" and says his treatment on the set almost made him quit the industry entirely. While there are two sides to everything, this is a potentially damning account of behind-the-scenes behavior. This will, undoubtedly, not be the last we hear of it.
Stargirl Season 2: Summer School: Chapter 12
Here's the official promo for the 12th episode of the second season of "Stargirl" on The CW:
With the looming threat of Eclipso (Nick Tarabay) hanging over them, Courtney (Brec Bassinger) seeks help from the unlikeliest of places. Meanwhile, Mike's (Trae Romano) search to find Thunderbolt leads him straight to his friend Jakeem (guest star Alkoya Brunson), and Pat (Luke Wilson) goes to extreme lengths to protect Rick (Cameron Gellman).
Greg Beeman directed the episode, which was written by James Dale Robinson.
Batgirl Swooping In for Birds of Prey Sequel?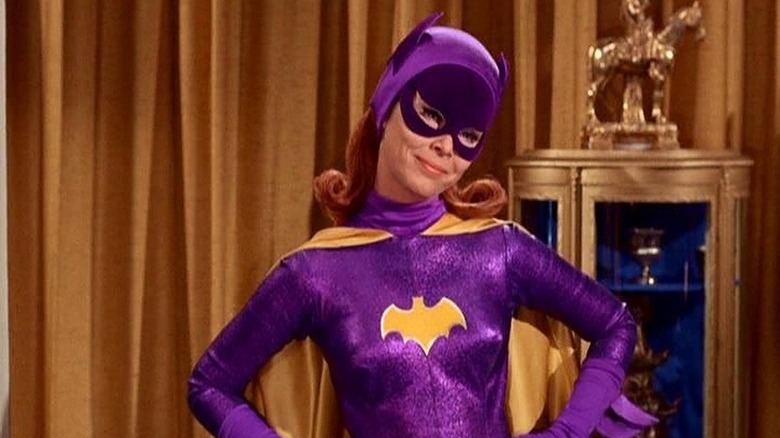 Warner Bros.
Since there is no indication that Warner Bros. is making a "Birds of Prey" sequel, especially since the first movie disappointed at the box office, here's a story we can put firmly in the rumor mill for now. The folks at That Hashtag Show (who aren't the most reliable) claim the project is in development, but it will be without Margot Robbie's Harley Quinn. Instead, it's said that Batgirl would take her place, with other characters from the first movie returning. Given that a "Batgirl" movie is currently in the works for HBO Max, the character will, at the very least, be in play. But taking Harley Quinn out of her own franchise? That's a tough sell. Take this one with a big grain of salt for now.
Charlie Cox Comments (Again) On Daredevil Return
Much has been rumored about Charlie Cox reprising his role as Matt Murdock from Netflix's "Daredevil" in the MCU. At the very least, we know his arms weren't in the "Spider-Man: No Way Home" trailer. Cox has addressed the possibility again in the SiriusXM interview with Jessica Shaw (watch above). The actor, it seems, is hesitant to ruin the legacy he left behind, saying:
"You've got to be careful what you wish for. You come back and it's not as good or it doesn't quite work or ... too much time has passed, it doesn't quite come together in the same way. You don't want to taint what you've already got. If we never come back, you've got these three great seasons — and our third season was our best-reviewed. So, the trajectory was up. I am tremendously proud and grateful for what we have."
Does that mean he won't be in "Spider-Man: No Way Home" this December? We'll see.
World War Hulk Movie Rumors Are Flying Around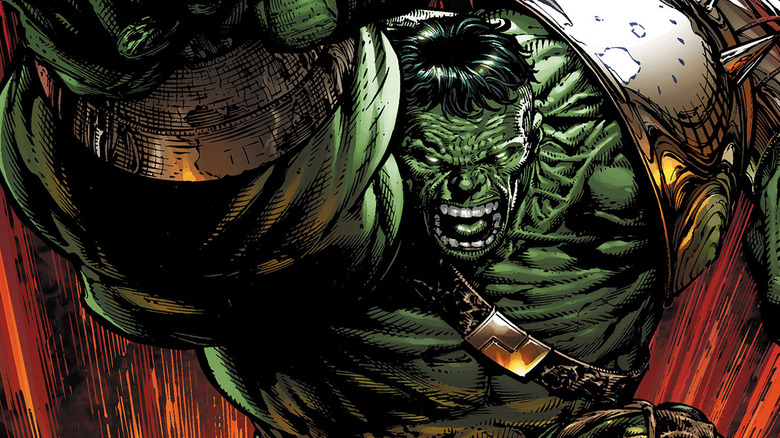 Marvel
Do not get excited yet, Marvel fans, as this rumor seems too good to be true. Word on the web is that a "World War Hulk" may begin production sometime next year. This started with a report from the folks at Geeks World Wide. Though the site has a decent track record with this stuff, it's rather complicated. The idea is that this would somehow spin out of the "She-Hulk" Disney+ series, which seems plausible enough, as Mark Ruffalo is returning as Bruce Banner in the show.
The problem is, Universal Pictures still owns the rights to solo "Hulk" movies, which is why we haven't seen one since "The Incredible Hulk" in 2008. But the character can still appear in team-up movies, which is why he can show up in the "Avengers" flicks no problem. This report further speculates that, somehow, Marvel Studios may have worked out the rights issues to make this happen. Either that or it will somehow fall under the umbrella of a team-up movie again. We'll see what comes of these rumors over the next handful of months.
Introducing The Eternals Featurette
Marvel Studios has released a new featurette for "Eternals," which is mere weeks away from finally hitting theaters. Director Chloe Zhao's MCU film has a huge ensemble cast consisting of largely unknown heroes. As such, this video attempts to serve as a quick primer for many of these characters. It also includes a decent bit of new footage and commentary from the cast. Check it out for yourself above.
Black Panther's Landmark 200th Issue Arriving In January
Lastly, Marvel Comics has announced that this January's issue of "Black Panther" from writer John Ridley and artist Juann Cabal will serve as the character's landmark 200th solo issue. It will be the third issue in Ridley's run. The tweet above contains cover art that has been revealed for the issue. Per the publisher, the massive issue will feature "bonus stories celebrating the past and foreshadowing the future of the Black Panther and the world of Wakanda." Additionally, Ridley is set to introduce a new hero who rises up to protect the people of Wakanda while T'Challa finds his life and role as Black Panther in turmoil. Not only that, but T'Challa is going to mix it up with the X-Men.
"In addition, the main story in the 200th issue of BLACK PANTHER will see T'Challa face off against the X-Men! With assassins closing in and Wakanda's faith in him shaken, T'Challa goes to visit Storm on the newly terraformed Mars. But this will not be a happy reunion as T'Challa has ulterior motives for his visit. And back home, Shuri discovers who is behind the attacks on Wakanda's secret agents—a revelation that will change everything."
"Black Panther" #200 is scheduled to hit stands on January 26, 2022.