The Morning Watch: The Batman Animated Trailer Remix, David Copperfield Breaks Down Magic In Movies & More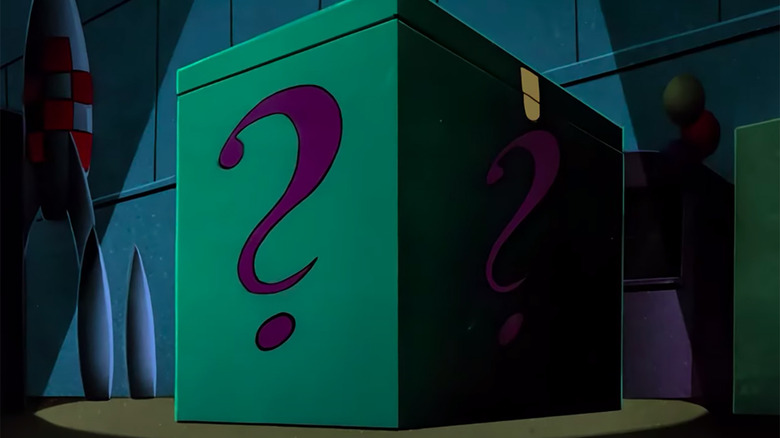 Warner Bros. Animation
(The Morning Watch is a recurring feature that highlights a handful of noteworthy videos from around the web. They could be video essays, fan-made productions, featurettes, short films, hilarious sketches, or just anything that has to do with our favorite movies and TV shows.)
In this edition, watch the recent trailer for "The Batman" from DC FanDome recreated with footage from "Batman: The Animated Series." Plus, watch as master magician David Copperfield breaks down magic scenes from movies like "Now You See Me" and "The Prestige." And finally, see how The Nerd from "Robot Chicken" gets a cinematic education from Martin Scorsese's "MasterClass" sessions.
The Batman Animated Trailer Remix
First up, Darth Blender dug through hours of footage from "Batman: The Animated Series" to recreate "The Batman" trailer that was recently unveiled at DC FanDome. It's kind of incredible how well this footage has been cut together to match up with every frame of the new trailer. It makes us even more excited for the adult animated fare that we'll be getting with "Batman: The Caped Crusader," coming soon to HBO Max.
David Copperfield Breaks Down Magic Scenes in Movies
First up, GQ brought in legendary magician and illusion master David Copperfield to break down and analyze magic scenes from Christopher Nolan's "The Prestige," the comedy "The Incredible Burt Wonderstone," the "Now You See Me" franchise, and even the TV series "Arrested Development." How accurately do these scenes reflect actual magic tricks? Are any of the actually possible in the real world? Hear what Copperfield has to say about all these films and more.
Martin Scorsese's Movie History MasterClass From Robot Chicken
Finally, Adult Swim's "Robot" parodied the "MasterClass" series with director Martin Scorsese by having the filmmaker take the recurring character The Nerd through film history. While The Nerd is hoping that Scorsese will explain his "heresy against the Marvel Cinematic Universe," what he gets is a much more eye-opening education of cinema through films like "Taxi Driver," "Psycho," "Bonnie and Clyde," and even "A Trip to the Moon."