The Flash Wraps Production As Director Andy Muschietti Shares Images From The Set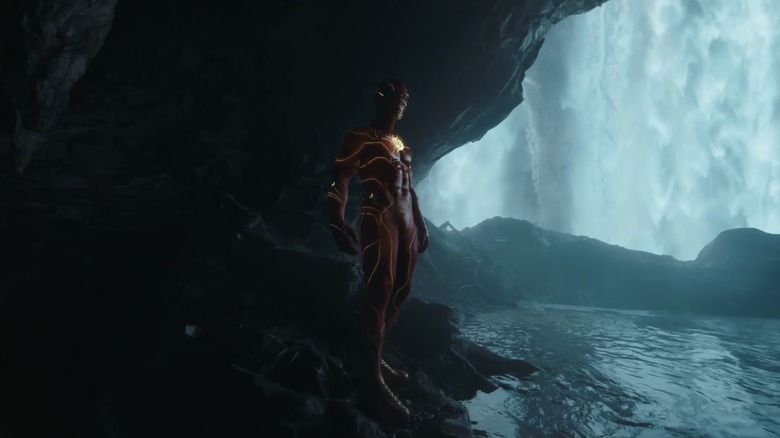 Warner Bros.
That's a wrap on "The Flash!" After literally years of talking about it, major delays, and a whole lot happening behind the scenes at DC Films, Barry Allen's first live-action solo movie is finally in the can and will be making its way to theaters next year. This was confirmed by director Any Muschietti in a couple of posts on Instagram. Check them out.
"What an adventure. Thanks to all of the crew and cast of 'THE FLASH' for giving it your best every single day," Muschietti wrote in one of his posts. The posts themselves don't contain a wealth of information, other than giving us a small glimpse at the production itself with a couple of stills from the set. Though we did just get one heck of a teaser during DC FanDome. That said, this marks an important milestone for a long-awaited film featuring one of DC's most enduring superheroes. Well, make that a few of DC's most enduring superheroes, at least. This one is sure to bring some surprises, for various reasons.
While it's officially official now, word got out a little early as sound mixer Colin Nicolson also took to Instagram, in a since-deleted post saying, "that's a wrap on The Flash. Day 124 with a fantastic sound team, brilliant cast and crew. It's been challenging but great fun." In any event, filming is done now and it's off to post-production.
The Long Road to The Flash Movie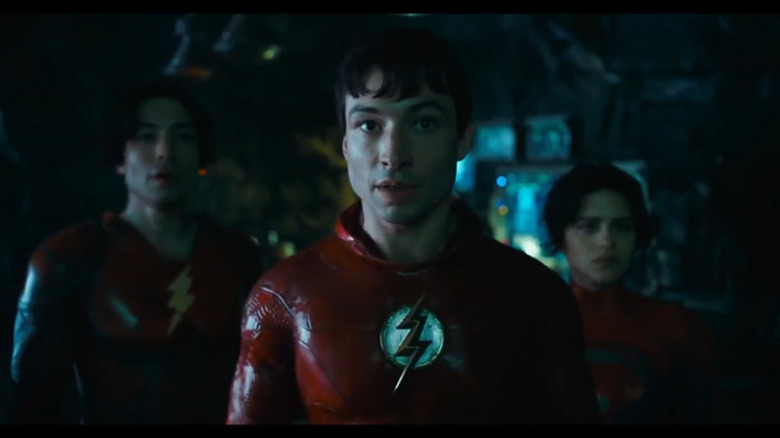 Warner Bros.
Amazingly, at one point, this film was supposed to be the first DCEU entry to arrive in theaters after "Justice League" first arrived in November 2017, with a February 2018 release date on the board at one point at Warner Bros. Ultimately, that timeline was more than four years too ambitious. Various director and writer changes during development complicated matters. Eventually, Muschietti, following the success of both "IT" and "IT Chapter Two" became the man, with Christina Hodson ("Birds of Prey") penning the screenplay.
The movie will serve as a loose adaptation of the beloved "Flashpoint" storyline from the pages of DC Comics. It sees Barry, once again played by Ezra Miller, learning how to traverse time using his speedy powers. But this comes with reality-altering consequences. As a result, we're getting multiple Batmans in the adaptation, including Ben Affleck reprising his role from the Snyderverse. But perhaps most importantly, Michael Keaton will be returning from Tim Burton's 1989 "Batman" after more than 30 years away from the role.
The cast also includes Ron Livingston as Henry Allen, Maribel Verdu as Nora Allen, Temuera Morrison as Tom Curry, Kiersey Clemmons as Iris West, and Sasha Calle as our new Supergirl.
"The Flash" is currently set to hit theaters on November 4, 2022.