Superhero Bits: Intriguing Spider-Man: Now Way Home Marketing, Shaq Wants Another Crack At Steel & More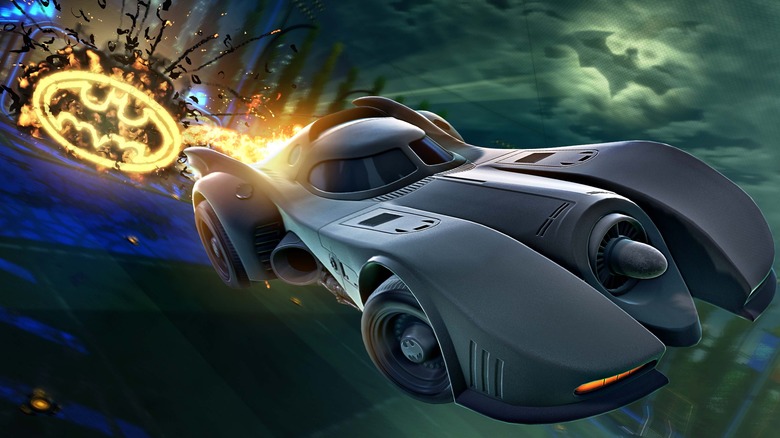 Warner Bros.
(Superhero Bits is a collection of stories, updates, and videos about anything and everything inspired by the comics of Marvel, DC, and more. For comic book movies, TV shows, merchandise, events, and whatever catches our eye, this is the place to find anything that falls through the cracks.)
In this edition of Superhero Bits:
"Eternals" pre-sale tickets point to a big debut.
Shaq wants another shot at "Steel."
Batman returns to "Rocket League."
Fuel added to the Andrew Garfield in "Spider-Man: No Way Home" rumors.
Stargirl Season 2: Summer School: Chapter Eleven
Here's the official promo for the 11th episode of the second season of "Stargirl" on The CW:
After a frightening encounter leaves Courtney's (Brec Bassinger) life hanging in the balance, the team band together to determine their next steps.
Sheelin Choksey directs the episode, which was written by Paula Sevenbergen and Robbie Hyne.
Loki and Sylvie Figures from Hot Toys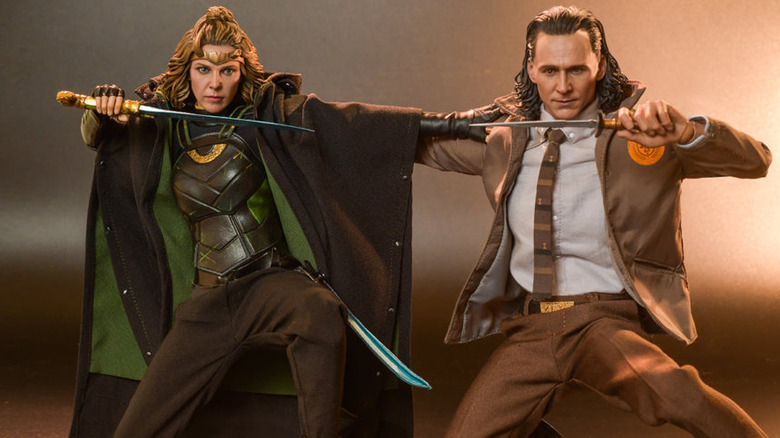 Hot Toys
The good news? Hot Toys has revealed some amazing new 1/6 scale figures from "Loki," including the God of Mischief himself, as well as Sylvie. The bad news? They won't be arriving until early 2023. We should be well into "Loki" season 2 territory by then. But hey, for the time being, they're quite nice to look at. Loki retails for $275, and Sylvie will go for $270. Full details can be found at Toy Ark.
Supergirl Season 6: Nightmare In National City
Here's the official promo for the 16th episode of the sixth and final season of "Supergirl" on The CW:
Kara (Melissa Benoist) lands her dream story for Catco but when the city is suddenly attacked by a nightmare monster at the same time as her interview, she is forced to take a serious look at her life and decide if she can continue to live as both Kara and Supergirl. As Dreamer (Nicole Maines) takes the lead on the search for the Dream Totem, which can vanquish the nightmare monster in National City, she realizes she needs to ask her sister Mauve (guest star Hannah James) for help. Old wounds resurface as the two sisters come face to face.
The episode is directed by Eric Dean Seaton with a script by Rob Wright and Jess Kardos.
Shaq Wants Another Crack at Steel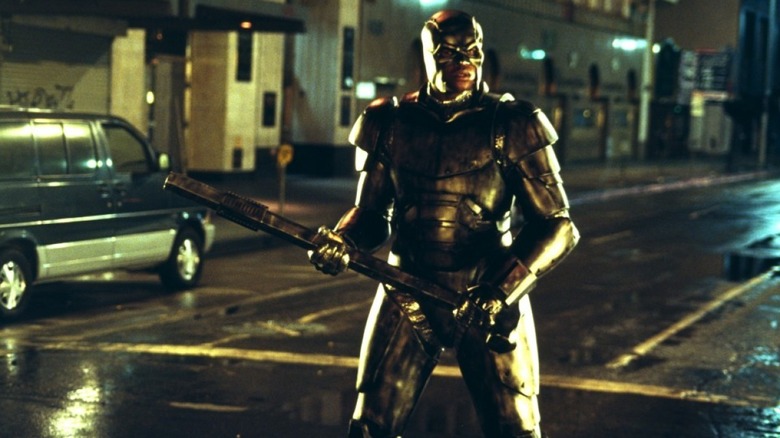 Warner Bros.
Long before the DCEU, it was a struggle to bring DC properties not involving "Batman" or "Superman" to the big screen. As evidenced by 1997's "Steel," which starred Shaquille O'Neal. Despite the movie being roundly considered terrible, not to mention a huge commercial flop, the basketball star recently revealed in an interview with PopCulture.com that he would like another chance to get it right.
"Well, if you look at the Steel character, it's me. It's all me, John Henry Irons is me. You know, when we did the movie, I would have liked to have those Iron Man effects, but nah, we did the movie in the early '90s, and technology wasn't as it is now, but I would love to be able to do a redo of that."
All do respect to Shaq, but special effects probably weren't the issue with this one.
Ryan Hurst Wants to Play Sentry In the MCU
Ryan Hurst, known for his roles on "The Walking Dead" and "Sons of Anarchy," has declared that he wants to play Sentry in the MCU. In the above Instagram post, the actor reveals that, after much deliberation, he would like the chance to bring this character to life. As of right now, Marvel Studios has not revealed any plans for Sentry. Though Bob Reynolds would make for a unique addition at some point down the line. Your move, Kevin Feige.
Guardians of the Galaxy Vol. 3 Timeline Confirmed by James Gunn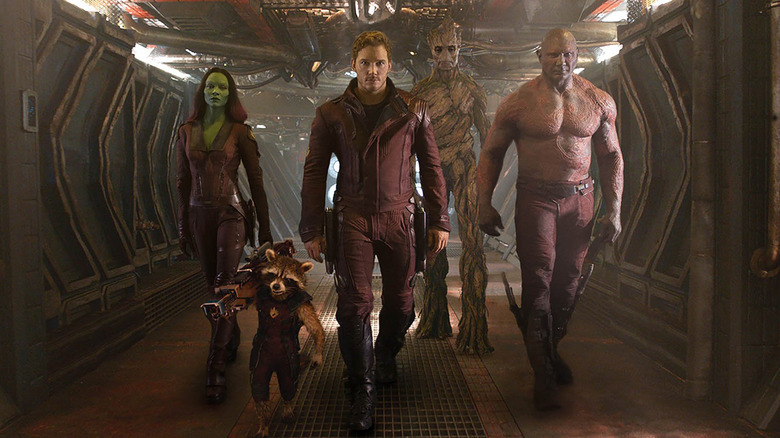 Marvel Studios
Now

— James Gunn (@JamesGunn) October 10, 2021
In a recent Twitter post, James Gunn revealed when, exactly, "Guardians of the Galaxy Vol. 3" takes place, in relation to the overall MCU timeline. Responding to a fan who inquired about it, the filmmaker simply replied saying "now." So, in essence, it will take place in the most current iteration of the MCU, rather than advance the timeline a bunch. While that's not as big as the recent Adam Warlock casting confirmation, it's something.
Spider-Man: No Way Home Russian Marketing Raises Eyebrows
Let's dump some gasoline on the old rumor fire, shall we? Much has been said about the possible inclusion of Andrew Garfield and Tobey Maguire in "Spider-Man: No Way Home." Garfield, for his part, has denied it up and down. Well, now we have this peculiar marketing from Russia which involves Skittles, a product somehow being tied into the movie. As pointed out in the above tweet, the Russian website related to this tie-in includes a still of Garfield's version of Spider-Man, tied to the marketing for "No Way Home." Draw your own conclusions for now.
Eternals Has Sold a Lot of Tickets Already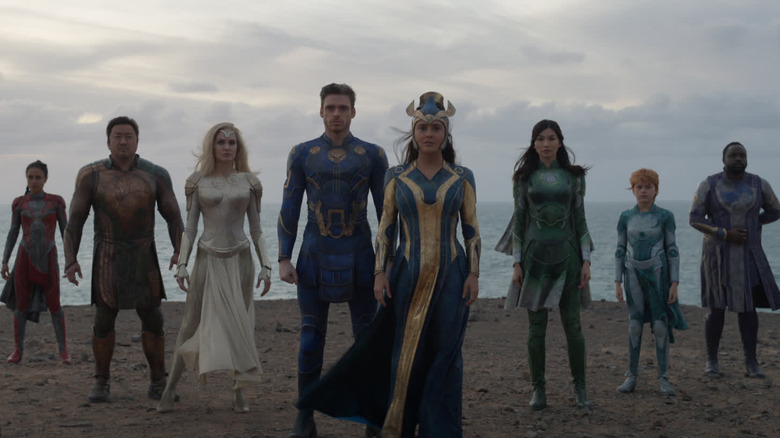 Marvel Studios
Advance tickets recently went up for Marvel's "Eternals" and, as it turns out, things are going well, from a sales perspective. Deadline has reported that director Chloe Zhao's superhero epic racked up $2.6 million in sales in its first 24 hours. For context, that is 86 percent ahead of "Shang-Chi and The Legend of the Ten Rings" ($1.4 million) and 30 percent ahead of "Black Widow" ($2 million) during that same stretch of time. This signals the movie will have a big debut when it hits theaters on November 5.
Batman Returns to Rocket League for Haunted Hallows 2021
Lastly, we bring some good news for lovers of Batman and video games. The Caped Crusader, and the Batmobile, are returning to "Rocket League" to headline the annual Haunted Hallows Event. It kicks off tomorrow on all platforms the game is available. Check out the trailer above to catch a glimpse. We've also got a description of the event, which reads as follows:
The upcoming Haunted Hallows in-game event will feature new Event Challenges with Batman Super-Villain themed items, a Batman themed Rumble Limited Time Mode (LTM), the return of three iconic Batmobiles, and new Arena variant.
Haunted Hallows kicks off on October 14 in "Rocket League."