Superhero Bits: Eternals Tickets Go On Sale, Jon Bernthal Talks Possible Punisher Return & More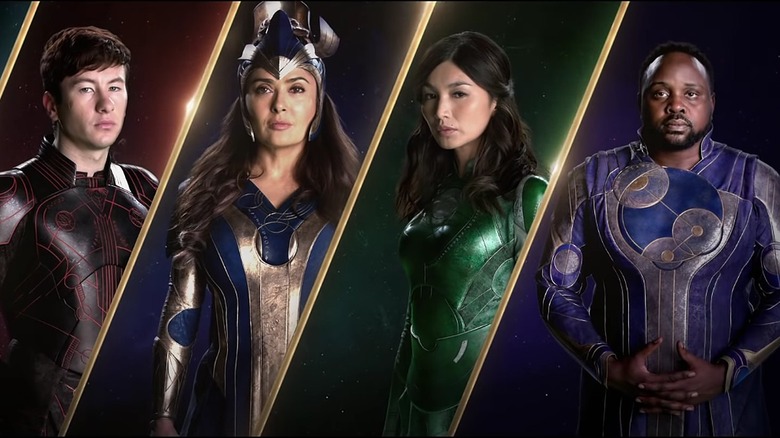 Marvel Studios
(Superhero Bits is a collection of stories, updates, and videos about anything and everything inspired by the comics of Marvel, DC, and more. For comic book movies, TV shows, merchandise, events, and whatever catches our eye, this is the place to find anything that falls through the cracks.)
In this edition of Superhero Bits:
"Eternals" tickets have gone on sale.
Jon Bernthal discusses the prospect of more Punisher.
"Batman" #118 has become a big deal.
"Peacemaker" now has a hotline.
Batman #118's Spider-Man Homage Is Proving Popular
Recently, DC revealed a variant cover for "Batman" #118, which pays homage to Todd McFarlane's legendary "Spider-Man" #1 cover from the 90s. Initially, this was going to be a limited 1:25 variant cover, meaning that only 1 in 25 issues ordered by retailers would feature the cover. But, as revealed in the above tweet, DC has expanded the cover so that it will be more widely available. This one is expected to be an in-demand item, and DC looks to have a hot book on its hands. "Batman" #118 hits shelves on December 7.
DC Releasing a New Digital Card Game Called Dual Force
Fans of both DC and card games are in luck. As revealed in the above trailer, the company is releasing its first-ever digital card game next year. Titled "Dual Force," it will arrive sometime in 2022. You can check out the trailer above, as well as the synopsis, included below.
DC Dual Force will feature all-new single-player experiences that draw on over 80 years of comic book history. Fan-favorite characters from the DC Universe will be released at launch, with the catalogue expanding to include all the Super Heroes and Super-Villains in future updates. This free-to-play CCG will let fans play their favorite comics and earn awards. There will be a constant stream of new content, with a comic from the vast existing DC library released every week for fans to play through.
Jon Bernthal Weighs In On a Possible MCU Return as The Punisher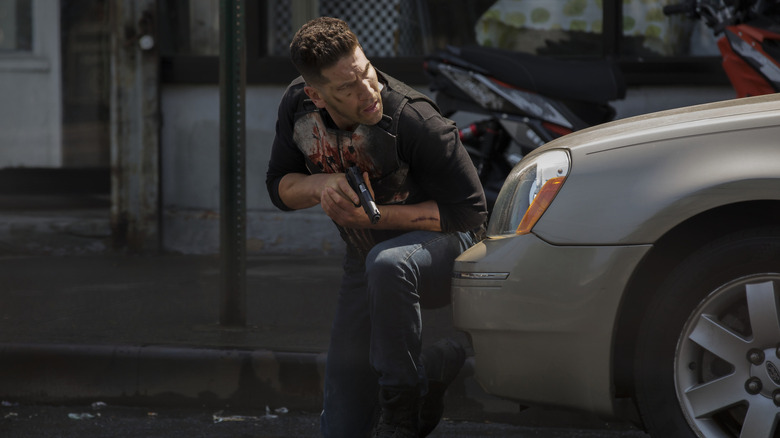 Netflix
It's been a couple of years since we said goodbye to Jon Bernthal's version of Frank Castle in Netflix's "The Punisher," though rumors persist regarding his possible return in the MCU. Recently, the actor weighed in on that possibility in an interview with Forbes. For Bernthal, it's all about whether or not they can get the character right, should the opportunity arise:
"Look, as far as going on in the future, it's a character that I really feel like that I have in my bones and in my heart. I'm really grateful I had the opportunity [playing Frank Castle] and what sort of happens in the future isn't about kind of whether they want to do it or not again; I don't really prescribe anything to those kinds of decisions," he explained. "It's just about if they do do it, are we going to be able to get it right? Is it going to be dark enough? Is it going to be gritty enough? Are we going to give the fans and the folks that the character means so much to, are we going to give them what they deserve? If the answer is 'Yes,' man oh man I would love that."
Your move, Kevin Feige.
Call the Peacemaker Hotline
As revealed by series director/writer/producer James Gunn on Instagram (see above), the folks at HBO Max have made a hotline for the "Peacemaker" series that fans can call. Yes, really. I won't spoil what awaits for those who are curious, but it's really just a cute marketing ploy to build some hype ahead of the imminent teaser trailer debuting at DC FanDome this weekend.
Adam Warlock Casting Rumors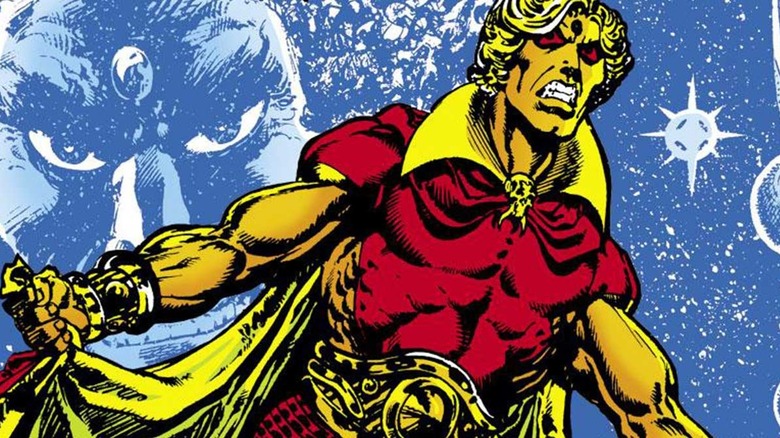 Marvel
We must put this one firmly in the rumor camp for now, so don't get too excited just yet. That said, Cosmic Circus has reported that Will Poulter ("We're The Millers") has been cast as Adam Warlock in "Guardians of the Galaxy Vol. 3." Many fans have been eagerly awaiting the character's arrival in the MCU, and there was an intriguing tease hinting at exactly that in "Guardians of the Galaxy Vol. 2." Is Poulter our guy? Time will tell.
Eternals Character Posters Released
"Eternals" is drawing ever near, which means Marvel is ramping up the marketing campaign. To that end, a big batch of character posters centered on the titular group of heroes has been released, which you can see in the Instagram post above. This is a big cast of largely unknown characters to familiarize audiences with, and character posters is one small way to get that ball rolling ahead of the movie's arrival next month.
Bill Murray Joining the MCU in Ant-Man 3?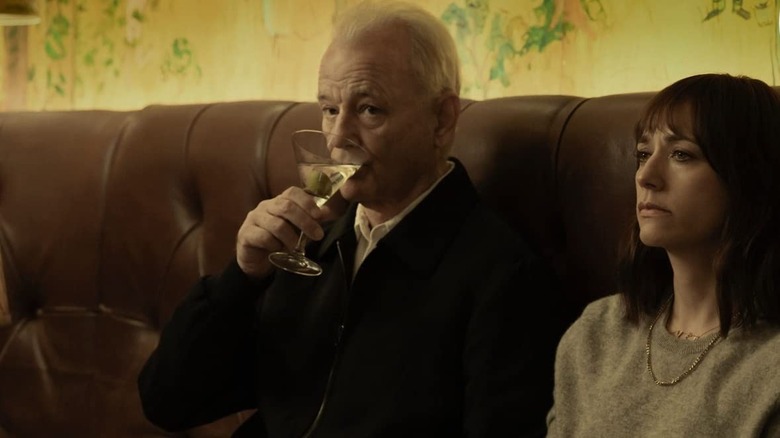 A24
Let's not get too ahead of ourselves just yet, ladies and gentleman, but some circumstantial evidence suggests that none other than Bill Murray may, and we stress may, be joining the Marvel Cinematic Universe. As reported by Comicbook.com, John Townsend has apparently been cast as the actor's photo double in the upcoming "Ant-Man and the Wasp Quantumania." If there is a photo double, meaning someone closely resembles the actor for the purposes of filming, it suggests Murray himself is in the cast. That said, this has yet to be confirmed by Marvel Studios and, until such time, it should only be regarded as a rumor. Though this would certainly be an intriguing development. Murray as M.O.D.O.K. anyone?
Eternals Tickets Go On Sale, New Featurette Released
Last, but certainly not least, "Eternals" tickets are now on sale. Those who wish to see Marvel's latest in theaters on its opening weekend would likely do well to scoop some up sooner rather than later. To go along with the tickets, a new featurette had been released offering a behind-the-scenes look at director Chole Zhao's MCU epic. "Eternals" hits theaters on November 5. Be sure to check out the video for yourself above.