DC FanDome Trailer Teases Black Adam Footage And New Batman Trailer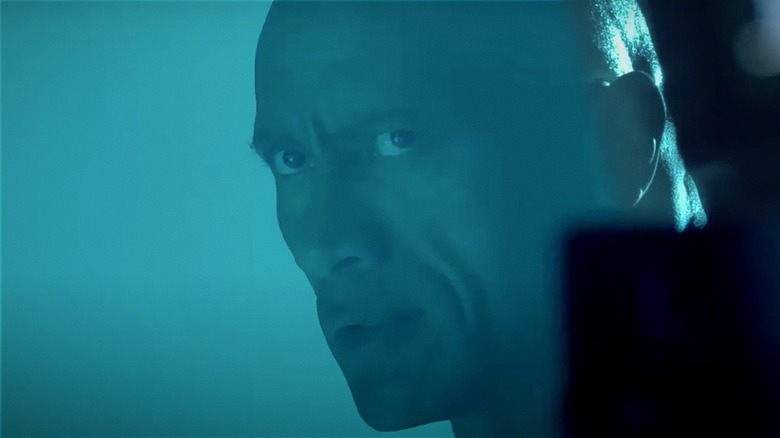 Warner Bros. Pictures
With only nine more days until DC Comics drops the motherload of new reveals for movies, TV, video games and — lest we forget — comics at this year's virtual DC Fandome convention, the company has decided to tease us with a new trailer giving us new looks at "The Flash," "The Batman" (that new trailer is coming, folks), "Black Adam," "Peacemaker" and much, much more! As Robert Pattinson says, save the date for October 16, 2021 starting at 10am PST at this link right here.
If you remember anything about last year's DC Fandome you'll know it was a virtual avalanche of news, clips and revelations from cast and crew of our favorite movie and television franchises. If you're a DC fan it's really the only place for you to be on October 16. As for which project will wind up being the "winner" of this year's Fandome, sparking the most conversations and Twitter hashtags, that's anybody's guess — but it's fair to say if we get to see the first footage of Michael Keaton in costume saying "I'm Batman" again, game over. 
Check out the trailer for the event below.
DC FanDome 2021 - Official Teaser Trailer
As you can see, the DC Fandome trailer is giving us our first good look at Dwayne Johnson close up as Shazam! nemesis Black Adam, and he looks like ... well, Dwayne Johnson in a black costume. What did we expect, really? We also see Pierce Brosnan, who will suit up as Doctor Fate alongside Black Adam in that 2022 feature. 
There's a tease of "The Batman," with Robert Pattinson and his Catwoman co-star Zoë Kravitz showing up to hype the fan event. On-set footage includes Jason Momoa on a cave location for "Aquaman and the Lost Kingdom," and Ezra Miller in the Batcave (but which one???), promising to blow minds with "The Flash."
Other confirmed titles scheduled to be showcased will include (but not be limited to) "DC League of Super-Pets" and "Shazam! Fury of the Gods" on the movie side; CW series "Batwoman," "Superman & Lois," and "DC's Stargirl;" video games "Gotham Knights" and "Suicide Squad: Kill the Justice League," and more.
Warner Bros. Animation will be showcasing its upcoming limited series "Aquaman: King of Atlantis," season 3 of the adult animated comedy series "Harley Quinn" and an early look at upcoming series "Batman: Caped Crusader," and will also give fans a preview of "Young Justice: Phantoms." Warner Bros Home Entertainment is previewing two direct-to-video DC animated films: the R-rated "Injustice" and the anime-inspired heist movie "Catwoman: Hunted." 
DC FanDome kicks off at 10am PT/1pm ET on October 16, 2021.