Superhero Bits: Andrew Garfield Debunks Leaked Spider-Man Photo, Batman: Year One Comes To 4K & More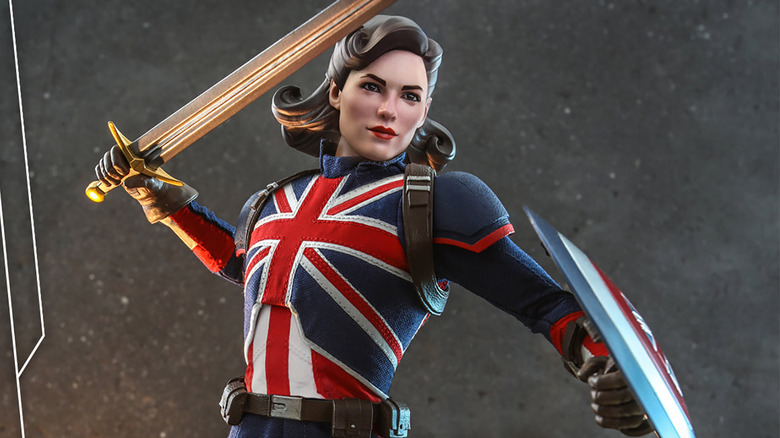 Hot Toys
(Superhero Bits is a collection of stories, updates, and videos about anything and everything inspired by the comics of Marvel, DC, and more. For comic book movies, TV shows, merchandise, events, and whatever catches our eye, this is the place to find anything that falls through the cracks.)
In this edition of Superhero Bits: 
Andrew Garfield poured cold water on a "Spider-Man: No Way Home" photo leak
Stephen Amell got himself an "Arrow" tattoo 
Captain Carter from Marvel's "What If...?" gets the Hot Toys
"Batman: Year One" is getting a 4K re-release
All that and more!
How to Draw Batman
If you've got some time to kill and you're looking to stretch your artistic muscles, DC Kids has a drawing lesson from DC Comics artist Scott Koblish where he shows you how to draw a cool version of The Dark Knight. Throughout the 25-minute lesson, Koblish also provides some tips on how to become a skilled comic book artist and reminds you that it's okay to make mistakes.
Stephen Amell Gets an Arrow Tattoo
Stephen Amell may have ended his run as the DC Comics superhero "Arrow," but the series boosted his career and changed his life, so he wanted to commemorate the series in a permanent way by getting a little tattoo inspired by the show. It's a simple arrowhead that will be helpful if Amell ever forgets about the eight or nine years that he spent as a superhero on television.
Marvel Legends Retro Spider-Man Action Figures
Marvel Legends announced a whole new line of Spider-Man action figures in retro packaging, inspired by previously released toys based on the animated series. Figures include Spider-Man in his classic symbiote suit, Hobgoblin, Shocker and more. You'll also see reveals for some other upcoming figures inspired by Marvel Comics. They're all available for pre-order at various online retailers.
Batman: Year One Getting a 10th Anniversary 4K Release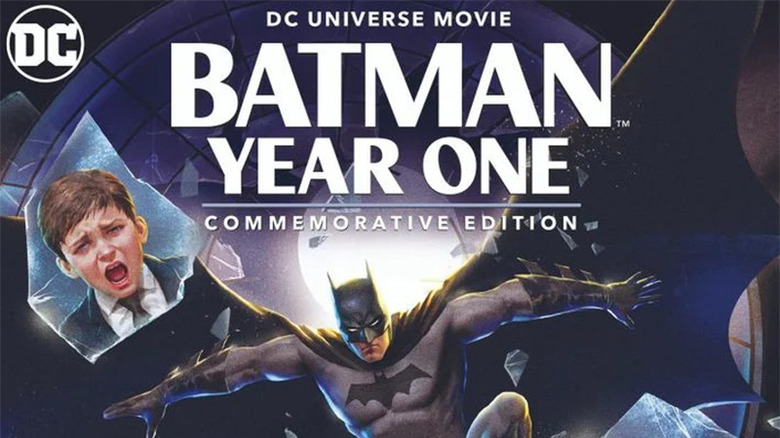 Warner Bros. Animation
"Batman: Year One" is getting a 10th anniversary release on 4K Ultra HD on November 9, 2021. The re-release from Warner Bros. Home Entertainment will offer a fully remastered version of the original 2011 animated adaptation of the comic written by Frank Miller with illustrations by David Mazzucchelli. There will also be a new bonus feature called "Reinventing Gordon" that will presumably focus on Commissioner Gordon's role in the story.
Shang-Chi and the Answering of Fan Questions
"Shang-Chi and the Legend of the Ten Rings" cast members Simu Liu, Awkwafina and Meng'er Zhang sat down with Marvel to answer questions asked by fans across social media. Listen as they talk about the challenge of filming action scenes, how Simu Liu basically willed his casting into existence, and much more about their debut in the Marvel Cinematic Universe.
Andrew Garfield Says Leaked Spider-Man Photo is Fake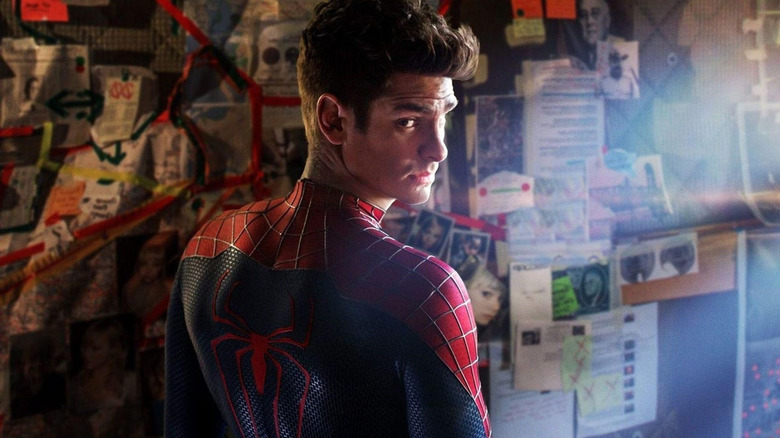 Sony Pictures
Jimmy Fallon decided to confront Andrew Garfield on "The Tonight Show" about a recently leaked photo that purported to reveal him filming on the set of "Spider-Man: No Way Home." But Garfield couldn't be shaken, and he even went so far as to say that the image in question is fake, saying, "It's a Photoshop."
Garfield doubled down by talking about how much better it is to be in the audience. Garfield said:
"I get to just be a fan again, which is my preferred position, to be able to sit in the audience and just kind of go [jokingly], 'Yeah, you screwed up mate, you didn't do it as well as you could've done it!' I get to be that guy that's just like, 'Meh, I don't really love the suit, and I don't really love it...' I get to be that person which is much more fun."
We'll see if he's lying when December rolls around.
Marvel's What If...? Brings Killmonger into the Multiverse
The next episode of Marvel's "What If...?" will feature Michael B. Jordan as Erik Killmonger, who appears on a new teaser poster for the animated series. This is likely the episode that finds him rescuing Tony Stark before he's injured by his own weapons and kidnapped by the Ten Rings. What will the lack of Iron Man mean for the MCU? We'll find out tomorrow.
Captain Carter Gets the Hot Toys Treatment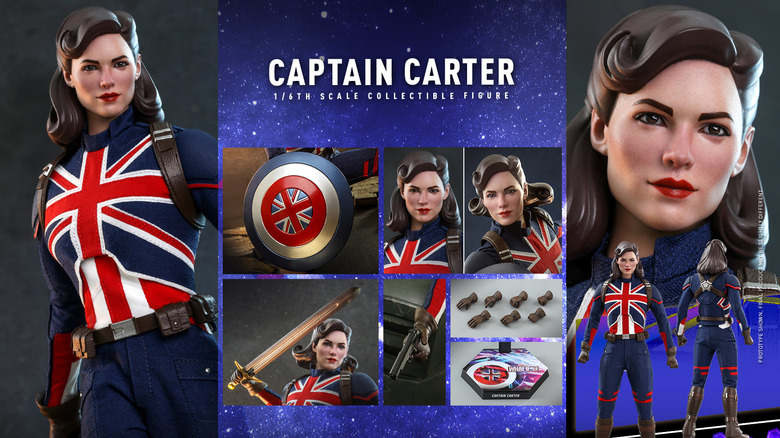 Hot Toys
Hot Toys is releasing a figure of Captain Carter stylized as the character appears in Marvel's "What If...?" animated series. She comes with the shield featuring the Union Jack flag and a sword to create the ultimate hero shot. Plus, if you head over to ToyArk, you can see some photos of Captain Carter alongside a huge Hydra Stomper figure and animated version of Steve Rogers, so hopefully those will be coming sometime in the near future too.