Move Over, Mando, The Art Of Star Wars: Visions Book Is Coming In 2022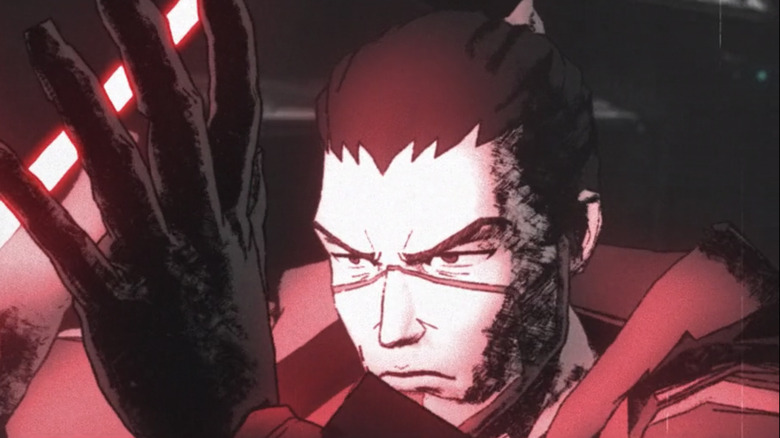 Lucasfilm
"Star Wars: Visions" began life over a decade ago as an art project curated by George Lucas himself. It started out as a coffee table book, then it became a touring museum exhibit in Japan, then it became a nine-episode Disney+ anthology series animated by seven different Japanese studios. Now "the circle is complete," as Darth Vader would say, and "Star Wars: Visions" is going back to book form.
Next year, Dark Horse Comics will publish a 200-page book called "The Art of Star Wars: Visions" by Zack Davisson. This news comes our way via Nerdist, which reports that the book will retail for $49.99 and arrive in April 2022 (just in time for the 45th anniversary of "Star Wars" in May 2022).
Separate from the 2010 coffee table edition, "Star Wars: Visions" — which is now out of print — "The Art of Star Wars: Visions" will feature concept art, designs, and storyboards from the Japanese animation studios involved in the 2021 Disney+ series. That includes (in order of episode appearance): Kamikaze Douga, Studio Colorido, Studio Trigger, Kinema Citrus, Production I.G., Science SARU, and Geno Studio.
We've reviewed "Star Wars: Visions" and ranked the episodes, and you may have even gone back and watched some of them again in both English and Japanese — the latter of which lends itself naturally to an anime production such as this. If you'd like to revisit it some more and get a glimpse behind-the-scenes, "The Art of Star Wars: Visions" should give you a good look at the creative process.
Editor Ian Tucker on The Art of Star Wars: Visions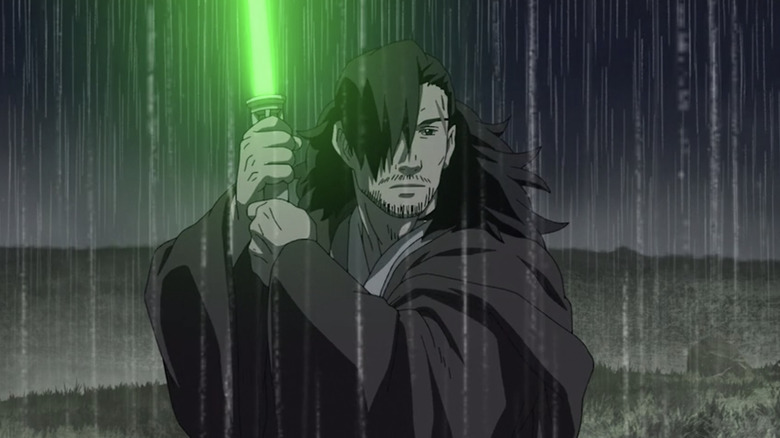 Lucasfilm
"The Art of Star Wars: Visions" joins "The Art of Star Wars: The Mandalorian (Season 2)" in the growing library of "Star Wars" art books. "The Mandalorian" edition is due out in time for Christmas 2021.
For its part, "Visions" drew on the films of Akira Kurosawa and the Japanese roots of "Star Wars;" and it sounds like Dark Horse editor Ian Tucker is very conscious of some of the specific cultural aspects that went into it. He told Nerdist:
"As a lifelong 'Star Wars' fan, it's uniquely exciting to witness the passionate reimagining of a familiar galaxy far, far away through the lens of 'Star Wars: Visions.' Every episode is packed with joyous surprises: an astromech droid cleverly topped with a roningasa, an ancient Sith warlock with a face like an evil hannya theater mask, or an adorably chibi Boba Fett.

"These worlds that we know so well have been brilliantly rendered in fascinating new ways, and other fans of 'Star Wars' will undoubtedly savor the talent and zeal poured into each adventure as much as I have. We're thrilled to have partnered with Lucasfilm and writer Zack Davisson in the creation of 'The Art of Star Wars: Visions,' and we can't wait to share this gorgeous collection of concept art and creator insights!"
"The Art of Star Wars: Visions" is currently available to pre-order through booksellers and comic book retailers. It's scheduled for release on April 22, 2022.