Five Nights At Freddy's Movie Loses Director Chris Columbus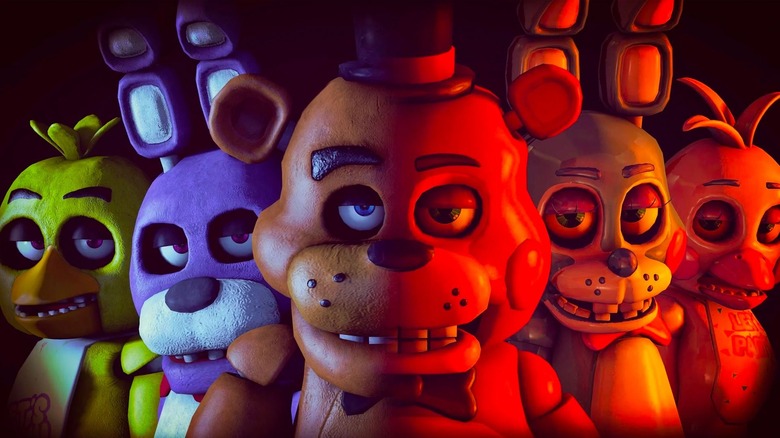 Scott Cawthon
It's weird how waiting for the "Five Nights At Freddy's" movie has felt like an actual level of the game. You're alone (because so few of your friends care), the night stretches on (by "night" we mean years), and bad news pops up like horrifying animatronic monsters when you least expect it. Is this some sort of elaborate ARG, is there a 10-year marketing plan for this movie? Probably not, but we need some sort of hope to hold onto if we're going to keep this dream alive. 
We've been reporting on this viral video game, turned book series, turned movie since the news first broke in 2015, and in the years since, we wrote about the film's director, we wrote about the script delay, we wrote about the new director, and now, like a true harbinger of bad news, we're here to tell you that "Five Nights at Freddy's" has lost its director ... again.
Five Scripts of Freddy's
Jason Blum, CEO of the eponymous Blumhouse and keeper of "Freddy's," confirmed in an interview with Collider that Chris Columbus was no longer attached to the film. In a surprisingly candid way, Blum expounded on some of the film's hardships, explaining that the delays have to do with getting the story fully approved by the game's creator, Scott Cawthon:
"We've written multiple scripts, and we've got where we're threading a needle, which is doing justice to 'Five Nights at Freddy's' and making Scott (Cawthon) happy. The only way that we would go about it is giving Scott ... I don't want to do something that Scott doesn't like. Let me say that a different way. I don't have the right to do anything Scott doesn't like. Basically, Scott has kind of like the equivalent of 'final cut' and it's taken longer than I hoped to get the right story."
Considering that Cawthon took to Reddit months ago to talk about how pleased he was with the most recent "Five Nights" script, it's hard to tell when and where things went wrong. And in the absence of any news from Cawthon himself, who retired from his work on "Five Nights" franchise after news the that he had donated to anti-LGBTQ politicians surfaced, all we can do is guess wildly.
Five Directors of Freddy's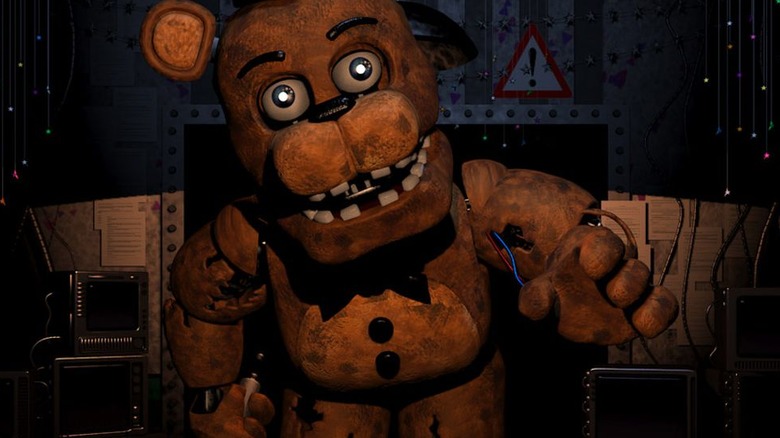 Scott Cawthon
Would Blumhouse darling Leigh Whannell take it on? Or maybe the other Blumhouse darling Mike Flanagan? Could someone new dark horse the hell out of this movie? Possibly. Everything is on table because nothing is on the table.
While Blum is optimistic about the outcome, and claimed in the same interview that he's a "long way from giving up," it might be time to hang up our dreams of seeing a "Five Nights at Freddy's" movie and fully embrace the closest thing we're ever going to get: "Willy's Wonderland" starring your favorite actor Nicolas Cage. It's got all the creepy animatronic animals Blumhouse is (probably) never going to give you.