Andy Serkis And Tom Hardy Both Want The 'Venom-Verse' To Meet The MCU At Some Point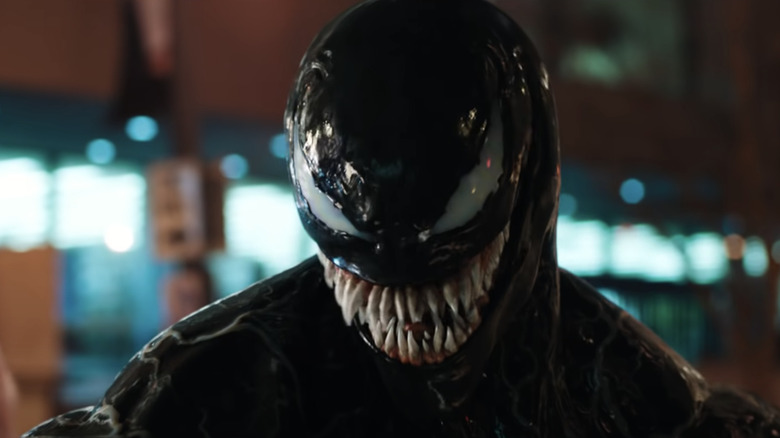 Sony Pictures
Andy Serkis and Tom Hardy continue to tease the probability of Sony's Venom linking up with the Marvel Cinematic Universe in the future. If the "Venom-Verse" wasn't in your vocabulary before, it should be now thanks to the press tour for "Venom: Let There Be Carnage."
"Let There Be Carnage" is only the second Venom movie, but both Serkis and Hardy have employed that buzzword, the Venom-Verse, in recent interviews to describe the films that Sony's production partners make with Spider-Man characters but without Spider-Man himself. Seemingly, this might also include Jared Leto's long-delayed "Morbius" movie, unless he just wants to inhabit his own vampiric Morbius-Verse.
Last week, we heard Serkis say that a Venom and Spider-Man meeting was "going to happen." Then, we heard Hardy try to explain how the Venom-Verse was connected to the MCU. Now, they're at it again, responding to the inevitable questions from interviewers about how Venom might tie in with Spider-Man down the line. Serkis told YouTuber Jake Hamilton:
"Obviously at some point, those worlds are gonna collide. Big time, they are, if we are so lucky as to get to make more Venom movies... But I do think there's more still to unpack in the Venom-Verse before we go there."
"That's Up to the Constellations"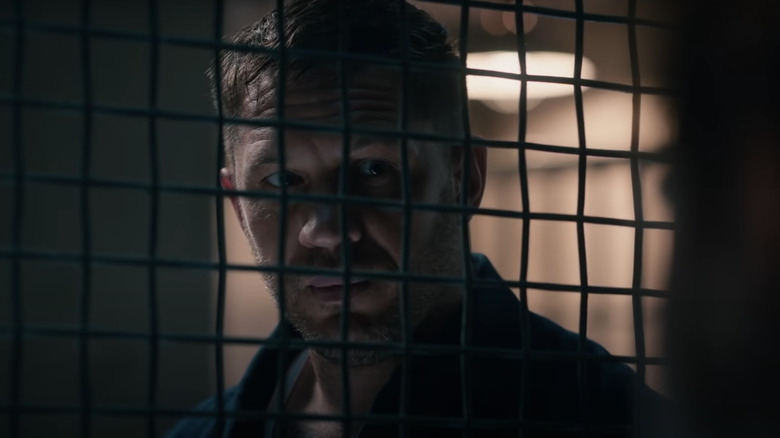 Sony Pictures
Hardy had even more to say to ScreenRant about whether future Venom sequels could explore the Marvel multiverse:
"Yeah, it's really hard because for me and the guys in the Venom-Verse, we came together under Sony and that's who we work for, that's who we run with, that's our team, you know? And obviously we just look at it as creatives and say, 'Look at all of these things we could play with.' But we really have to establish ourselves as somebody that maybe they want to play with. Maybe somebody that belongs in that world first. And do you like what we represent as Venom? Is this established? Once it's established, we then have to continue our Venom-Verse. But at the same time, we will always [be] looking to campaign to play with that with all the brothers and sisters who are out there, do you know what I mean? Whether we can connect the dots, that's up to the constellations, and that's above my pay grade, but we would be remiss not to think about that when we're working on the material."
Inquiring minds want to know if Venom will later join the Sinister Six, which could be making its debut as soon as December in "Spider-Man: No Way Home," if you believe the rumors. Personally, I just want to know when Blade, the rebooted vampire hunter set to be played by Mahershala Ali in the MCU, is going to slay Leto's Morbius.
"Venom: Let There Be Carnage" swings into theaters on October 1, 2021. "Spider-Man: No Way Home" follows on December 17, 2021.