Halloween Ends: Release Date, Cast, And More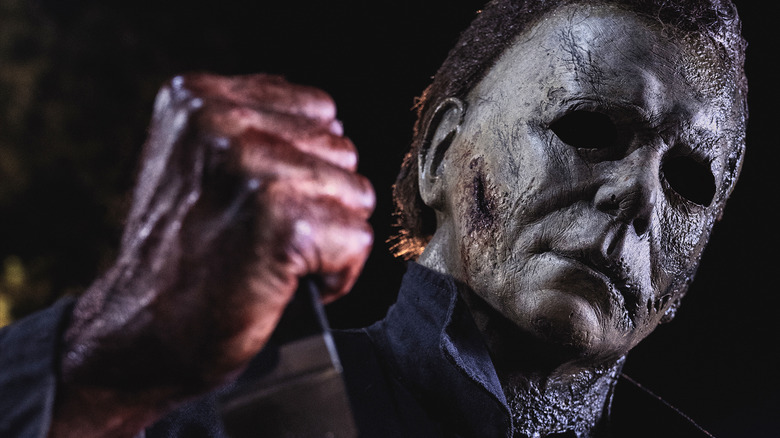 Universal Pictures
(Welcome to ...And More, our no-frills, zero B.S. guide to when and where you can watch upcoming movies and shows, and everything else you could possibly stand to know.)
Lock your doors and get back in the panic room — Michael Myers is on the loose! Of course, if you've seen even one "Halloween" movie, you know that escape isn't really possible ... unless you happen to be Jamie Lee Curtis. But if the rest of us want to survive, we best study up by watching the newest installments in the "Halloween" franchise. 
While "Halloween Kills" is still on the way, it's never too early to look to the future. Here's everything you need to know about the upcoming slasher, "Halloween Ends."
Halloween Ends Release Date and Where You Can Watch It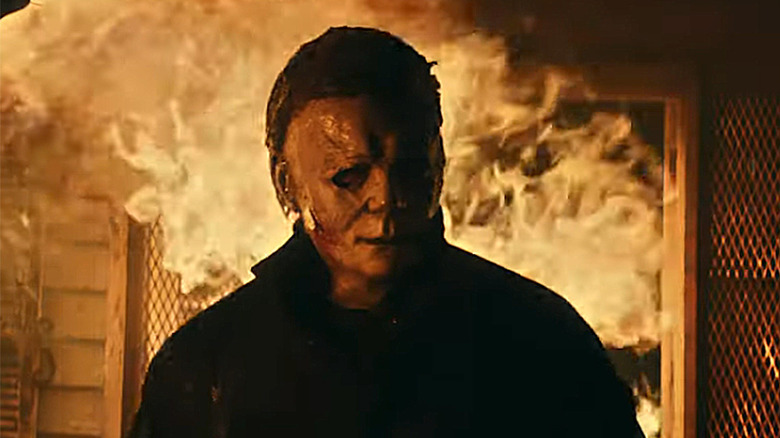 Universal Pictures
The title of the movie is a big hint at the release date: "Halloween Ends" is slated to arrive just in time for the haunted holiday season, on October 14, 2022. Most of the movies in the franchise have followed the Halloween release tradition, starting with the original "Halloween" in 1978. The sequels from the '90s through the '00s went for blockbuster-style summer releases, but the 2018 reboot set things back on track. These movies were made for watching on Halloween night — or at least, as close as we can get.
"Halloween Ends" is expected to arrive in theaters but may follow in the footsteps of "Halloween Kills" and premiere simultaneously on Peacock.
What is Halloween Ends?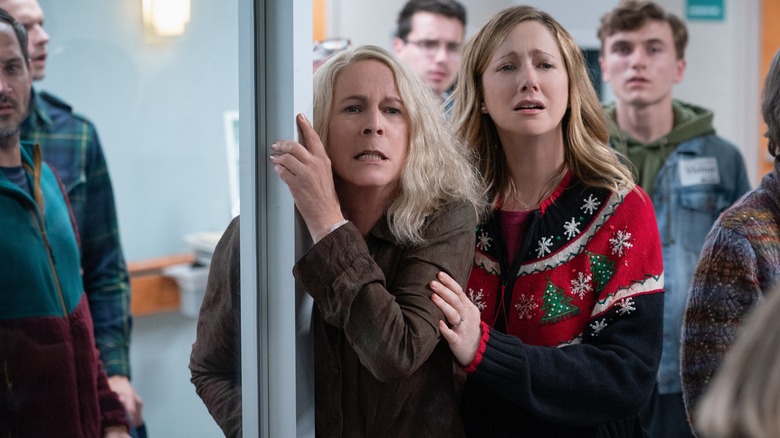 Universal Pictures
"Halloween Ends" is a direct sequel to this year's "Halloween Kills." It will be the 13th installment in the franchise, so expect it to be extra spooky for being the unluckiest of numbers. It will be the end to director David Gordon Green's "Halloween" trilogy. According to producer Malek Akkad, it will also be pretty different from the two that came before: Akkad told Total Film Magazine, "The last one is going to be way more contained." Green doubled down on this, saying that he wants each entry in the trilogy to be stand apart.
"I get engaged by doing something different. If I was just going to be repetitive, I would hand the reins off to someone else. When you have that opportunity within an established franchise, it's really fun to think about how you can show different tones and perspectives and evolve."
Halloween Ends Cast
Universal Pictures
"Halloween Ends" is expected to see the return of Jamie Lee Curtis as Laurie Strode, the sole survivor of MIchael Myers' 1978 killing spree (and so many of his rampages that followed). Curtis has said this will likely be the last time she reprises the role. She told Total Film Magazine:
"Given what I know about the next movie, I think it will be the last time that I will play her. And I'm not saying something like, 'Oh, because I die!' It's nothing to do with that. I'm talking about emotionally what they have constructed."
Since "Halloween Kills" has yet to be release, we don't actually know who survived the film and whether they'll make it to the trilogy's end. So far, the first two movies have seen the recurrence of Judy Greer as Laurie's daughter and Andi Matichak as Laurie's granddaughter. Will Patton has also starred as Deputy Frank Hawkins, who arrested Michael after his initial killing spree.
Halloween Ends Director, Writer, and More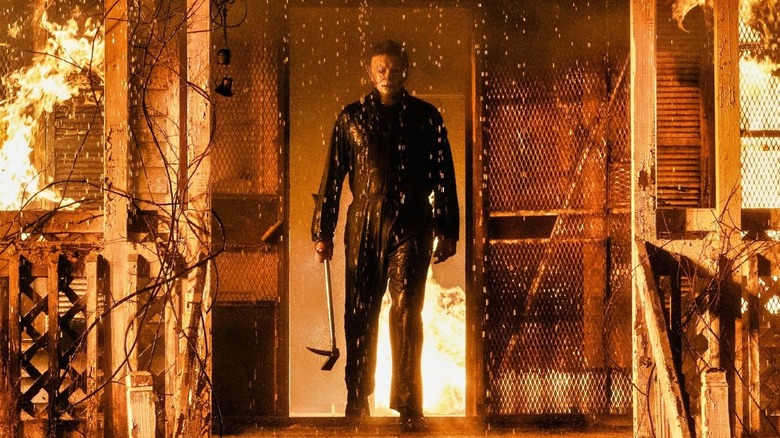 Universal Pictures
"Halloween Ends" comes from writer-director David Gordon Green, who helmed the entire new trilogy, starting with the 2018 reboot, "Halloween." He wrote the first entry with Danny McBride ("The Righteous Gemstones") and Jeff Fradley ("Vice Principals"). "Halloween Kills" saw the return of McBride, with the addition of Scott Teems ("The Quarry"). Teems will return to pen the script for "Halloween Ends" alongside co-writers Paul Brad Logan and Chris Bernier. Green will once again direct, with filming is set to begin in January 2022.