Ben Affleck Could Direct A DC Universe Film, But It Won't Be The New Batman Movie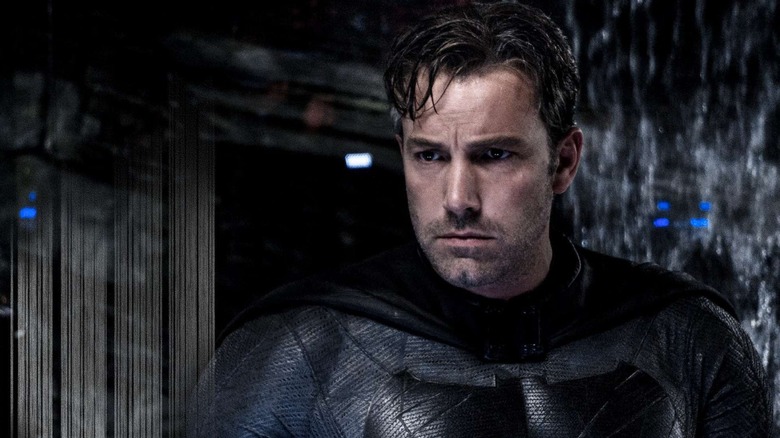 Warner Bros. Pictures
After weeks of speculation, a portion of the DC Universe slate has been unveiled by DC Studios co-chair and co-CEOs James Gunn and Peter Safran. Titled "Gods and Monsters," the first chapter of the DCU will being with "Superman: Legacy," followed up by a number of exciting films and TV projects (far too many to list here). Although the filmmakers tackling these projects have yet to be unveiled, one very familiar name remains a strong contender. Gunn had previously mentioned Ben Affleck as a strong possibility to direct a project in the rebooted DCU, but the slate announcement just made things a lot more interesting.
Arguably the most shocking part of the presentation, Gunn and Safran revealed a new feature film called "The Brave and the Bold," a Batman-led project that will see the vigilante team up with his biological child, Damian Wayne. The characters in the film will be unique to the DCU, completely separate from Matt Reeves' "The Batman" franchise, and negating any previous casting (goodbye, Michael Keaton). No creative talent was announced for the movie, but we can cross one name off the directing list already. Affleck may yet have a hand in the creation of the new DCU, but don't count on him returning to Gotham in any shape or form.
'He really wants to direct'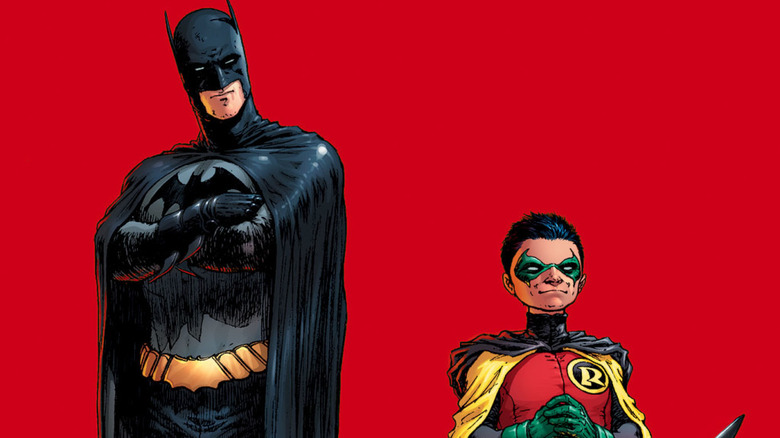 DC Comics
/Film's Jenna Busch attended the press event hosted by DC Studios, in which Peter Safran and James Gunn unveiled the rebooted slate for the DC Universe. After confirming Ben Affleck's Batman is not returning, Gunn stated that the actor-filmmaker is really keen on directing a DC movie, but currently has no involvement with "The Brave and the Bold." Here's the direct quote:
"And we're working with Ben Affleck, who really wants to be [and] has been a part of our architectural team trying to bring things together, and he really wants to direct one of our projects. We're excited for him doing that. But this is the story of Damian Wayne, who is Batman's actual son, who he didn't know existed for the first eight to 10 years of his life."
Ultimately, it's too early to tell if Affleck will end up directing a DC Studios project. We've seen a few ill-fated DC slates in our lifetime, so it wouldn't be the first occasion when things didn't pan out as initially planned. However, it's a promising sign that Affleck has been let in on the details behind the upcoming slate. "The Brave and the Bold" or not, there are plenty of DC characters Affleck can sink his teeth into behind the scenes.
If not Batman, then what?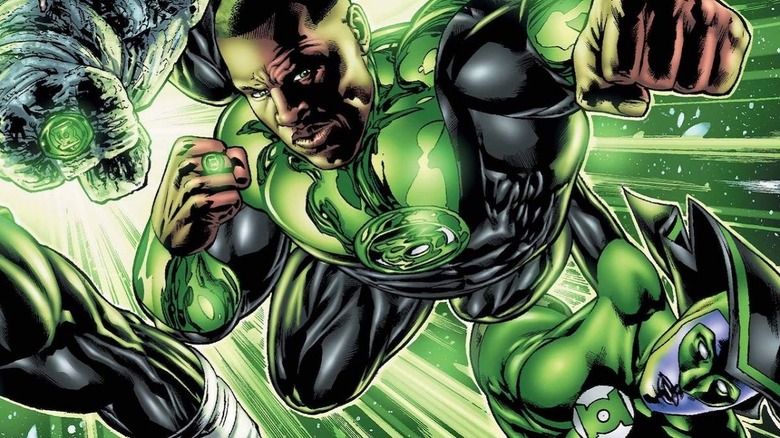 DC Comics
In addition to Batman and Superman, the DCU slate will include a slew of other characters from the vast canon. From "Booster Gold" to "Swamp Thing," a wide array of heroes and villains will be getting their own projects going forward. For Ben Affleck, there are a few titles that could speak to his talents as a director who specializes in more adult fare. The "Lanterns" series — a buddy-cop drama that takes inspiration from "True Detective" – seems right in his wheelhouse, and will have major implications for the larger DCU narrative. Another exciting possibility would be "The Authority," a violent and twisted version of the Justice League that could be one of the more adult offerings in the DCU.
Although "The Brave and the Bold" still seems like a great fit for Affleck to direct, there are some other valid options on the table. I'm sure there are also unannounced projects that Affleck may be interested in, but the current slate provides enough promise for the former Batman actor. Of course, it all depends on Affleck being passionate enough about any given property to make it a priority, given his busy schedule. His close connection to the slate at this early stage is a positive sign, even if he is leaving Gotham City in his rearview mirror for now. Heck, maybe Metropolis could be his next stop if he has time for "Superman: Legacy."