Air: Everything We Know About Ben Affleck's Amazon Nike Drama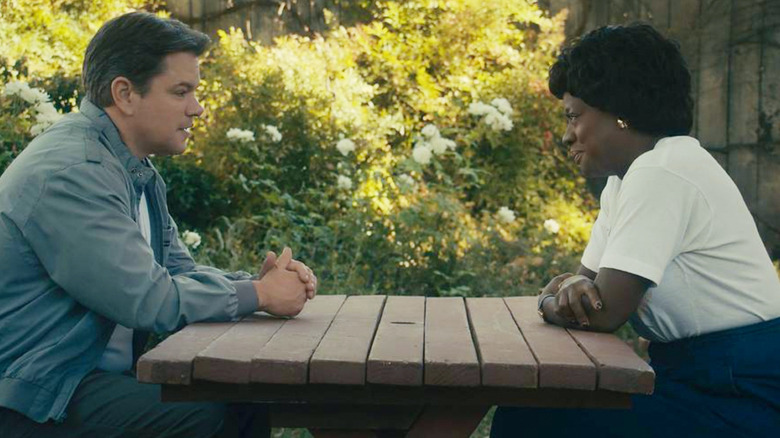 Amazon Studios
Somewhere in the multiverse, there's a reality where Ben Affleck directed and starred in "The Batman," resulting in a very different David Fincher-styled take on the Caped Crusader than the one Matt Reeves gave us in 2022. Instead, the true story basketball industry drama "Air" will serve as Affleck's long-awaited return to the director's chair and the followup to his 2016 period gangster flick, "Live By Night." Despite being generally considered Affleck's first real misfire behind the camera (though he still has fond feelings about it), that movie's not enough on its own to make you forget about his gripping direction on "Gone Baby Gone" or the propulsive thrills he delivered with "The Town" and "Argo" (even with the way the latter bends the facts of the actual historical events that inspired it and resorts to stereotypes in its depiction of the Middle East).
Thankfully, "Air" finds Affleck operating more in his wheelhouse — not that of sports, per se, although Affleck and basketball have made for a potent combination in the past. (Hands up: How many of you accurately predicted which basketball-related Ben Affleck movie that link was connected to?) Rather, it sees him sharing the screen with his BFF and "Good Will Hunting" and "The Last Duel" co-writer and co-star Matt Damon opposite a fairly stacked supporting cast in a film that has the potential to be a fascinating, warts-and-all look behind the curtain at one of the most lucrative marketing coups in sports history.
When and where to watch Air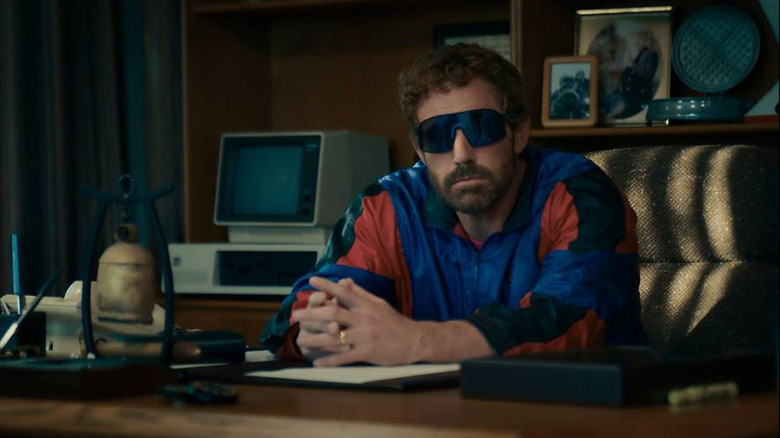 Amazon Studios
"Air" is being distributed by Amazon Studios, which also backed the Matt Damon-produced "Manchester by the Sea" and the Ben Affleck-starring "The Tender Bar." As reported by Variety, it is the first film from Affleck and Damon's Artists Equity, in conjunction with Amazon, Skydance Sports, and Mandalay Pictures. Perhaps more interestingly, "Air" will be the first wide theatrical release from Amazon since the start of the pandemic. Its other movies since then (including Paramount acquisitions like "Coming 2 America" and "The Tomorrow War") have either skipped theaters entirely and debuted as streaming exclusives on Prime Video, or played in select markets only before making their way to the home market.
Amazon has scheduled "Air" to begin its global theatrical run on April 5, 2023, prior to it launching on Prime Video at some point after. With adult-skewering dramas still struggling to attract a sizable audience in theaters (even those anchored by big-name stars), it seems Amazon is betting on the film thriving as counter-programming to the more family-geared "The Super Mario Bros. Movie," which opens two days later. Odds are heavily in favor of the latter movie winning the box office crown that weekend, but it's possible Affleck and Damon will manage to score a surprise layup or two (like any of you reading this really thought we were going to make it through this thing without at least one groan-worthy basketball pun).
What is Air about?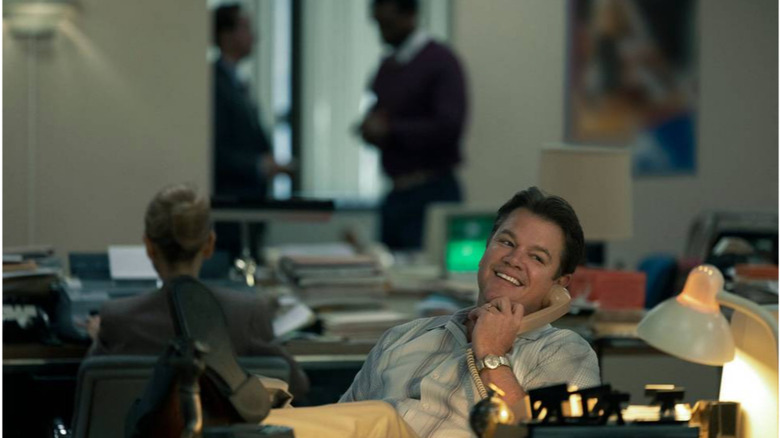 Amazon Studios
Alex Convery's script for "Air" made the 2021 Black List for the best un-produced screenplays in Hollywood back when it was titled "Air Jordan," and was described at that time as the "wild true story of how an upstart shoe company named Nike landed the most influential endorsement in sports history: Michael Jordan." Subsequent casting updates for the movie have confirmed that it will focus on the real-life story of how Nike landed a landmark shoe deal with the still up-and-coming Jordan, giving rise to the money-grubbing monster that is the "global, multibillion-dollar contemporary sneaker industry" in the process.
With Ben Affleck calling the shots and Matt Damon serving as both a co-star and producer, the hope is that "Air" will apply a critical eye to this infamous bit of historical synergy between the National Basketball Association (NBA) and Nike. Ideally, they might even use it to examine the "game on top of the game" that NBA players and their families are forced to engage in off the court to reap the full financial benefits from their athletic careers, as writer Tarell Alvin McCraney and director Steven Soderbergh so eloquently put it in 2019's excellent "High Flying Bird." At the very least, one hopes "Air" weds some industrial satire into its — fingers crossed — riveting dramatization of a non-fiction story, à la Damon's own collaboration with Soderbergh on "The Informant!"
What we know about the Air cast and crew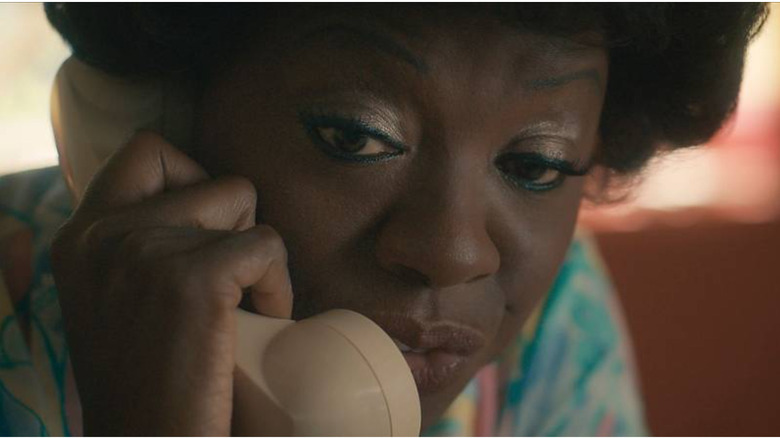 Amazon Studios
Matt Damon is starring in "Air" as sneaker salesman turned former Nike executive Sonny Vaccaro, with Ben Affleck playing Nike co-founder Phil Knight. Among the renowned character actors joining them in the film's cast are Jason Bateman as Nike executive (and Vaccaro's boss) Rob Strasser; Viola Davis and Julian Tennon as Michael Jordan's mother and father, Deloris and James Jordan; Chris Tucker as former college basketball player turned Nike junior executive and player liaison, Howard White; Matthew Maher as (eventual) Air Jordan sneaker designer Peter Moore; Chris Messina as Michael Jordan's original agent David Falk, and; Tom Papa as the basketball player, coach, and executive Stu Inman. Marlon Wayans will also co-star as the trailblazing coach George Raveling, making "Air" the rare dramatic project he's tackled since his acclaimed turn in "Requiem for a Dream."
In addition to starring, Affleck will direct "Air" from Alex Convery's script and produce the film with Damon. Other producers include David Ellison, Jesse Sisgold, Jon Weinbach, Madison Ainley, Jeff Robinov, Peter Guber, and Jason Michael Berman, with Affleck referring to the real events that inspired the film in a statement as "a remarkable and aspirational story." After years of waiting for his next directorial effort, it will certainly be interesting where the world's most famous Dunkin' Donuts employee evolves as a storyteller from here.
Air trailer and synopsis
From award-winning director Ben Affleck, AIR reveals the unbelievable game-changing partnership between a then-rookie Michael Jordan and Nike's fledgling basketball division which revolutionized the world of sports and contemporary culture with the Air Jordan brand. This moving story follows the career-defining gamble of an unconventional team with everything on the line, the uncompromising vision of a mother who knows the worth of her son's immense talent, and the basketball phenom who would become the greatest of all time.