Hugh Jackman's The Son Is One Of The First Big Box Office Misfires Of 2023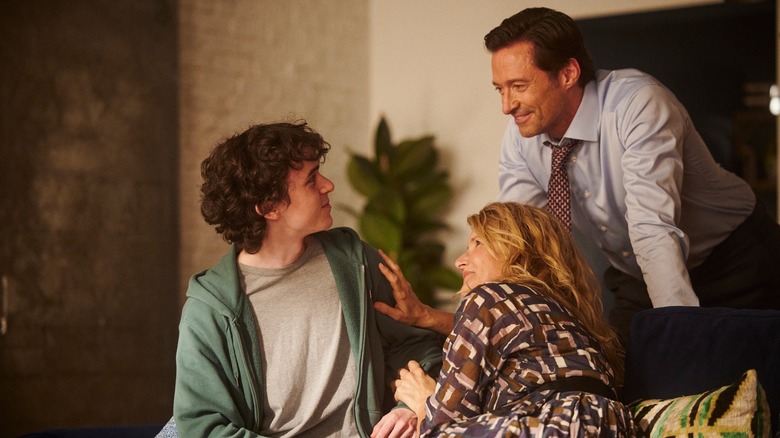 Sony Pictures
2023 has been, several weeks in, very encouraging as far as the overall picture at the box office is concerned. We've had hit horror films "M3GAN" and "Skinamarink" in the mix, while "Avatar: The Way of Water" and "Puss in Boots: The Last Wish" have done gangbusters business as holdovers from late 2022. Unfortunately, though, it does seem like adult-skewing, original dramas are still a tough nut to crack. Case in point, Hugh Jackman's latest effort, "The Son," debuted this past weekend and landed with a barely audible whimper. Though, if recent history is any indication, it may not be dead in the water just yet.
Debuting in 554 theaters from Sony Pictures Classics, "The Son" earned a mere $239,855. Director Florian Zeller's follow-up to "The Father," which landed Anthony Hopkins a Best Actor Oscar, netted just $432 per screen in the U.S, an absolutely abysmal start. There's simply no way to soften the blow on that one. Particularly given that the film has a bonafide star front and center in Jackman, with a stellar supporting cast that includes the likes of Laura Dern and Vanessa Kirby.
The film centers on Peter (Hugh Jackman), whose hectic life with his infant and new partner Beth (Vanessa Kirby) is upended when his ex-wife Kate (Laura Dern) shows up at his door to discuss their son Nicholas (Zen McGrath). The teen has been missing school for months and is deeply troubled. For what it's worth, critics have not been kind to this one, as it holds a rough 27% on Rotten Tomatoes, although the audience score is far better at 67%. Whatever the case, this one is pretty much dead on arrival.
International box office to the rescue?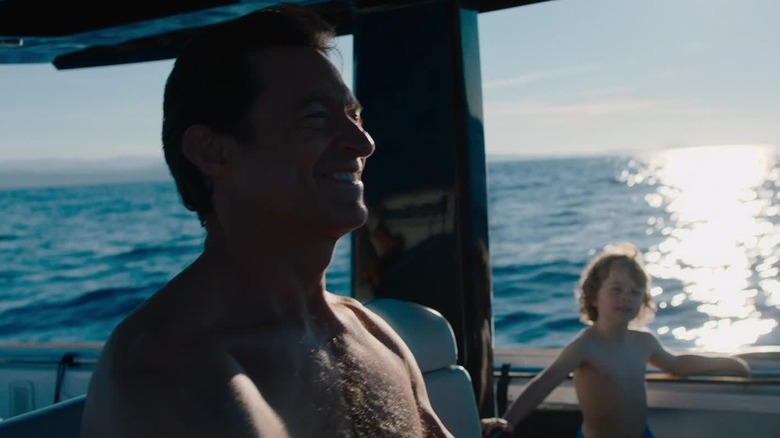 Sony Pictures
Sony's only real hope is that audiences might show more interest as the Academy Awards approach. Though there isn't a lot of hope of that happening, as adult-skewing dramas have suffered ever since the pandemic began. To that end, Jesse Eisenberg's directorial effort "When You Finish Saving the World" also arrived in 403 theaters over the weekend and, similarly, did pretty bad business for A24, making just $140,969. That made for an even worse $349 per-screen average.
A slightly more encouraging item on this list is "Alice, Darling," which hails from Lionsgate and stars Anna Kendrick. In 65 theaters, director Mary Nighy's drama took in $101,000, which is a better (though not great) figure. That film at least has a fighting chance as it expands in the coming weeks. But circling back to "The Son," there is some hope on the horizon for the film, depending on how things shake out when we look at the bigger picture.
Florian Zeller's "The Father" made just $2.1 million in total during its domestic theatrical run in 2021. However, it pulled in $22.3 million internationally, bringing its total to a much healthier $24.49 million, all against a $6 million budget. Now, if Jackman's good name and some Oscar buzz can travel well, "The Son" could (and we stress could) be similarly bailed out by international moviegoers. But, for now at least, it looks like this might be a big whiff for Sony.