Superhero Bits: James Gunn's DC Universe Will Be A Reboot, The Quantumania World Premiere & More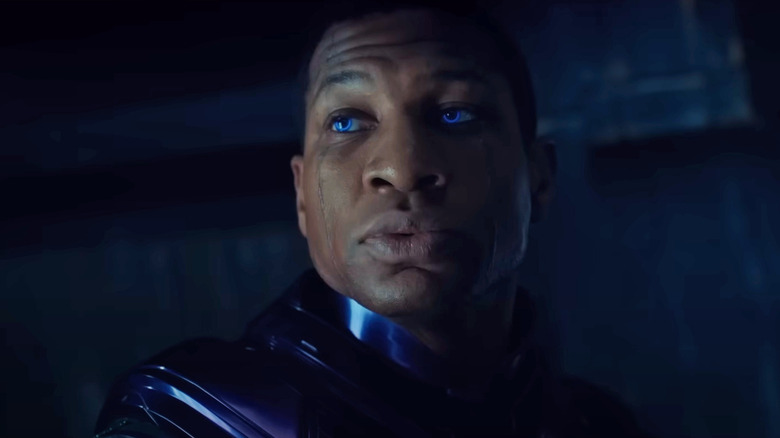 Marvel Studios
(Superhero Bits is a collection of stories, updates, and videos about anything and everything inspired by the comics of Marvel, DC, and more. For comic book movies, TV shows, merchandise, events, and whatever catches our eye, this is the place to find anything that falls through the cracks.)
In this edition of Superhero Bits:
It sounds like the DC Universe is headed for a full reboot.
"Ant-Man and the Wasp: Quantumania" announces its world premiere.
The CW passed on a "Legion of Doom" show.
How those underwater scenes were filmed in "Wakanda Forever."
The Folio Society's Doctor Strange collection is here, and it's beautiful
The folks at the Folio Society have officially released their fifth collaboration with Marvel Comics in the Marvel Heroes series, and it's centered on none other than the Sorcerer Supreme. The collection is a real beauty, gathering together some of the earliest "Doctor Strange" stories, selected and introduced by the legendary Roy Thomas. As you can see from the photos, it is a pretty impressively packaged collection that will surely look good on one's shelf. The book retails for $135 and those interested can pick one up by clicking here.
The CW passed on a Legion of Doom series, according to Jon Cryer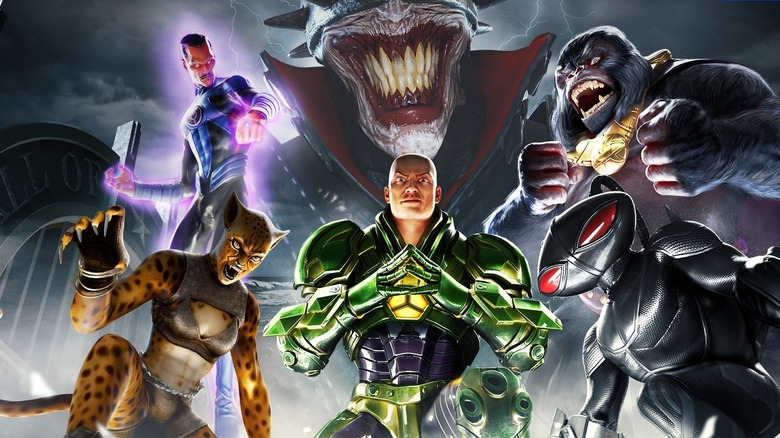 DC
Can you imagine seeing the Legion of Doom in live-action? Well, that's something that Jon Cryer, who played Lex Luthor on "Supergirl," imagined. So much so that he actually pitched Warner Bros. on the idea following the "Crisis on Infinite Earths" crossover event. The actor made the reveal on Twitter recently in response to a fan who shared a video of the Arrowverse's version of the Justice League taking shape. "After the 'Crisis on Infinite Earths' crossover, I pitched Warner Bros on a Legion of Doom series. Wasn't meant to be, I guess," Cryer said. Pour one out for what could have been a cool show.
Mondo's Jubilee figure from X-Men: The Animated Series drops tomorrow
The folks at Mondo have revealed that their Jubilee figure, inspired by "X-Men: The Animated Series," is due to drop tomorrow. It's the third in an ongoing series of 1/6 scale figures based on the show and, in this case, a real fan favorite is being brought to life in magnificent detail, as we can see in the above video. One imagines we'll be seeing much more from Jubilee once "X-Men '97" drops on Disney+. For now, this will have to do. The figures are expected to ship in June and those interested can get full details on the different editions by clicking here.
The CW's Gotham Knights is now filming its season (or series?) finale
Director Jeffrey Hunt has taken to Instagram to reveal that "Gotham Knights" has reached the beginning of the end of its production cycle. The CW's latest DC show is now filming its 13th and final episode, with the series set to debut in March. Now the big question is, will this be a season finale or a series finale? The CW was sold to Nexstar last year and many, many of the scripted shows at the network have been scrapped with the Arrowverse, in particular, winding down. It seems increasingly hard to imagine this show will be renewed but, then again, it's a bit premature to make such leaps. In the meantime, look out for the first episode on March 14.
See how they filmed those underwater scenes in Black Panther: Wakanda Forever
One of the biggest things that "Black Panther: Wakanda Forever" brought to the table was the world of Talokan, which is ruled by Namor. That meant crafting an entire, fully-formed universe underwater, which is no easy thing to do. The above video sees Geoffrey Baumann, the movie's Visual Effects Supervisor, offering a great deal of insight as to how they actually crafted those underwater scenes. Aside from Baumann's thoughts, we also get some behind-the-scenes footage and whatnot to add some context, painting a pretty complete picture. Check it out for yourself above.
Ant-Man and the Wasp: Quantumania's world premiere is on February 6
Phase 5 of the MCU is just around the corner as "Ant-Man and the Wasp: Quantumania" is set to hit theaters on February 17. But first, the film will hold its world premiere on Monday, February 6, as was recently revealed by the folks at Marvel Studios. While most of us will have to wait until opening weekend to see how Kang the Conqueror is going to impact the MCU, fans at home can watch all of the red carpet coverage beginning at 8 pm ET on the night of the premiere. Those interested in watching along on YouTube can set a reminder for the livestream by clicking here.
The DC Universe is getting a universe-wide reboot, so says Dave Bautista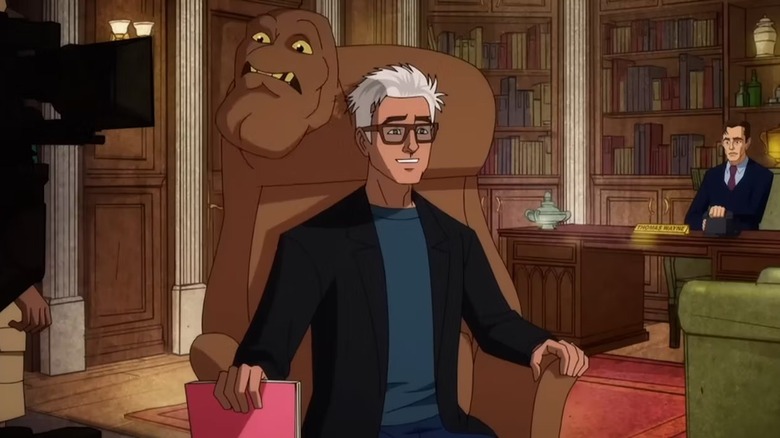 HBO Max
DC Studios co-head James Gunn has promised that at least some of the new DC Universe slate will be revealed before January's end. Given that we're right at the end of the month, we could be learning more on that front very soon. But what can we expect? Well, according to his frequent collaborator Dave Bautista, who plays Drax in the "Guardians of the Galaxy" films, Gunn is headed toward a full reboot. Speaking with Insider, the actor said the following:
"I have had conversations with James about that but I think the direction he's leaning in, completely rebooting that whole universe, he's starting from scratch and starting younger and fresher and I think you need to do that. I think for the DC Universe to be revived, you need to start from scratch, and I think you need to start with younger actors. You need to start to plan for the next 15 years, and I just don't think you can do that with me."
Bautista also explained that yes, they did discuss him playing Bane, but that's just not something that's in the cards for the 54-year-old actor at this point in his career. And so, to a future filled with younger actors they go. Stay tuned for more on that front.
Ant-Man and the Wasp Quantumania gets a new TV spot
Lastly, Marvel has released a brand new TV spot for "Ant-Man and the Wasp: Quantumania" as the release fast approaches. The footage is, by and large, stuff we've seen before, though there are some interesting, choice bits of new footage. For one, we get a look at Jonathan Majors as Kang with his big, blue eyes, which is something to behold. There is also a pretty hefty amount of action packed into the 30-second spot. Check it out for yourself above.