X-Men '97: 5 Things We Learned From Marvel's Comic-Con Panel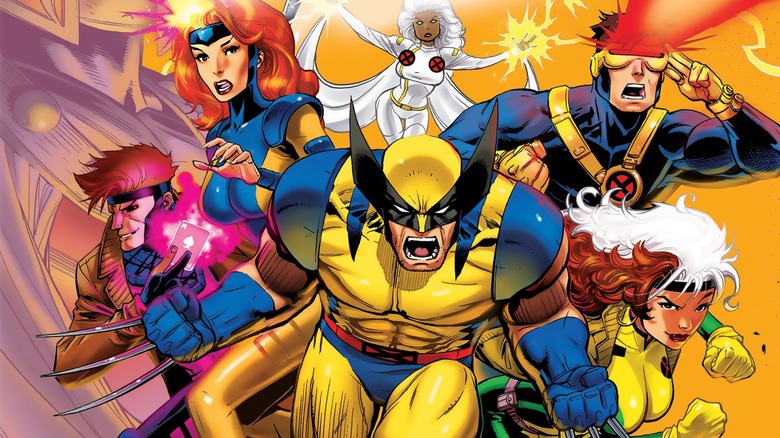 Marvel
Even though there is a great bit of attention being paid to the live-action debut of the "X-Men" within the Marvel Cinematic Universe in the movies, it's a little easy to forget that the first Marvel Studios project featuring the mutant team is already well underway at Marvel Studios. That project is the animated "X-Men '97," which will be picking up right where "X-Men: The Animated Series" left off on Disney+ next year. Luckily, during the Marvel Studios animation panel at San Diego Comic-Con this year, the curtain was pulled back on the much-anticipated show, and we were on hand to get all of the juicy details.
Here is what we learned about the series from the people making it all happen.
Which members of the X-Men are coming back?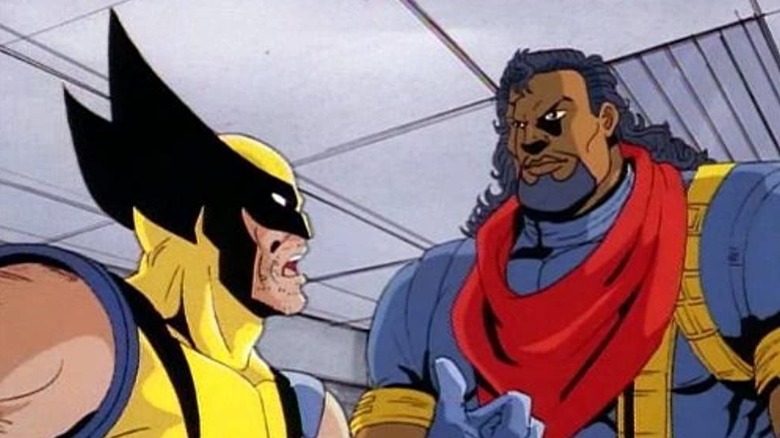 Marvel
One of the key things about the show is that it will be connected directly to the series many Marvel fans know and loved from the '90s. Series writer and executive producer Beau DeMayo was on hand to reveal which members of the team will be coming back for "X-Men '97," in addition to giving a glimpse at the artwork.
First look at the 'X-MEN 97' team #SDCC pic.twitter.com/vmIFe74NnR

— DiscussingFilm (@DiscussingFilm) July 22, 2022
As we can see, we've got Rogue, Beast, Gambit, Jean, Wolverine, Storm, Jubilee, and Cyclops. Of note, Storm is rocking a new hairstyle and Jubilee has been given a pretty significant update as well, though the outfit is going to be largely the same. But that's not all!
Sunspot, Cable, Bishop and Nightcrawler are among the new additions in 'X-MEN 97' #SDCC pic.twitter.com/7udkq2V7sI

— DiscussingFilm (@DiscussingFilm) July 22, 2022
It was also revealed that Nightcrawler, Cable, Bishop, Morph, Forge, and Sunspot are getting in on the action as well. While Nightcrawler is a popular character, he didn't make the cut the first time around, nor did Sunspot. Are we going to get some "New Mutants" action going on here, perhaps? They already confirmed "X-Men '97" season 2 at the panel, so a spin-off wouldn't be out of line.
What villains are coming back?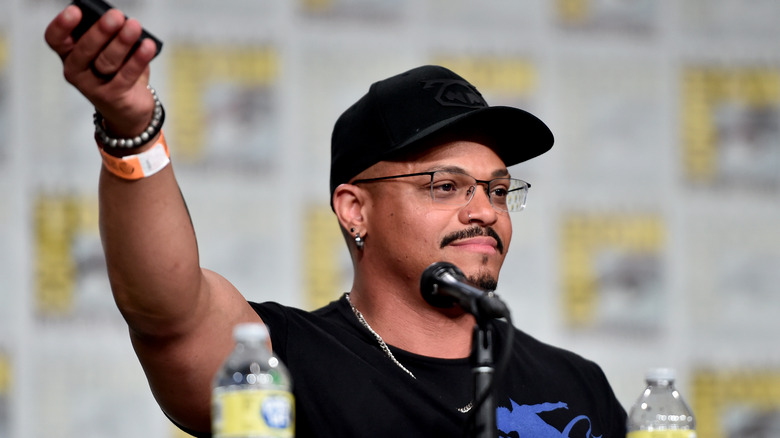 Disney / Getty Images
What would mutant heroes be without mutant villains to duke it out alongside them? To that end, DeMayo also showcased some of the baddies the new team of X-Men will be contending with in the sequel series. It's a murderer's row of returning favorites as well as a few surprises.
The villains of #XMen97! Sinister is BACK. #SDCC pic.twitter.com/40DjRZukAN

— Total Film (@totalfilm) July 22, 2022
As we can see, we have Sebastian Shaw, Emma Frost, Callisto, Val Cooper, and Mister Sinister. In particular, Sinister was a big part of the original animated series and DeMayo did not mince words about his contributions to the follow-up saying that he is "back in a big way" and that he is "holding the X-Men's feet over the fire." And yes, of course, Magneto is going to be back but that is a much bigger story. And yes, there are Sentinels.
Magneto is leading the X-Men now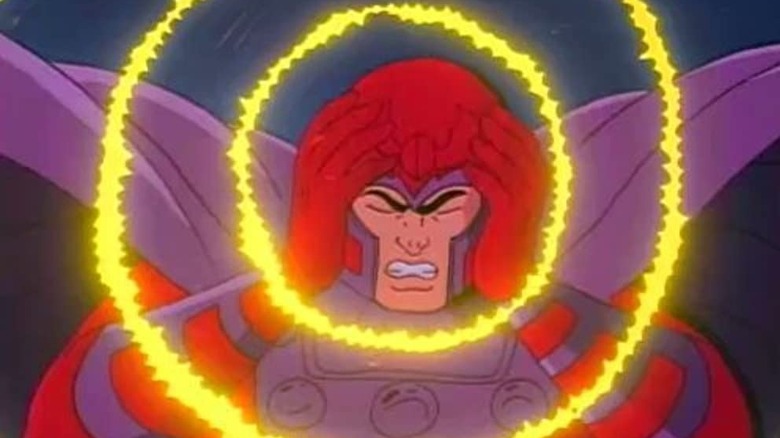 Marvel
One can't really have a show about the X-Men without Magneto, but this is not going to be a carbon copy of the character that we may remember from much of the series. Rather, he is going to have a radically updated look to go along with a big new role within the franchise.
Magneto will be the leader of the X-Men in 'X-MEN 97'. #SDCC pic.twitter.com/JwpIZF5dBG

— DiscussingFilm (@DiscussingFilm) July 22, 2022
The look appears to be inspired by "The Uncanny X-Men," with the big M plastered on his chest to go along with that white, flowing hair. But the biggest bombshell dropped by DeMayo is that "you're looking at the new leader of the X-Men." So yeah, Magneto is leading the team now. He also said that "one of the questions we're going to be asking this season is, who inherits the dream?" referring to the fact that Xavier clearly isn't there right now.
The first animatic footage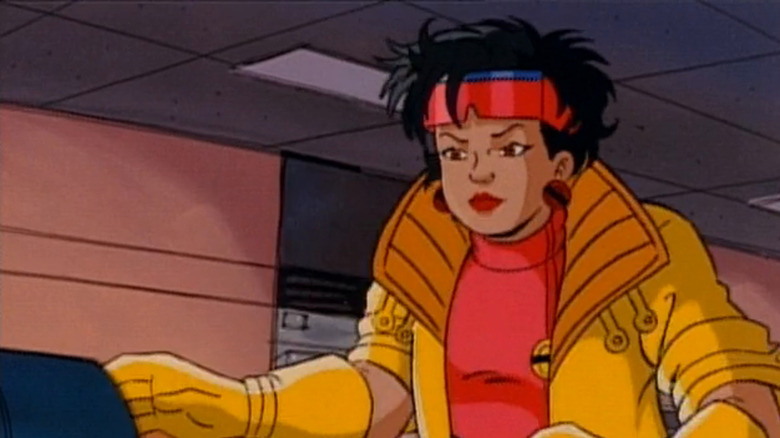 Marvel
One of the biggest parts of the panel came when, towards the end, we got a glimpse at some of the very first footage from "X-Men '97" in the form of an animatic. Admittedly, it was a little rough since they haven't fully animated anything yet, but it definitely gave a sense that this show, overall, is going to be strongly connected in spirit to its predecessor. As someone who found his love of Mare in part because of "X-Men: The Animated Series," what I can tell you is that the animatic was strongly encouraging and truly felt like a continuation, not a reboot.
The footage opens with Cyclops saying that they don't want to fight, and he is speaking with "Trask," presumably Bolivar Trask, another familiar villain. Trask then unleashes the Sentinels on the team, with Gambit lighting up a card in defense, as Wolverine pops his claws. A big Sentinel appears from underneath them and the new team has to fight the pack of mutant-hating robots.
They tear apart the Sentinels with ease. Wolverine is seen jumping on one's face from scaffolding, Beast taking one out with his usual mix of class and ferocity, with Rogue doing her thing, floating through the air unchallenged by the robots. One of the best things is that the clip utilizes recognizable music from the original show, making it feel very authentic. At the very end, it looks like Beast gets into a Sentinel and rewires it so that he can control it. 
End footage. Crowd cheers.
It will connect directly to the original series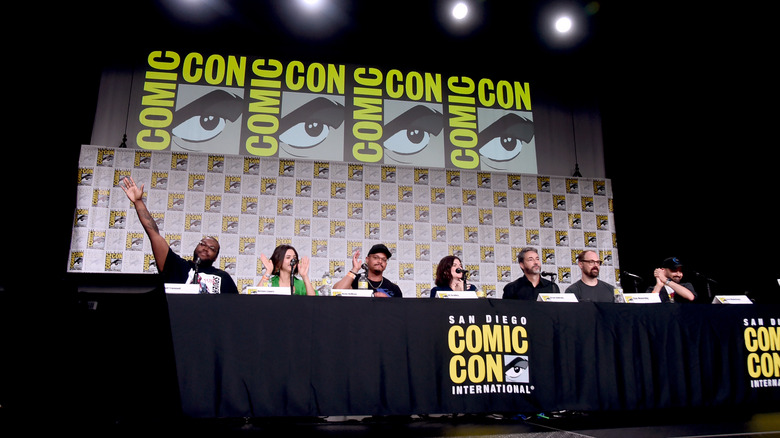 Disney / Getty Images
One of the very last things said at the panel had to do with the fact that Disney+ has, for the first time ever, corrected the episode order for "X-Men: The Animated Series," which leads to Jean no longer just popping up out of nowhere again following the "Dark Phoenix" episodes. This isn't just a nice thought, though, as DeMayo made it clear that fans would do well to catch up because this is all going to be connected. "There are some plot threads and mysteries from that series that we will carry into ours, so I would definitely catch up on your viewing," he said.
"X-Men '97 premieres sometime in 2023 on Disney+.