Andrea Riseborough's 2023 Oscar Nomination Is Deserved, But A Double-Edged Sword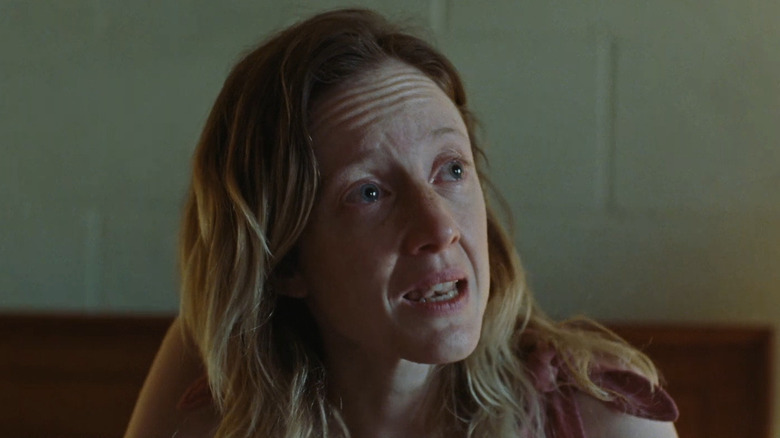 Momentum Pictures
For a little while, it seemed like this awards season had its Best Actress contenders locked and loaded. You had the powerhouse performance of Michelle Yeoh in "Everything Everywhere All At Once," the tightrope act portrayed by Michelle Williams in "The Fabelmans," and the quiet mania of Cate Blanchett in "Tàr," among other buzzy names. It was a pretty uniform and universally agreed-upon line-up.
That was until Andrea Riseborough, and presumably her PR team, decided to test out a truly bonkers idea. If you waited until the very beginning of the Oscars voting period to actually begin campaigning for a spot in the Best Actress category, could you get a nomination? As it turns out, you can, as after two weeks of celebrity endorsements specifically targeting the Academy of Motion Pictures and Sciences, the otherwise criminally-underrated actress has managed her first-ever Oscar nomination. It's not hard to see how calculated and off-putting her campaign was, and it's shocking that it didn't backfire.
While many have not seen the film she was nominated for, "To Leslie," the recognition is not undeserved — /Film's Ethan Anderton called her performance in the film "astounding" in his review out of SXSW this past year. Riseborough is also a dynamic and talented actress with an extremely varied filmography. Unfortunately, her last-minute campaign and subsequent nomination only solidify what some of us have already thought about awards ceremonies like the Oscars.
An institutional problem exposed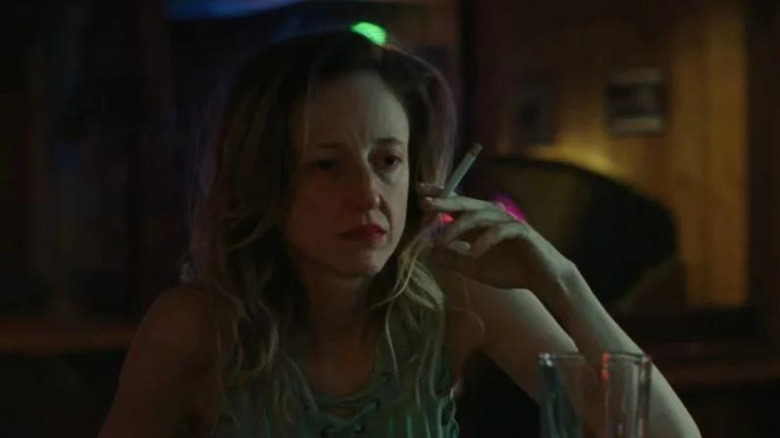 Momentum Pictures
What made Riseborough's "To Leslie" campaign so unlike any other campaign attempted before was not just how late in the game it was. It had to do with the sheer number of people suddenly singing the praises of the actress's performance — among the famous proponents of Riseborough were Kate Winslet, Julia Louis-Dreyfus, Jane Fonda, Greg Kinnear, and Laura Dern.
However, this also exposes the critical nerve operating almost every awards ceremony. They are, at their core, a popularity contest — prospective nominees utilize their connections and Hollywood friend groups to the fullest extent, creating elaborate "For Your Consideration" campaigns that highlight just how popular their performance or movie was. This is precisely why every year, discussions of who or what was snubbed are more animated than what actually got nominated. As much as these bodies like to say that they are rewarding the recipients based on talent, it all comes down to which nominees are better at schmoozing and networking. If you are truly about rewarding talent, the actual nominee lists will likely look drastically different.
It's hard not to root for Riseborough. By leaning fully into this institutional flaw, she was able to pull off something that nobody could have really seen coming. Unfortunately, we can't pretend like this exposure was some sort of grand statement against the Academy. It was simply a more public and overt version of the usual campaigns held during awards season.