Frasier Revival Casts Jack Cutmore-Scott As Frasier's Son Freddy Crane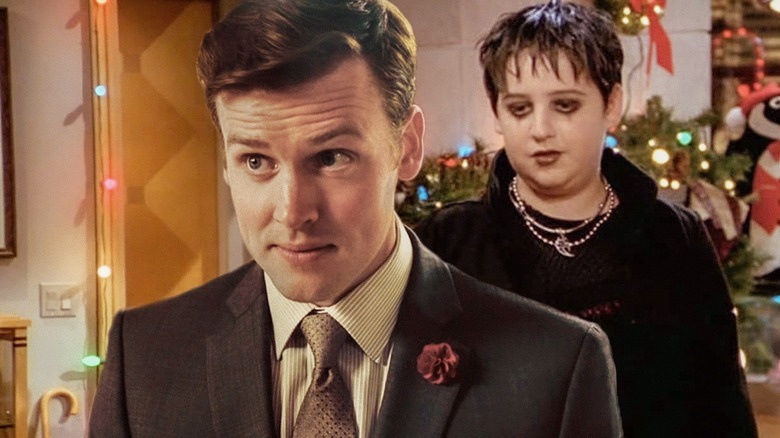 Warner Bros. Pictures / Paramount+
After years of speculation and exploratory meetings, a sequel series to the acclaimed sitcom "Frasier" is finally in the works. The project, starring Kelsey Grammer in a reprisal of his Emmy-winning role, was officially given the green light by Paramount+ in fall 2022. At that time, it was revealed that Chris Harris of "How I Met Your Mother" and Joe Cristalli of "Life In Pieces" would be writing and executive producing the show, but there were no concrete details about the plot or the characters. Now, as production begins to ramp up, we finally know the first two cast members joining the esteemed psychiatrist on his new adventure.
According to Variety, Jack Cutmore-Scott will play Frederick Gaylord Crane, the son of Bebe Neuwirth's Dr. Lilith Sternin and Dr. Frasier Crane. Previously played by Christopher and Kevin Graves (and Rob Neukirch in a future sequence) on "Cheers," then Luke Tarsitano and Trevor Einhorn on "Frasier," the actor known for his roles in "Tenet," "Kingsman: The Secret Service," and the upcoming "Oppenheimer" will play an adult Freddy Crane, who has clearly come a long way since we last saw him in his goth phase in the episode titled "High Holidays."
The report says that Cutmore-Scott's Freddy is "a nuanced combination of his father and grandfather." Rather than completing the academic path that his parents had imagined for him, he opted to drop out of college in favor of becoming a firefighter. But when he realizes that he has no one to turn to in his life after some troubles, Freddy approaches Frasier and hopes to "to repair old wounds." Unfortunately, we won't get to hear the late John Mahoney as Martin Crane go "HA!" when Frasier's relationship with his son mirrors theirs, but it'll still be fun to see this unfold.
School chums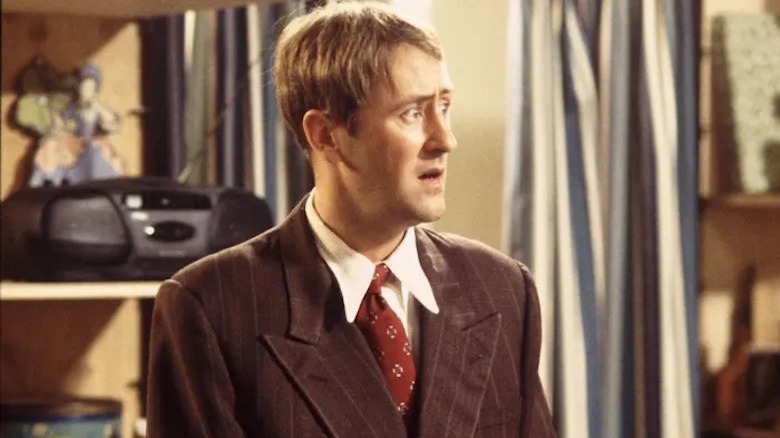 BBC
In addition to Cutmore-Scott as Freddy, the upcoming streaming series will also feature Nicholas Lyndhurst as a new addition to the pantheon of "Cheers"/"Frasier"/"Wings" mythology. The award-winning actor known for UK sitcoms "Only Fools and Horses" and "Goodnight Sweetheart" is playing Alan Cornwall, an old friend from Frasier's college days. According to another scoop from Variety, this university professor that opts not to use his elite-level intellect is described as "British, boozy and larger than life." The friends reconnect at a time when their lives are in need of a bit of maintenance. Frasier hopes that Cornwall's "mischievous streak" will pull him out of the monotonous routine he's fallen into. Meanwhile, Alan could benefit from a few sessions with the former(?) radio doc to find some direction in his own life.
Lyndhurst's casting is actually a reunion for himself and the show's leading man. Previously, the actors starred together in the English National Opera's production of "Man of La Mancha" at the London Coliseum. But one person that won't be having this kind of reconnection with Frasier is David Hyde Pearce' Dr. Niles Crane. With the titular character in a new city focused on new challenges and friendships, it's understandable that the major players in his past life may not be front and center. Although, while the possibility of a cameo or guest spot hasn't been ruled out entirely at this point, Grammer did reveal recently that "David basically decided he wasn't really interested in repeating the performance of Niles."
Regardless of who is and isn't involved, we're sure to get more information on the "Frasier" revival in the coming months.