RRR Star NTR Jr. Would Like It If Marvel Would Give Him A Call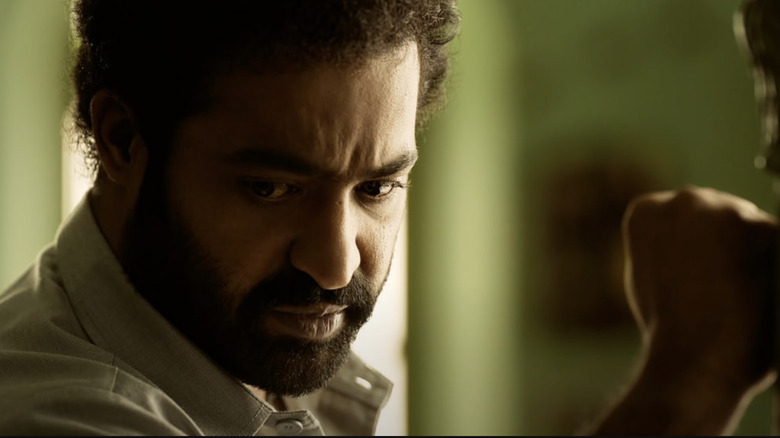 DVV Entertainment
After taking the world by storm last year, the epic Indian action movie "RRR" is basically taking a victory lap by screening in select theaters for a number of special engagements that include Q&As with the people who brought it to life. At the Music Box Theater in Chicago, IL, /Film staffers were in the crowd when director S.S. Rajamouli revealed that a sequel is in the works. Then, ahead of their appearance at this year's Golden Globes, where the movie has been nominated for Best Picture – Non-English and won the award Best Original Song for the absolute banger "Naatu Naatu," some west coast based team members were present at Los Angeles' legendary TCL Chinese Theater with Rajamouli and star N. T. Rama Rao Jr. in attendance to answer questions about their beloved opus.
But that wasn't the only screening they had on their schedule while they were in town. On January 7, 2023, the duo participated in a more intimate event at the Directors Guild of America where they discussed a number of topics. But regarding NTR Jr.'s career, those in attendance were excited to find out what his next moves were and if Hollywood productions were in the cards. And naturally, someone got a little more specific by asking whether the celebrated Tollywood actor would want to be a part of the Marvel Cinematic Universe one day. According to Variety, he said with a big smile, "I would love to do it. I'm waiting for it to happen."
With any luck, Marvel Studios President Kevin Feige will get wind of this and set up a meeting this week. Although, until that happens, we have a few ideas floating around our heads about who NTR Jr. could play in the MCU.
The idea was to bring together a group of remarkable people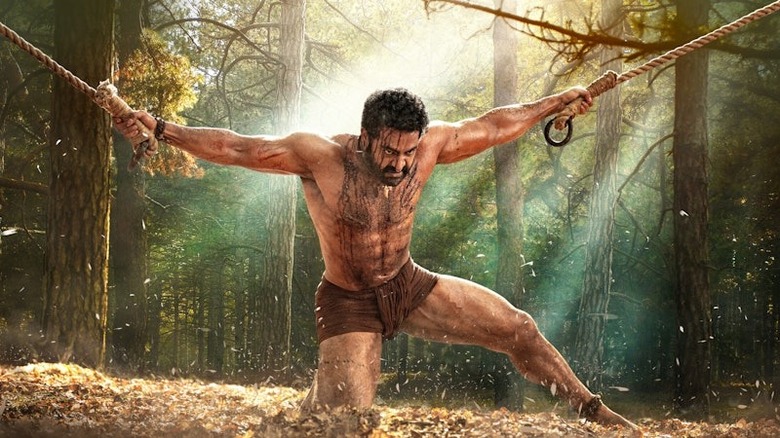 DVV Entertainment
With his role as legendary revolutionary Komaram Bheem in the beloved Telugu-language film, N.T. Rama Rao Jr. proved that he could handle playing a superhero. Not only is he strong after gaining 15 pounds of muscle and "eating seven goddamn meals a day" for the role, but he showed great charisma and emotional range as well. With talent like that, it would be ridiculous for any production to pass on his talents if they had the opportunity to cast him. But of course, it all comes down to the right role.
Initially, I thought that Beast or Beta Ray Bill might be great fits for NTR Jr. in the MCU, but it would be a shame to hide his handsome face and physical performance under makeup or CGI. Popular X-Men characters Wolverine and Sabretooth could be right up his alley as well since they would both require intensity and a good amount of fight choreography. It could also be fun if "Everything Everywhere All At Once" filmmakers Daniels ever get around to making that Alpha Flight movie and cast the star as the Canadian super-team's swashbuckling soldier of fortune and short king Puck.
However, if we're looking for more obscure characters that the House of Ideas could reimagine so that the performer could make them more his own, two possibilities came to mind: the former New Warrior and street-level Avenger named Rage or the vampiric Spider-Man villain Morlun. I can already see him beating down racist bullies in his yellow mask alongside Daredevil or battling different Spideys around the multiverse as he tries to feed on the core power sources of the universe known as totems.
Big man in his suit of armor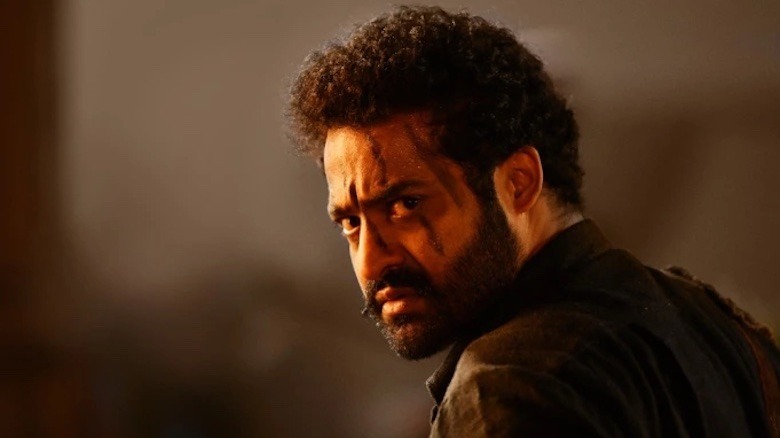 DVV Entertainment
With a little tweaking, any of those characters would be great choices for the actor to embody. While the man himself didn't have any suggestions for who he'd want to play (which is smart since you never know what roles could come up), NTR Jr. did share that his favorite Marvel hero is Iron Man.
"[Tony Stark is] so relatable. He is someone like us. He does not have superpowers. He doesn't come from a different planet. He's not someone who has been put through a science experiment and become the Hulk."
While the possibility of playing an Iron Man from a different universe is an option now that we're in the Multiverse Saga, I'm not sure if having NTR Jr. play an alternate Stark is in the card. However, there are a lot of armored characters or "regular guys" that find themselves with superpowers in the MCU, so maybe he could find himself a part of "Armor Wars" or "Ironheart" somewhere down the line. As long as his role gets plenty of screen time, a few badass fight scenes, and maybe a killer musical number, I'm sure that both "RRR" fans and True Believers will be very satisfied.