How To Watch RRR In Its Original Telugu Language At Home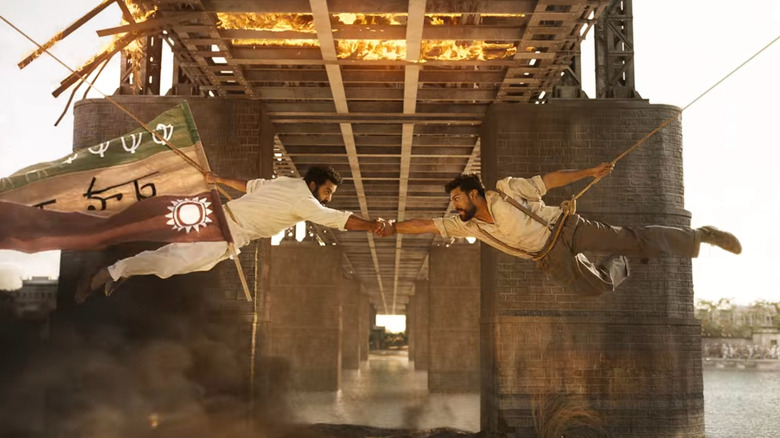 DVV Entertainment
One of the great joys of this past year of movies is seeing the constant stream of people finding "RRR" and absolutely loving it. Very rarely do we get genuine word-of-mouth hits in the United States anymore, and it's even more rare if the films are not in English. But no one can deny the exuberant, maximalist buddy action epic that is the latest from Indian blockbuster filmmaker S.S. Rajamouli. The love for "RRR" has grown so much that there is genuine Oscar buzz for the movie, including its incredible song "Naatu Naatu" making the Oscar shortlist for Best Original Song, and I couldn't be more thrilled about that.
Because it has been a gradual appreciation for the movie over many months, that means that a good chunk of people, if not the majority, have found it after its theatrical release back in late March 2022. That also means a ton of people likely watched it on Netflix, and while I am glad people watched it at all, it is disappointing that this was the method by which they did so. While the streamer certainly deserves credit for helping bring the film to the masses, "RRR" is only available on Netflix dubbed into Hindi and not available in its native language, Telugu. Many who have watched the film on Netflix have bemoaned this fact as well, but it's always important to combat them and remind folks that Netflix isn't the only way to watch this movie at home. In fact, you can watch it in Telugu at home. You just have to subscribe to the streaming service ZEE5.
One month for the price of a movie ticket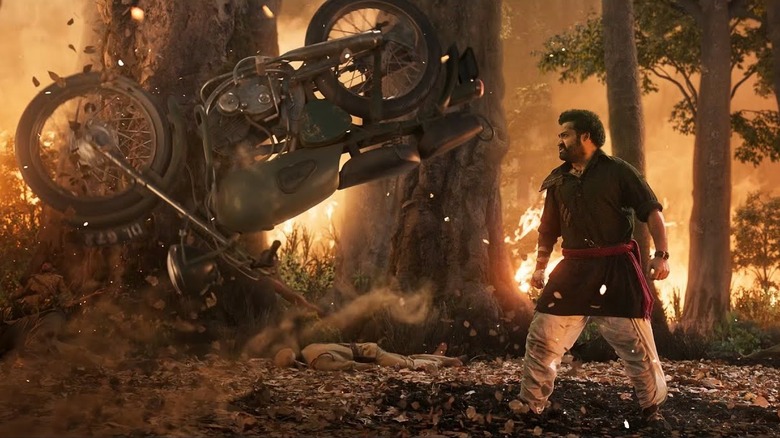 DVV Entertainment
For the uninitiated, ZEE5 is a streaming service for Indian films and television shows, and they are the ones with the licensing deal to stream "RRR" in Telugu. You could also watch it dubbed into Tamil, Kannada, and Malayalam, though I would of course always suggest you watch the original. Whenever I would mention to friends that it was possible to watch "RRR" on ZEE5 the way it was meant to be seen, people would get excited but then see the price point and the excitement would fade. For the longest time, the lowest option available was $20.99 for 3 months. While that breaks into a pretty reasonable $6.99 a month, that is an awfully high upfront cost, especially if your intention is to only watch one movie on there.
Well, at some point since I first signed up for ZEE5 to now, they have adjusted their pricing structure to a monthly fee, which is now $9.99 a month. That is a far more cost-effective number for many people, and if you want to pay annually, it's only $59.99. I know many are used to Netflix and feel like it's free (which it isn't), but if you want to see one of the best movies of 2022 the way it was supposed to be seen, the chance to do so has never been more affordable. As a bonus, you'll also have access to a wide-ranging streaming service that will expose you to a variety of Indian cinema. Who knows? You may be keeping that service after you watch "RRR" because you like it so much. It's at least worth a month's trial, and if you only want to watch "RRR," the monthly fee is still cheaper than a movie ticket.