Will We Finally See What Happened To The Doctor's Granddaughter On Doctor Who?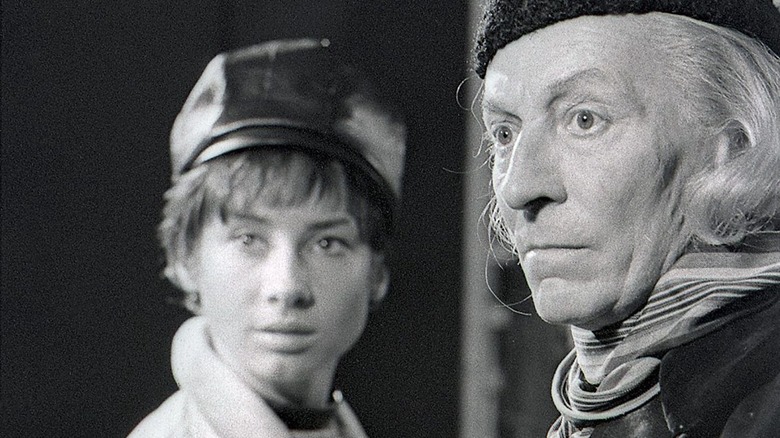 BBC
Whether you're a long-time fan of "Doctor Who" or a relatively new Whovian that started following the seminal British sci-fi series after the 2005 reboot, you know that The Doctor's history is basically a big ball of wibbly wobbly, timey-wimey stuff. And after nearly sixty years of stories, you start to revisit some of your old favorites. For starters, Russell T. Davies is returning to helm the BBC series (which makes its debut on Disney+ internationally starting this year), along with former stars David Tennant and Catherine Tate, to reconnect with some of the most beloved characters of the modern era of the show before the universe meets Ncuti Gatwa's Fifteenth Doctor.
Not only will we see the "Good Omens" and "Staged" star back on the TARDIS (this time as the Fourteenth Doctor) alongside "The Runaway Bride" Donna Noble in some capacity, but Jacqueline King, Karl Collins, and the late Bernard Cribbins will join in for the 60th-anniversary celebration as they reprise their roles as Sylvia Noble, Shaun Temple, and Wilfred Mott. However, based on the showrunner's recent activity on social media, they may not be the only returning characters that Davies has in his grand plans.
An unearthly child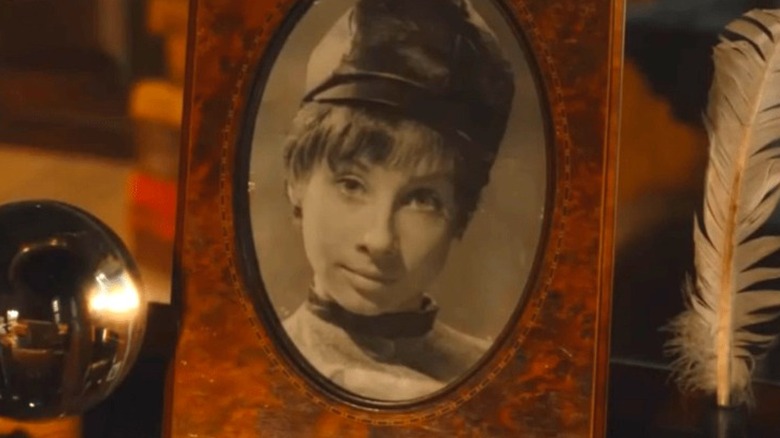 BBC
As many social media accounts tend to do towards the end of the week, the official "Doctor Who" Instagram shared a #ThrowbackThursday video featuring William Hartnell's First Doctor saying goodbye to Susan, who was the Doctor's Gallifreyan granddaughter and his first companion on his adventures across space and time. In the classic clip, the time traveler realized that his young grandchild had grown into a woman with her own life. Before leaving Susan with freedom fighter (and future husband) David Campbell, the Doctor promised that he would come back one day. While her grandfather would keep his promise by reuniting with her in his second, third, fifth, eighth, and thirteenth regenerations across prose, audio dramas, and a TV special titled "The Five Doctors," the NuWho Doctors have said that Susan was "lost" and their family was presumed dead.
But according to his comment on the video, it would seem that Davies has been thinking about the Doctor's first companion lately. In response to the throwback, he asked, "Whatever happened to her?" He even included a thinking face emoji for good measure. While we don't know for sure, this may indicate that we may get to catch up with Susan very soon.
All hands on deck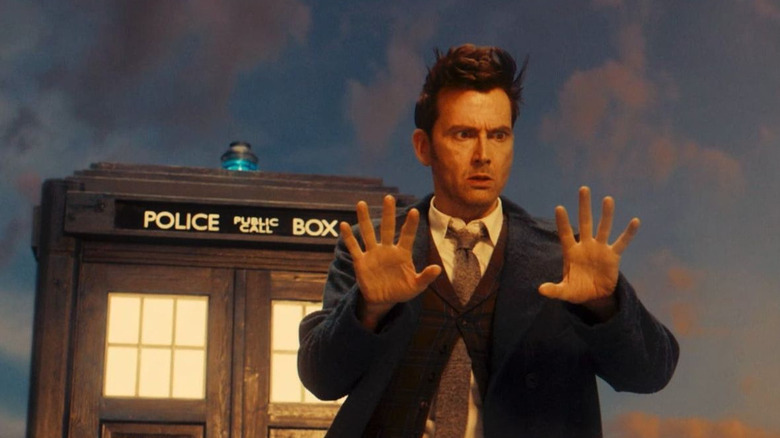 BBC
While that cannot be confirmed at the moment, here's what we do know. The Fourteenth Doctor's adventures will last for three special episodes airing in November 2023. They will be followed by a new series during the holiday season starring Gatwa's Fifteenth Doctor and his new companion Ruby Sunday, who is played by "Coronation Street" star Millie Gibson.
Carole Ann Ford, who originated the role of Susan, is still alive and has returned to the world of "Doctor Who" on numerous occasions over the years. If there's an opportunity for Ford to return onscreen alongside the latest incarnation of her grandfather, then I don't see why Davies and company wouldn't welcome her back with open arms. Or, if for some reason that doesn't pan out, Susan is also from Gallifrey. As a Time Lord herself, it would make sense if she has also regenerated over the years. If that's the case, then the Doctor's granddaughter could play a much larger role on Team TARDIS moving forward. Since RTD has a penchant for spinoffs like "The Sarah Jane Adventures" and "Torchwood," maybe there's even a new show in the cards for a regenerated Susan.
Of course, we're getting a little ahead of ourselves at this point. With all this talk of classic "Doctor Who" amidst Davies' upcoming return, there's a whole universe of possibilities out there. For all we know, we might even catch up with the Doctor's daughter too. But that's a conversation for another day.