Jeremy Renner Seriously Injured In Snow Plowing Accident [Update]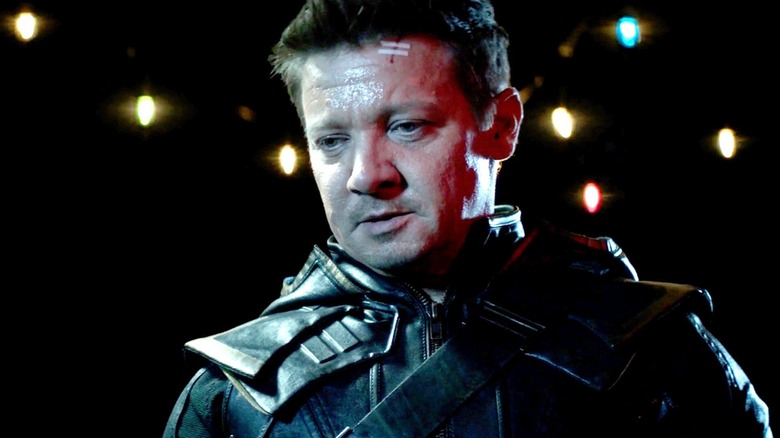 Marvel Studios
UPDATE: TMZ has more details on the accident after speaking to eyewitnesses and neighbors. Jeremy Renner was reportedly using a Snowcat to plow the road a quarter mile from his home so that his family could get out following a snowstorm on New Year's Eve. The vehicle accidentally rolled over his leg, causing him to lose a lot of blood. Fortunately, a neighbor of Renner's is a doctor and was able to tie a tourniquet around the leg to slow the bleeding until paramedics arrived. 
Renner has shared photos of himself using the Snowcat in social media posts from as far back as 2015, indicating that he was experienced at operating it. The vehicle has safety features that should have prevented an accident, and has now been impounded by the police. According to the sheriff's statement, the Major Accident Investigation Team is "currently looking into the circumstances of the incident."  A TMZ source described Renner's injuries as "extensive" and said that other parts of body besides his leg were injured. 

ADDITIONAL UPDATE: Renner's reps provided Deadline with an official statement:
"We can confirm that Jeremy has suffered blunt chest trauma and orthopedic injuries and has undergone surgery today, January 2nd 2023. He has returned from surgery and remains in the intensive care unit in critical but stable condition. Jeremy's family would like to express their gratitude to the incredible doctors and nurses looking after him, Truckee Meadows Fire and Rescue, Washoe County Sheriff, Reno City Mayor Hillary Schieve and the Carano and Murdock families. They are also tremendously overwhelmed and appreciative of the outpouring of love and support from his fans."
Original article follows.
Jeremy Renner is currently hospitalized after a snow plowing accident. Variety reported on the accident, stating that the "Avengers" actor was airlifted to an undisclosed hospital and is currently in critical condition. According to a statement by his representatives, his condition is stable.
"We can confirm Jeremy is in critical but stable condition with injuries suffered after experiencing a weather related accident while plowing snow earlier today," Renner's representatives told Variety. "His family is with him and he is receiving excellent care."
The accident seemingly took place at Renner's home in Reno, Nevada. The Washoe County Sheriff's Office published a press release detailing their involvement, saying that the actor was the only person involved in the accident. According to the local newspaper Reno Gazette-Journal, the Reno area experienced a major snowstorm on New Year's Day, leaving more than 17,500 homes in the county without power.
A varied career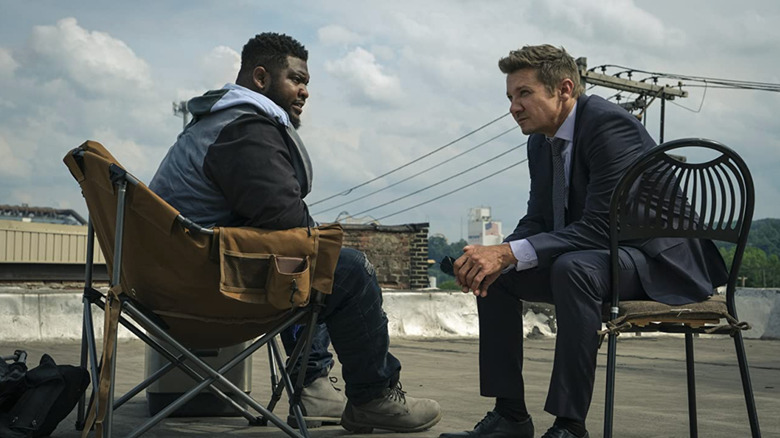 Paramount+
Renner first made a name for himself appearing in independent films, usually ones garnering controversy for their subject matter — he played serial killer Jeffrey Dahmer in 2002's "Dahmer," and portrayed a neo-Nazi in an unlikely romance in 2005's "Neo Ned." He then began appearing in more commercially friendly films, eventually earning Oscar nominations for 2008's "The Hurt Locker" and 2010's "The Town."
However, his major international breakout came when he was cast as Hawkeye for 2012's "The Avengers." Renner has appeared as the character in six official entries in the Marvel Cinematic Universe, including his own titular limited series alongside Hailee Steinfeld. Outside of the MCU, he currently stars in the non-"Yellowstone" Taylor Sheridan series, "Mayor of Kingstown."
While his career has been mainly successful, he has had some notably unsuccessful moments in the past. In 2019, Renner gained notoriety for his now-shuttered official app, which became the target of some pretty elaborate trolls. He also has dabbled in a music career to mixed results. Needless to say, he's had his ups and his downs, but his unconventional career is certainly one to be remembered.
We at /Film wish Renner a speedy recovery. Furthermore, we also hope all Washoe County residents affected by the snowstorm have their power and resources restored as quickly as possible.