Jeremy Renner Played Jeffrey Dahmer Despite Not Knowing Who He Was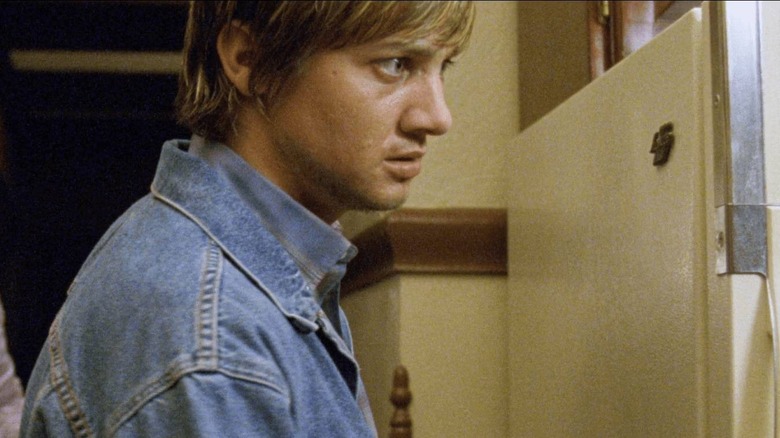 Peninsula Films
Jeremy Renner is a man of many talents. Whether it be music, home renovation, or the short-lived Jeremy Renner App, the "Avengers" star always has something going on. This goes back to the early days of his acting career, like in 2002 when he had his first big, successful role in David Jacobson's "Dahmer." But for as multifaceted as the star is, nothing could prepare him to take on the role of the infamous cannibal serial killer, as he talked about in a piece by Interview Magazine.
"I don't feel like a tough guy by any means. You know I also played a lot of bad guys... Dahmer... a lot of bad guys. And I think there's a part of me in those characters, sometimes more than in others. In the Hurt Locker there's a lot of me in there, a sense of humor, a man of few words and a lot of action. But then a movie like 'Dahmer'... there's very, very little of me in Jeffrey Dahmer."
It's understandable that the role of Jeffrey Dahmer would be a tough one to relate to. Most people, thankfully, are not cold-blooded murderers who enjoy eating human flesh. There is a more surprising aspect, however, to Renner's unpreparedness for his role in "Dahmer." Per his Interview Magazine interview, Renner did not know who Dahmer was before taking the role.
Renner had no idea who Dahmer was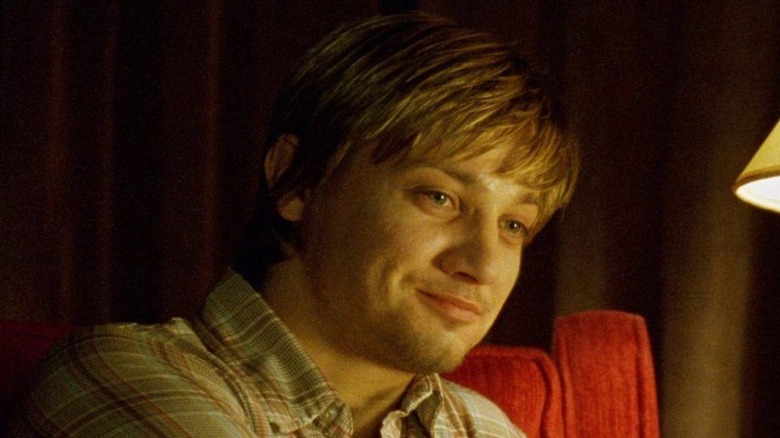 Peninsula Films
Jeffrey Dahmer was a serial killer who murdered 17 people, all men and boys, from 1978 to 1991. He's one of the most famous serial killers in American history, and the recent true crime miniseries "Monster: The Jeffrey Dahmer Story" has brought him back into the public consciousness again. The stories of his massively disturbing methods have haunted people's minds for decades.
Renner apparently missed all of that. According to the Interview Magazine interview, he had no idea who Dahmer was before taking the role.
"Well you know it happened so fast... it was the complete opposite of the 'Hurt Locker' where I had time to prepare. I mean, I didn't even know who Jeffrey Dahmer was, and then four days later after reading the script we're shooting principal photography, and two weeks later we're done. It was such a whirlwind."
A dark, unknown place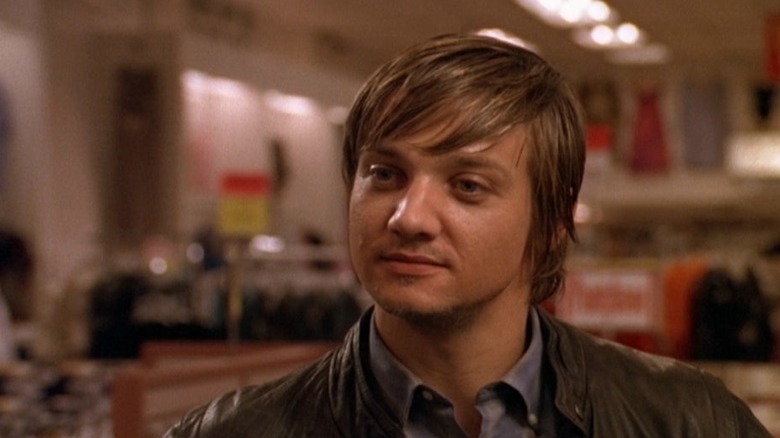 Peninsula Films
To be plunged into such a dark role so quickly, and without knowledge of what he was getting into, was a wild experience for Renner. In order to connect with the part, Renner had to go into quite a dark place.
"I mean to relate to that experience, I had to do a lot of work and allow myself to go places that were a little scary. You know when you play a guy like that it allows you the freedom to explore really weird parts about you... ...In order to really get it, I've got to allow myself to go there."
Taking the blind leap into Dahmer's twisted mind did pay off for Renner, as the role was his first major success as an actor. In a very twisted way, we have Jeffrey Dahmer to thank for Renner's upcoming home repair show "Rennervations." On the record, it wasn't worth it. But it is true.