Superhero Bits: Amy Adams On Returning As Lois Lane, Spider-Man: Freshman Year Rumors & More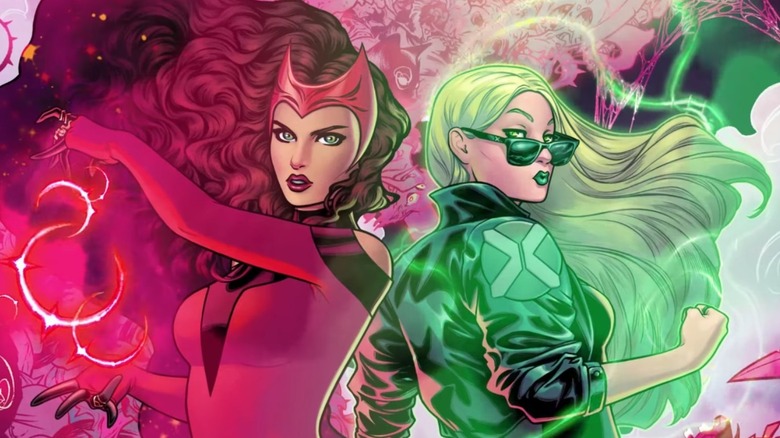 Marvel Comics
(Superhero Bits is a collection of stories, updates, and videos about anything and everything inspired by the comics of Marvel, DC, and more. For comic book movies, TV shows, merchandise, events, and whatever catches our eye, this is the place to find anything that falls through the cracks.)
In this edition of Superhero Bits:
The rumored drama with "Spider-Man: Freshman Year."
Amy Adams weighs in on returning as Lois Lane.
"Big Hero 6" director addresses a possible sequel.
The penultimate episode of "Stargirl" gets a trailer.
I Am Iron Man series announced by Marvel Comics
The greatest battles in Iron Man's history will be captured in a new comic book series from Marvel launching in March titled "I Am Iron Man." Writer Murewa Ayodele and artist Dotun Akande have teamed up on the book, which will be a five-issue miniseries. You can catch a glimpse at the impressive cover art for the first issue above. The issues will tackle every Iron Man era from his inception and beyond. A logline for the book reads as follows:
Beneath the red and gold armor is a hopeless romantic, a genius inventor, a war hero, a billionaire, an Avenger, and a person, TONY STARK. Journey through the rich history of Iron Man—telling stories never seen before that are set in iconic eras of ol' Shellhead—starting with the Silver Age and continuing through the classic eras of Archie Goodwin, the 90s, today, and beyond!
"I Am Iron Man" #1 is set to hit shelves on March 1, 2023.
Stargirl season 3 The Last Will & Testament of Silvester Pemberton promo
Here is the official promo for the 12th episode of the third and final season of "Stargirl" on The CW:
As the team devise a plan to deal with their latest threat, Sylvester (Joel McHale) takes matters into his own hands and leaves Courtney (Brec Bassinger), Pat (Luke Wilson) and the JSA fearing for what comes next.
Jennifer Phang directed the episode, which was written by Turi Meyer and Alfredo Septien.
The Batman and the Guardians of the Galaxy game got Grammy nominations
The Grammy nominations were revealed recently and, wouldn't you know it, some superhero stuff will be represented at music's biggest night. "The Batman" scored a nomination for Best Score Soundtrack for Visual Media. That doesn't come as a huge surprise as Michael Giacchino's score is truly outstanding. Marvel scored as well, with the "Guardians of the Galaxy" video game landing a nod in the Best Score Soundtrack For Video Game and Other Interactive Media category. We'll see who takes home the prizes on February 5, 2023.
Meet the villains of Titans season 4
"Titans" season 4 recently debuted on HBO Max (check out our review here) and the show brought with it quite a few new villains this time around. Brother Blood is just the tip of the iceberg. The streaming service has decided to release the above featurette to help familiarize us with some of these mystical new baddies that the team of young heroes must contend with. Check it out for yourself above.
A Big Hero 6 sequel? Don't count on it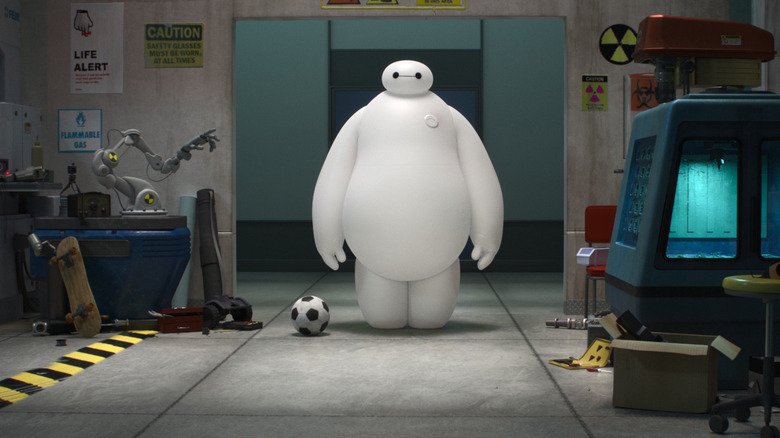 Disney
"Big Hero 6" may have been one of the biggest surprises of 2014. The delightful animated superhero film was a big hit, so that demands the question: where's the sequel? Director Don Hall recently spoke with Comicbook.com and, when asked about a possible sequel, he gave a very un-assuring answer.
"No no. I've had my hands full with this movie, we literally just finished it [laughs]. I'm looking forward to taking a little break and letting my brainy brain rest. So no, there's been no discussions about that."
Hey, if nothing else, at least we've got "Baymax" on Disney+.
Will Amy Adams return as Lois Lane alongside Henry Cavill's Superman?
We know for sure that Henry Cavill's Superman is back and is likely going to star in a sequel to "Man of Steel." But what of Amy Adams as Lois Lane? The actress recently addressed the topic in speaking to Variety on the red carpet for "Disenchanted." She explains that she hasn't been contacted about it, but that she's very happy for Cavill. While she seems open to returning, she also expresses that she would be fine if someone else took on the role from here on out. So, pretty inconclusive stuff, all things considered.
Spider-Man: Freshman Year rumors are flying, so let's discuss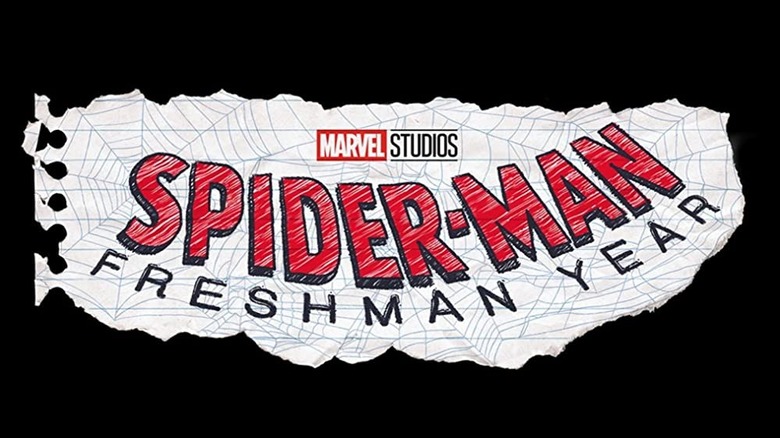 Marvel Studios
What's the time? It's rumor time! Recently, rumors have been swirling on social media that the upcoming animated series "Spider-Man: Freshman Year" is in trouble, or perhaps even canceled altogether. Apparently, this has to do with budget cuts being made by Disney, affecting animation. First and foremost, we must state that this has not been confirmed by what one might call a reputable source so, for now, it's merely a rumor. No need to hit the panic button. But some of this all stemmed from cryptic tweets by members of the production, as noted by Cosmic Circus. Also worth noting that the outlet confirmed a 2024 release is still being planned. It's just that the planned second season, "Spider-Man: Sophomore Year," may be less certain and could depend more on audience interest. We'll see how this all shakes out in the coming months.
Marvel Comics releases a Scarlet Witch #1 trailer
Lastly, Marvel has released a brand new trailer for "Scarlet Witch" #1, which will give Wanda Maximoff the spotlight to kick off 2023. The series comes from writer Steve Orlando and artist Sara Pichelli, who will also be bringing none other than the MCU's Darcy Lewis along for the magical ride. As the trailer above reveals, it's going to be a mystical adventure with Wanda helping those who need her most. The synopsis for the book reads as follows:
There is a door that appears only to those who need it most, who have no one else in the world to turn to. On the other side of this door is the witchcraft shop. Friend or foe, human or otherwise-if your need is great and your hope is gone, there you will meet the SCARLET WITCH!Wanda Maximoff is familiar with hitting rock bottom-and now that she's finally found peace, she's pledged all her power to help others who are languishing at their lowest. But when a woman falls through Wanda's door with a terrifying story of a town gone mad, the Scarlet Witch will have to muster her wits and chaos magic to deal with an insidious threat!
"Scarlet Witch" #1 is set to hit shelves on January 4, 2023.