Henry Cavill Wants A More Inspiring Superman In Future DC Films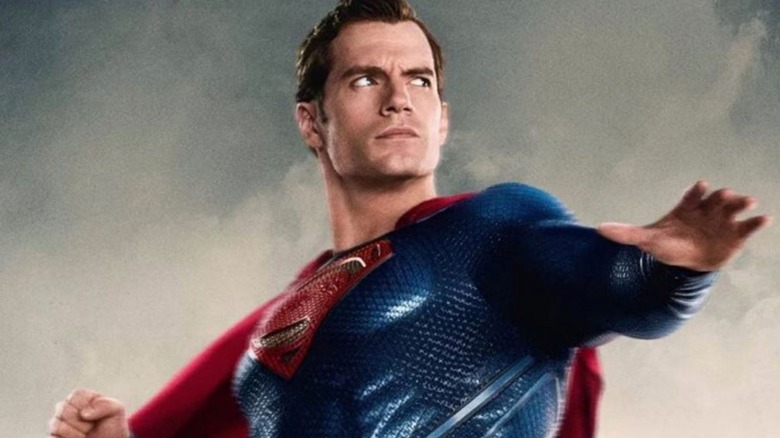 Warner Bros. Pictures
It's a bird! It's a plane! No, it's Henry Cavill officially back as Superman in the DCU. Although it seemed like his days as the Man of Steel were over, "Black Adam" marked his long-awaited return to the big screen. Just in time, too. The DCU (formerly known as the DCEU) is at a major turning point in its existence, and it's going to need all the hope it can get. Cavill's Superman has been through the wringer — both literally and metaphorically — but it is about time we get to see his iteration inspire a new generation of moviegoers. And the actor agrees with that sentiment, thankfully.
In 2013, "Man of Steel" marked an age of modernization for the beloved comic book character. Instead of starting out as a beacon of hope to the people of earth, the film positioned an inexperienced Clark Kent as not the savior the world wanted, but needed. Zack Snyder's morally apprehensive take on Superman was a product of its time, a sign that the superhero genre wanted to subvert expectations even with its most established characters. But, 10 years later, we are due for a more inspiring version of the hero.
'To feel like they can fly'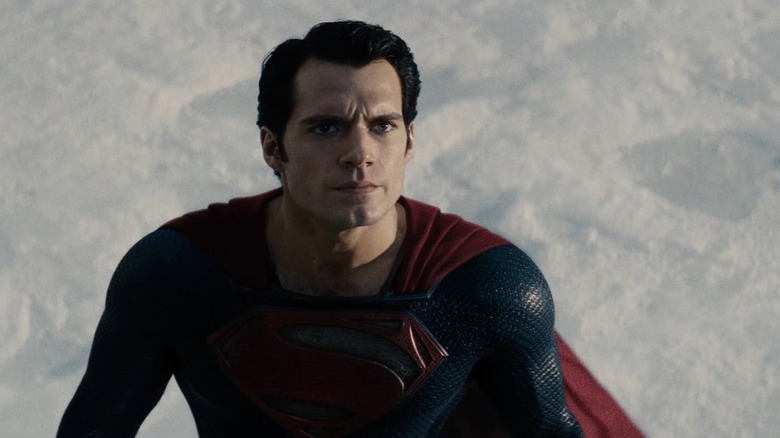 Warner Bros. Pictures
With a sequel to "Man of Steel" on the way, Cavill spoke to ScreenRant about the future of his Superman, planting his vision for a hopeful hero with the audience in mind:
"I have plenty of desires for this, of course, which will be discussed more in time. But the most important thing, which I will be aiming for, is for the audience to leave the cinema and to feel like they can fly, to feel like they can protect, and to feel like they want to give to everyone else. That would be my goal."
In today's world, this may be an ambitious undertaking. It is increasingly difficult to find hope in the landscape we find ourselves in. Nevertheless, Cavill has the right mindset for what a Superman film should feel like. The time is over for a film that dissects the fear of the unknown, or positions the Man of Steel as unsure if the world is worthy of his efforts to save it (*cough* "Batman v. Superman"). 
We need Superman more now than ever, not to contemplate his infinite power, but to feel inspired by his heroic nature.
A beacon of hope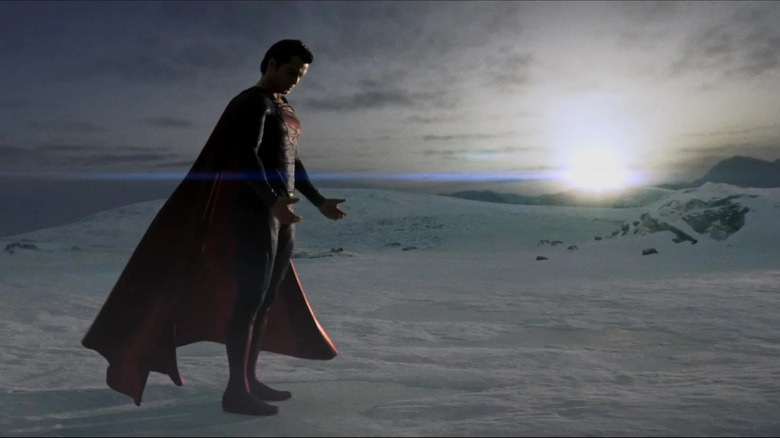 Warner Bros. Pictures
Believe it or not, "Man of Steel" is a proper precursor to a more hopeful sequel. The film trades the lighter tone of previous Superman films for a bleaker one that puts its titular character in a world not ready for him. But we are ripe for a bright, colorful hero to inspire us, rather than act as a god-like figure to be idolized. Cavill wants Superman's love for earth to be a focal point from now on:
"Obviously, I have a very close connection to the character. And there is something extraordinarily special about him; extraordinarily special about his capacity to give and to love. I don't mean romantically; I mean his love for Earth and for the people who live here, and to make people feel powerful—to make people feel like Superman themselves."
If done right, Superman can serve as a contagious symbol of hope. And does not mean an upcoming film has to ignore the faults of our world, either. In fact, showing Cavill's Superman triumph in the face of uncertainty would be pretty inspiring, in my humble opinion. After his rebirth in "Justice League," a new and improved version of the Man of Steel is a natural progression of his journey in the DCU.
Cavill's cameo as Superman can be seen in the mid-credits scene of "Black Adam," now in theaters across the world.