Falcon Wasn't The Only Marvel Role Anthony Mackie Auditioned For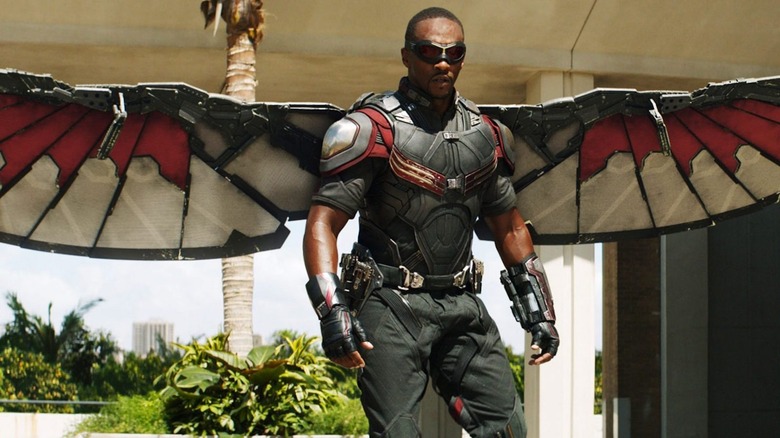 Disney
Anthony Mackie has come a long way since first suiting up as the Falcon in "Captain America: The Winter Soldier" back in 2014. In fact, his Sam Wilson is next in line to take up the mantle once held by Chris Evans' Steve Rogers in "Captain America: New World Order," which is set to hit theaters next year. There is currently a bit of uncertainty in the Marvel Cinematic Universe during a time when much of the old guard is making their exit and passing the torch to other characters.
Sam is one of the most well-established legacy heroes in the MCU, having appeared in multiple movies and even co-headlining his own Disney+ series, "The Falcon and the Winter Soldier." Fans love his take on the character and I think it's safe to say we're all looking forward to seeing him step into Captain America's boots in 2024. Interestingly, Falcon wasn't the only MCU role that Mackie was up for. In fact, the actor's first Marvel audition will probably surprise you!
Excited to join the MCU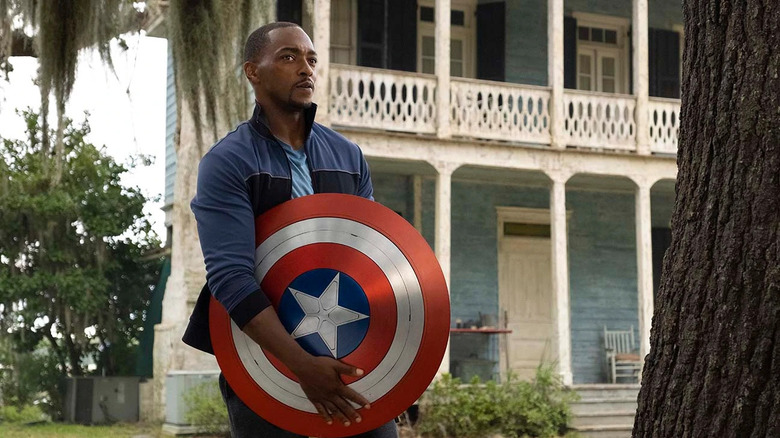 Disney
Mackie had long dreamt of playing a superhero, so when his team approached the studio on his behalf, it wasn't to lobby for a certain role, so much as it was to play any part he could get in this universe. Mackie told Men's Health in a 2019 interview, "My line was 'Yo, I'm the black dude from 'The Hurt Locker.' I would love to work with you guys.'"
The actor's first Marvel audition was actually for the role of the Mandarin in "Iron Man 3," a part that eventually went to Ben Kingsley. Mackie obviously missed out on playing the villain, but his screen test led to lunch among the company's creatives, which included Joe Russo. Russo said of Mackie, "He has charisma, but he also has the ability to convey integrity in a way that very few actors can. And there's a level of trust between him and the audience."
Marvel is known for keeping its cards close to the vest and the actor actually didn't discover he was playing Falcon until two months before "Captain America: The Winter Soldier" began filming. Mackie said of the character he plays:
"Growing up, I'd always loved Falcon, because he was a comic-book hero who was black who didn't have 'Black' in the title. He stood on his morals. He stood on who he was."
A new era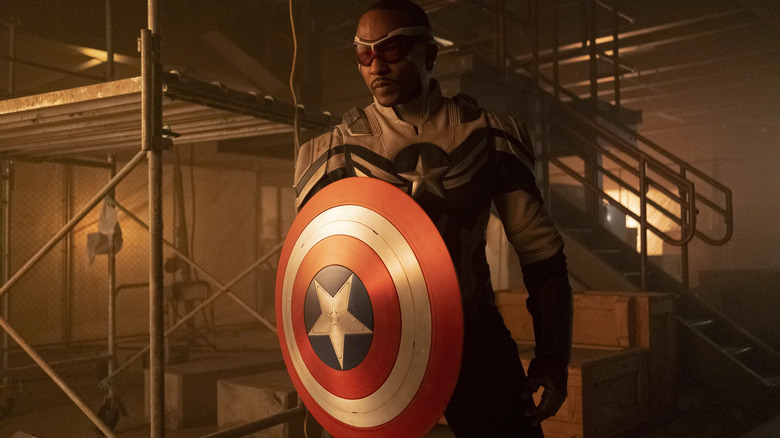 Disney
I know not everyone was a fan of the Mandarin twist in "Iron Man 3" — personally, I loved it — but now I kind of can't stop wondering what Mackie's Mandarin would've looked like. Of course, it all worked out the way it was meant to. Kingsley's Trevor Slattery was brilliant and Mackie's Sam Wilson has been an awesome addition to the MCU since he arrived.
There was initially some doubt as to who Cap's famed shield would pass to, since both Bucky and Sam have taken up the mantle of Captain America in the comics. While I love Sebastian Stan's Bucky, I do feel that Mackie was undeniably the right choice to wield the shield. I know he's technically already Captain America following the events of "The Falcon and the Winter Soldier," but I'm looking forward to Mackie's feature film debut as the character. It's difficult whenever a new hero steps in for an established one, even in the comics, but I have faith that Mackie is going to kill it.