Devotion Director J.D. Dillard Is Not Making A Star Wars Movie After All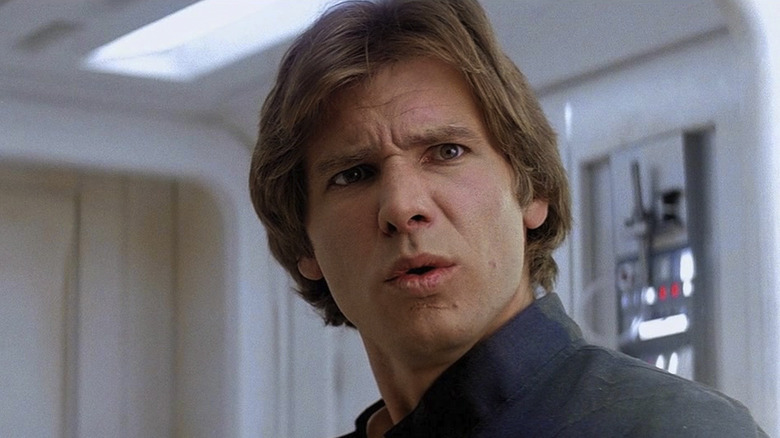 Lucasfilm
While Shawn Levy might have a "Star Wars" movie in the works, it looks like J.D. Dillard no longer does. According to The Wrap, the "Devotion" and "Sweetheart" director's take on the space-faring franchise, which was announced back in 2020, has been canceled. While Dillard didn't disclose what went wrong on the project, he did tease that he is working on some type of space project — and this one will be an original idea.
"[A new "Star Wars" movie is] unfortunately no longer a thing," Dillard told The Wrap. "It was not for lack of trying."
The director did not discuss what the film was going to be about, but he did give one key detail about what it could have been. When talking to the website, he said that it would have been inspired by the "TIE Fighter" PC game he played as a kid, as well as his father's aviator background.
"I'm like, 'Man, this game is just so cool.' And he's like, 'Well, you know, this game comes from a series of movies,'" Dillard recalled. "That is where I watched 'Star Wars' for the first time and realized the full scope of what it meant to world build."
Well, this sucks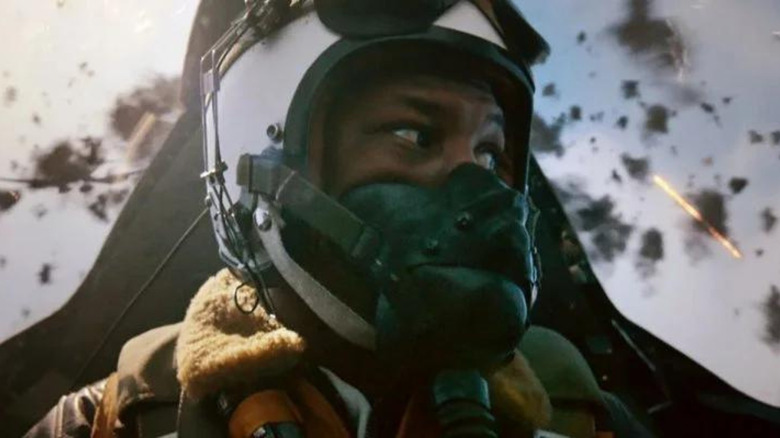 Sony Pictures
Even if we didn't know much about the film at hand, this news is a pretty big blow to the future of the "Star Wars" franchise. Dillard has more than proven himself as an exciting rising filmmaker, especially when it comes to aerial action. He would have been a great choice for the franchise, which has been struggling to forge its own identity after the 2019 conclusion of the Skywalker Saga. Although we don't know what went down behind the scenes, it's a shame that this "Star Wars" film won't be seeing the light of day.
This is also a pretty bad look for the franchise — not only from a creative perspective, but a cultural one. Every single "Star Wars" movie released thus far has been directed by a white male, something that is shocking to think about when you look at the directing slates of other major franchises. Sure, the Disney+ projects have had the likes of Robert Rodriguez and Rick Famuyiwa at the helm, and films from Taika Waititi and Sharmeen Obaid-Chinoy are in the works. However, the fact that word came out about the hiring of yet another white director (Levy) and the cancelation of the one being helmed by a Black director on the same day is not ideal.
In that same interview, Dillard also revealed that he is no longer attached to direct "The Return of The Rocketeer," which Disney had been developing for a while now. On the bright side, the pretty great "Devotion" will be releasing in theaters on November 23, 2022.