Black Panther: Wakanda Forever Never Feels Like A Commercial For Future Marvel Stories, And That Feels Great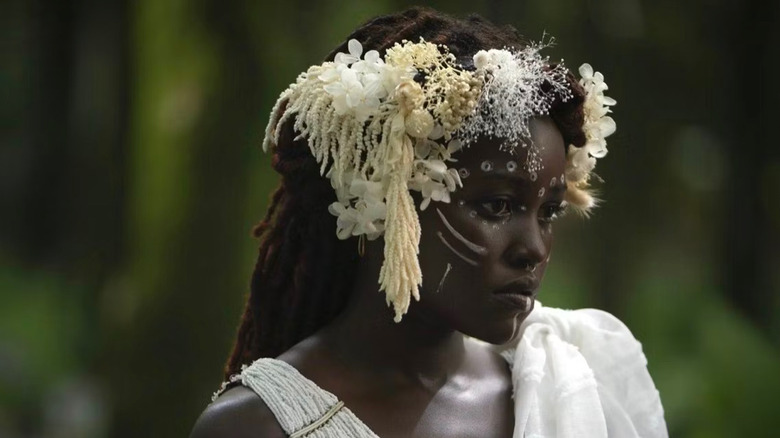 Marvel Studios
Major spoilers ahead for "Black Panther: Wakanda Forever."
"Black Panther: Wakanda Forever" is out now, and there is so much to love about it. The film is a beautiful meditation on grief that brings closure for a lot of characters, and in a way, a chance to mourn the late Chadwick Boseman for fans. There are wonderful performances and a gut punch of a mid-credits scene. The battles are a blast, the villain isn't really all that wrong (continuing a tradition set by "Black Panther" character Erik Killmonger), and it changes the face of Wakanda going forward in the MCU. Can you tell that I liked it? 
The big thing that stood out for me after I stopped wiping my eyes (bring tissues to this film) was that it didn't feel like an advertisement for the next project in the series. Yes, Riri Williams (Dominique Thorne) is a character, and yes, she will have her own show in "Ironheart," but it was handled in a way that didn't feel like it was setting the audience up for the next project. 
Tell this story, not the next one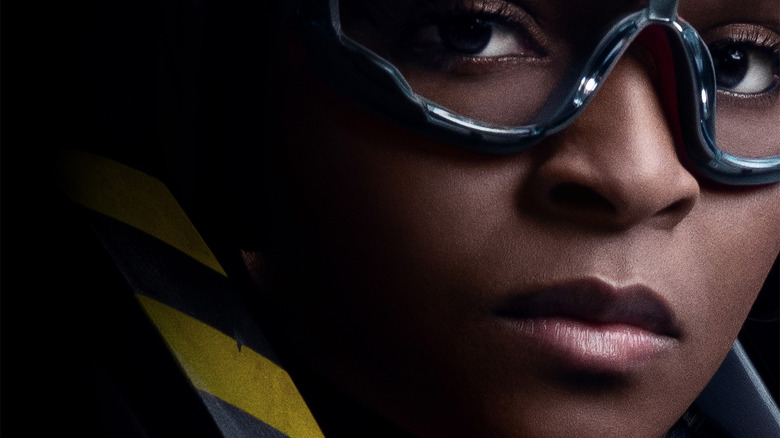 Marvel Studios
Since the Marvel Disney+ shows have started, it's begun to feel like everything has been a setup for the next offering. That's not to say that I haven't enjoyed the shows. It's just that the final episode seems like it's all about "look at the next thing we have coming." That's a little different than a cliffhanger. "WandaVision" was wonderful until the last episode, which not only let Wanda off for hijacking the minds of an entire town, but it was very much an advertisement for the "Doctor Strange" movie. We've come to expect, at the very least, a mid- or after-credits scene that sets up a whole new thing in the films as well. 
It's not always bad, but sometimes I would just like to see a story that has a beginning, a middle, and an end. I know things are moving forward. I know the upcoming slate like the rest of us do. I know that movies are a business. I just want to let a story wrap up without feeling like I'm being sold on something else.
"Black Panther: Wakanda Forever" manages it beautifully. We meet new characters, but they are important to the story we're watching now. Of course, we'll see Namor again. Of course, Riri has a show coming. Still, they're an important part of this story, not tacked on to sell something else. 
A beautiful tribute to Chadwick Boseman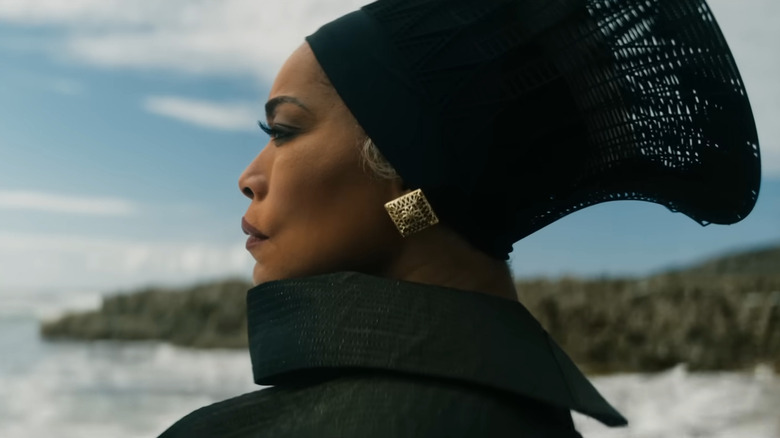 Marvel Studios
"Black Panther: Wakanda Forever" follows Shuri and the rest of Wakanda in their grief. It tracks an emotional journey set against a war where both sides have a point. It shows difficult decisions and how a country is dealing with a world that wants to strip it of resources, but all of it comes back to grief. If it felt like a setup for "Ironheart," it would have taken so much away from it. It would have been disrespectful to our collective grief over the passing of Chadwick Boseman. 
The addition of new characters felt natural. Riri's involvement with Shuri makes complete sense. To be honest, the fact that it didn't feel like that allowed me to enjoy Dominique Thorne's performance rather than rolling my eyes at the blatant marketing. Audiences are savvy now in a way they weren't before. We read about actor contracts. We know when someone is leaving or joining a franchise. Things are spoiled for us on social media. Most importantly, we know when we're being marketed to. 
Ironically, meeting Riri this way made me more excited than I already was for "Ironheart." (Maybe they found a better way to market to us — with a good story!) I hope it's a trend that continues. We know what's coming. We're already going to watch. You can just let each story be its own thing. We'll show up for the rest. 
"Black Panther: Wakanda Forever" is in theaters now.