Why Black Panther: Wakanda Forever Doesn't Have An End-Credits Scene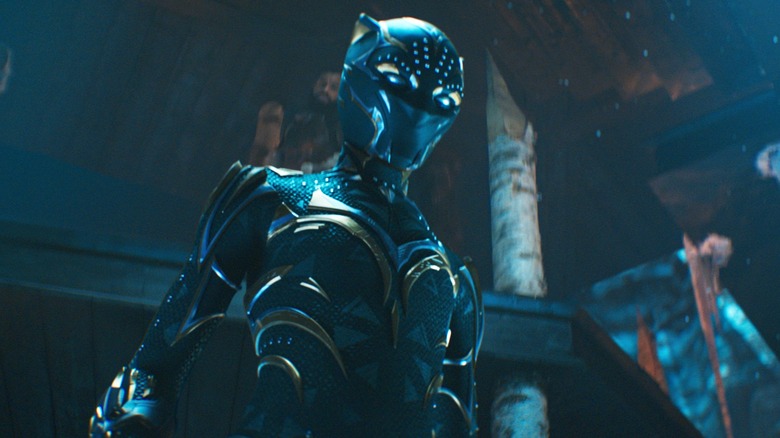 Marvel Studios
Going into "Black Panther: Wakanda Forever" carries with it a lot of emotions. There's an air of finality. Grief and all of its complications is a predominant theme going into this latest chapter. Not since "Avengers: Endgame" has a Marvel Cinematic Universe film arrived with such a feeling of heaviness going in.
The circumstances are different between the two films. "Avengers: Endgame" was the conclusion of 11 years of buildup culminating in one epic showdown. "Black Panther: Wakanda Forever" bears the weight of honoring and mourning the loss of Chadwick Boseman. Maintaining the balance between honoring the loss of an actor who defined a character for millions while also pushing the MCU forward in its plot trajectory is no easy feat, and certain adjustments and changes needed to be made to honor both asks.
One change that will be most noticeable for fans while watching "Black Panther: Wakanda Forever" is the lack of a end-credits scene. There is a mid-credits scene, so fans will still get something extra for sticking around through the initial credits sequence. Of course, it is good practice to just stay through the credits anyway, to acknowledge everyone's hard work behind the scenes.
But for "Wakanda Forever," director Ryan Coogler and producer Nate Moore decided to forego the traditional MCU end-credits scene. It's not the first time in recent memory that the pattern of two bonus scenes in the credits has been broken; "Avengers: Infinity War" had no mid-credits scene, and "Avengers: Endgame" had no post-credits scenes at all. So, why does "Wakanda Forever" skip the end-credits tag?
'A little disingenuous'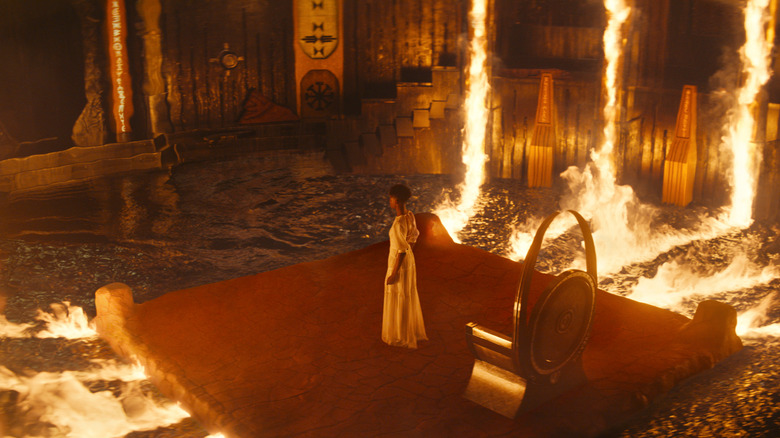 Marvel Studios
In an interview with Nate Moore for ComicBook.com's Phase Zero podcast, the topic of conversation turned the mid-credits scene and the lack of an end-credits scene. Usually, the inclusion of an end-credits scene in an MCU project is meant to introduce the next step in the current phase. "Not this time," Moore said. It all came down to the different feeling of "Black Panther: Wakanda Forever." The producer explained:
"Obviously, the way that this movie is a bit different, and the tone of this movie is a bit different, and it felt especially, once people see the film, we felt the ending was kind of poetic. To then go back and say, 'Hey there's a tag at the end credits' felt a little disingenuous tonally from what we were doing. Much like 'Endgame' didn't have a tag, this didn't feel like a movie that needed it."
Given that "Black Panther: Wakanda Forever" focuses on the aftermath of T'Challa's death, and those closest to them processing the grief and loss of Wakanda's ruler, it makes complete sense that Coogler and Moore would choose to forego a end-credits scene. Grappling with these heavy emotions both onscreen and offscreen with the film's audience could be undercut by a segue into a future movie, which would be dissected across the internet instead of audiences taking away important themes from the movie itself. Thankfully, we'll be given the option to sit with ourselves and process everything in the moment. 
"Black Panther: Wakanda Forever" arrives in theaters on November 11, 2022.