The Daily Stream: Documentary Now! Is The Pinnacle Of Parody Filmmaking
IFC
Welcome to The Daily Stream, an ongoing series in which the /Film team shares what they've been watching, why it's worth checking out, and where you can stream it.
The series: "Documentary Now!"

Where you can stream it: AMC+
The pitch: A team of some of comedy's most creative minds, including Fred Armisen, John Mulaney, Bill Hader, and Seth Meyers, set out to spoof documentaries in every way possible. Armisen has described the show as the "Weird Al of documentaries," while Hader has been hesitant to call the show's send-ups of various documentaries "parodies" because they're doing so much more than a simple satire. Each episode is a self-contained mini faux-documentary, with a few two-parter exceptions, and the subject matter ranges from showbiz docs like "The Kid Stays in the Picture" to the modern Netflix hit about a cult, "Wild, Wild Country." There is a clear love for the documentaries that are being spoofed, evidenced in the amazing attention to detail from each doc. 
The comedy of "Documentary Now!" is mined from the sheer absurdity of the situations in the faux documentaries, presented with ultimate seriousness. It's a tightrope walk of tone, but the incredible menagerie of guest actors manage to pull it off with aplomb. Each episode is presented by Helen Mirren, giving background on these faux-docs as if they were completely real, and guest performers include Cate Blanchett, Alexander Skarsgård, Michael C. Hall, Harvey Guillén, and Jack Black. Even if you don't know anything about the documentary being riffed on, the episodes are a whole lot of fun.
Why it's essential viewing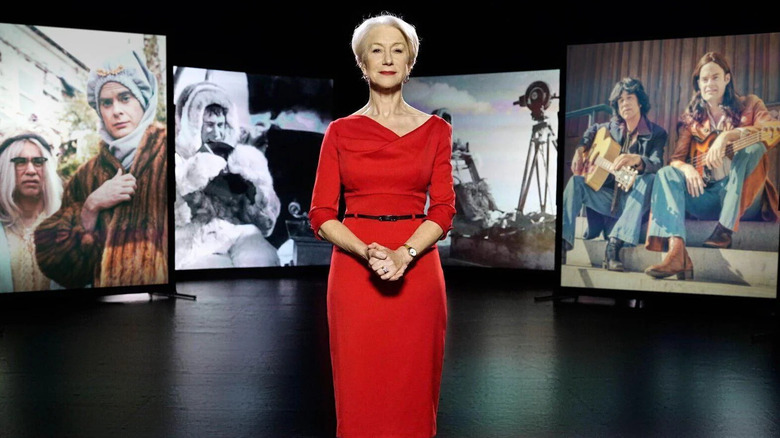 IFC
There is genius in the absurdity of "Documentary Now!", though it's not the kind of comedy that's easily described. Knowledge of the documentaries they're spoofing can mean some extra giggles for viewers, but it's not necessary because the intense dedication to re-creating the docs tells you everything you need to know. I've never seen "Grey Gardens," the 1975 documentary that's the inspiration for the first episode of "Documentary Now!," "Sandy Passage," but it's easy to see what's being riffed on and why it's funny. In the episode "DRONEZ: The Hunt for El Chingon," they roast VICE media documentaries, which frequently send young trust fund hipsters into incredibly dangerous areas that even experienced journalists would fear to tread. Whether you've never seen a VICE documentary or you've spent hours staring at random white guys with way too much confidence in deadly situations, the jokes are all hilariously on-point. 
The series is executive produced by Lorne Michaels of "Saturday Night Live" fame and is made by a bunch of "SNL" alums, but don't expect "SNL"-style humor here. This isn't the kind of thing made for a studio audience and an applause button, but it is still uproariously funny. My recommendation is to start with an episode based on a documentary you've seen, then you can dive straight into all of the wild weirdness Hader, Armisen, and co. have in store. 
Cate freaking Blanchett, folks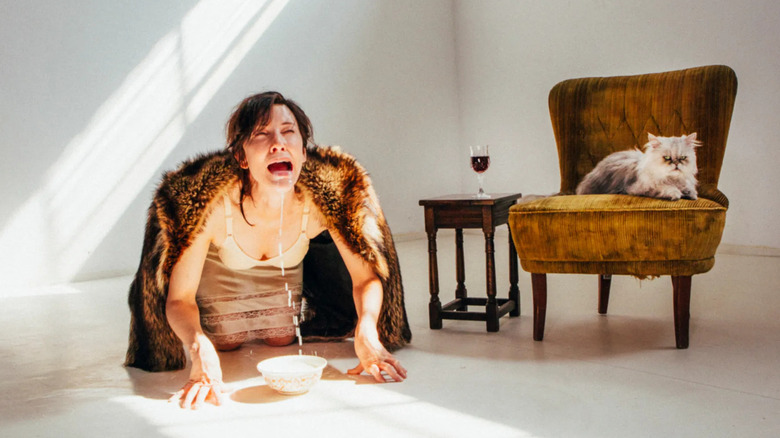 IFC
There are a number of fantastic guest stars on "Documentary Now!," but none of them understood the assignment quite like Cate Blanchett. Blanchett is currently stunning audiences with her performance as a brilliant conductor in "TÁR," but "Documentary Now!" fans got to see her first play a tortured artist in "Waiting for the Artist," which spoofed the 2012 documentary "Marina Abramovic: The Artist Is Present." In the episode, Blanchett plays a performance artist who commits to a number of embarrassing and demeaning bits in order to communicate her ideas about the human condition. The episode is hilarious because she plays it completely straight, even though her artistic endeavors grow increasingly ridiculous. Blanchett is one of the most talented actors working today, and seeing her take on such a unique character with her level of skill is must-see TV. 
By lovingly poking fun at documentary filmmaking, "Documentary Now!" also makes some creative commentary on why people make and watch documentaries at all. The nature of truth is always a mystery in documentaries, as we simply expect the documentarian to be honest and forthright. These fake docs reveal a whole lot about real ones, and in turn, about the people who watch them.