Superhero Bits: Shazam! Fury Of The Gods Wraps Production, An Angry Wolverine In Deadpool 3 & More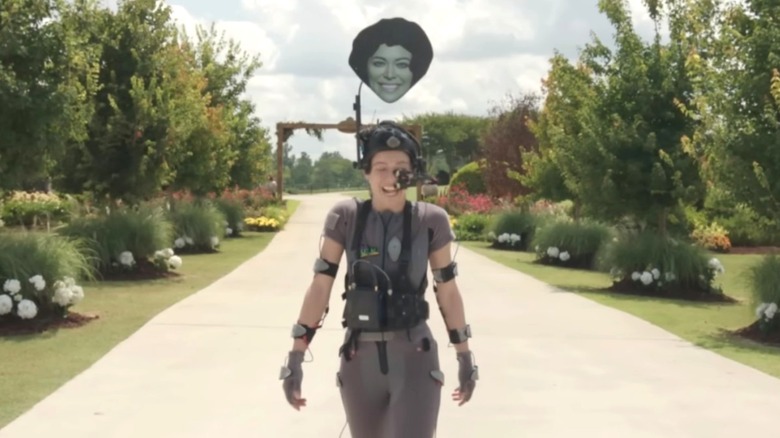 Marvel Studios
(Superhero Bits is a collection of stories, updates, and videos about anything and everything inspired by the comics of Marvel, DC, and more. For comic book movies, TV shows, merchandise, events, and whatever catches our eye, this is the place to find anything that falls through the cracks.)
In this edition of Superhero Bits:
"Shazam! Fury of the Gods" is officially in the can.
Marvel is making more big video games.
Hugh Jackman promises an angry Wolverine in "Deadpool 3."
Keke Palmer proves she should be the new Rogue.
Watch the Marvel's Midnight Suns prequel short, Salem Sisters
In the lead up to "Marvel's Midnight Suns" video game this December, Marvel has decided to release a series of animated shorts to help fill in some backstory for the characters. In this case, we are going to "Travel back in time to the late 1600s to learn the Hunter's tragic origin story, where a moment of weakness damned the entire world." This is just the first of five shorts, so be on the lookout for the others in the coming weeks.
X-Men: The Animated Series turns 30
30 years ago today, one of the most important Marvel projects of the '90s debuted in the form of "X-Men: The Animated Series." The show was incredibly successful and helped pave the way for the live-action movies that would ultimately be part of the first big wave of this century's superhero movie boom we've been living in for more than two decades. The above video provides a little overview of the show, but more than anything, it's just a good excuse to get that theme song stuck in your head again. The good news is, we have the revival, "X-Men '97," to look forward to in the not-too-distant future on Disney+.
Marvel and EA have partnered for at least 3 video games
It's felt like Marvel has been really capitalizing on video games as of late. That's going to be even more evident in the future, as Marvel and EA have announced a partnership for a series of action/adventure games beginning with the recently announced "Iron Man" game. But that will be the first of at least three games between the companies, meaning they've got a lot more in store. Jay Ong, Executive Vice President at Marvel Games, had this to say about it:
"At Marvel, we strive to find best-in-class teams who can take our characters on heroic journeys in ways they haven't before and collaborating with Electronic Arts will help us achieve that. We pride ourselves on being enthusiastic creative collaborators with developers so they have the freedom to create something deeply unique and truly remarkable. The team at Motive is getting started on that with their Iron Man video game and we can't wait for players to learn more in the far future."
So, what will these other games be? It's a good question, and one for another time, as everything else is being kept under wraps for the time being.
What If...? was originally meant to look quite different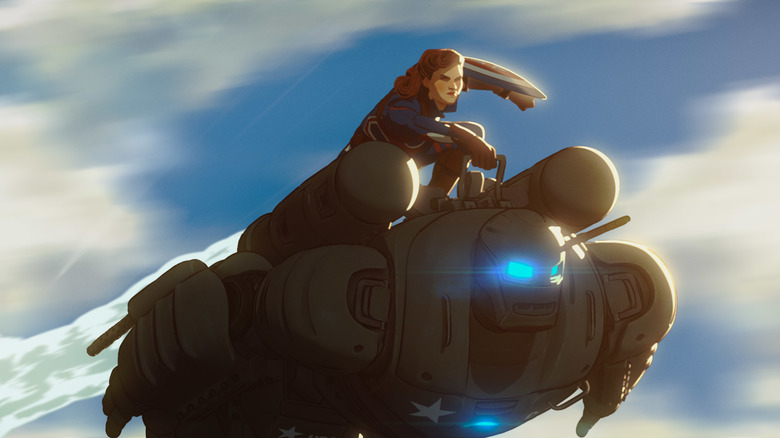 Disney+
"What If...?" helped give Marvel Studios a foothold in animation, and the show has a pretty distinctive visual style. But it turns out the show would have looked quite a bit different had the original plan stuck. As reported by Laughing Place, series director Bryan Andrews discussed the series at the LightBox Expo in Pasadena, California. The outlet revealed the following:
Plans to give each episode of the series its own distinct style were scrapped due to budget constraints, so Bryan looked to one of his sources of artistic inspiration –- J.C. Leyendecker, a predecessor of Norman Rockwell at The Saturday Evening Post. It turned out that Ryan Meinerding, head of visual development for Marvel Studios, was also a big Leyendecker fan, and with a style to emulate in mind, the series moved further into development. For the sake of both time and budget, the visual language of the series also took some cues from film noir, with dimly lit sets to ease the burden on background artists and set designers.
Who knows? Maybe we'll get to see a bit of a style departure in "What If...?" season 2 or 3.
Keke Palmer absolutely stuns as Rogue for Halloween
"Nope" star Keke Palmer has been a fan-favorite online to take over the role of Rogue, whenever that character inevitably enters the MCU in an "X-Men" reboot. Well, Palmer decided to give fans a taste of what they want, dressing up as the mutant for Halloween. Needless to say, she absolutely crushed it. Is this an unofficial audition? Who's to say? But this is proof that Palmer could absolutely pull it off.
David F. Sandberg reveals Shazam! Fury of the Gods is finished
That's a wrap! David F. Sandberg has been hard at work on "Shazam! Fury of the Gods" for some time now. And all of that hard work has finally paid off, as the director has revealed that the sequel to "Shazam!" is officially in the can. With the movie set to release several months from now in March 2023, Sandberg shared the above image from the editing bay to confirm that the movie is done and awaiting release. Meanwhile, Sandberg will get a much-needed break before the press tour starts.
Hugh Jackman promises a grumpy Wolverine in Deadpool 3
Not much has been revealed about "Deadpool 3" up to this point but, rather importantly, we know Hugh Jackman is coming back as Wolverine. That alone is enough to put a lot of meat in seats. But speaking with the AP recently, Jackman shed some light on what version of the fan-favorite mutant we're going to see. Get ready for a grumpy, angry Wolverine, folks. That could take many forms and play out in many ways, especially in contrast to Ryan Reynolds as Deadpool. We'll see how it all comes together on November 8, 2024.
See how the visual effects for She-Hulk: Attorney at Law came to life
Lastly, "She-Hulk: Attorney at Law" is in the books – that is, unless a second season eventually gets the green light. For now, those who are curious can have a look at the above video, in which the visual effects team behind the show break down what it took to bring She-Hulk to life. Tatiana Maslany was a big part of the equation, but it took a small army of artists to turn her performance into the superhero the show is centered on. Check it out for yourself above.