Henry Cavill Thinks It's 'Wise' That Warhammer 40K Has Held Off On A Leap To Live-Action Movies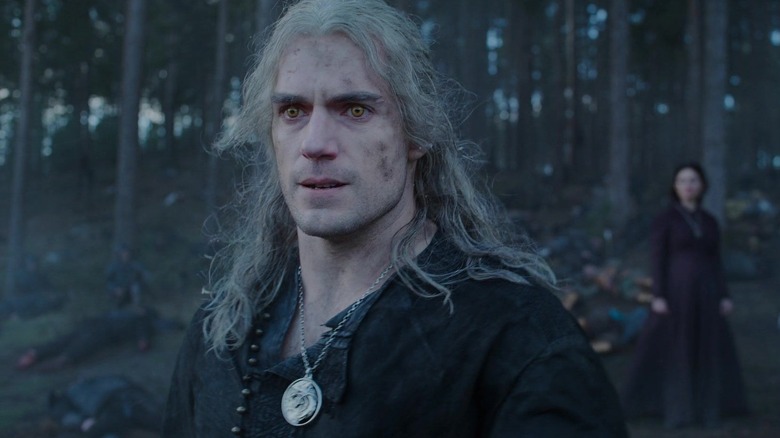 Netflix
It was never a secret before, but the past few years have made it abundantly clear that, for many film production studios, investment returns take a strong priority over the art itself. Just look at Warner Bros. canceling around $2 billion worth of movies and shows in what is reportedly a tax-saving move, or VFX artists' complaints about Marvel's low pay and excessive demands (never mind the fact high-profile Marvel shows like "Wandavision" and "She-Hulk" are extremely VFX heavy — if someone is a crucial part of your project's success, why are they working 64+ hour weeks?). At the end of the day, everything's about maximizing the bottom line.
Video game and board game adaptations have been growing in popularity over the past few years too, though most of the big titles have been tied to major franchises. As a former Pokémon-obsessed kid, I have no shame in admitting that I loved "Detective Pikachu," but between that, "Sonic the Movie," more "Dungeons and Dragons" films on the horizon, and the upcoming "The Super Mario Bros. Movie," it's hard not to feel like big-budget game adaptations are using near-ubiquitous nostalgia as a major selling point.
At the same time, when you are a fan of something, it can really be exciting to think about possibilities for future big-screen adaptations — even if that excitement is accompanied by a fierce hope that the crew can do the source material justice. Perhaps it's no surprise that self-professed nerd Henry Cavill feels the same way about Warhammer 40,000 (stars, they're just like us!). While the actor recently told Empire that he'd love to work on a Warhammer 40,000 film, he was just as quick to express gratitude that the franchise hasn't hastily rushed into any live-action movie projects.
'It needs to be handled perfectly'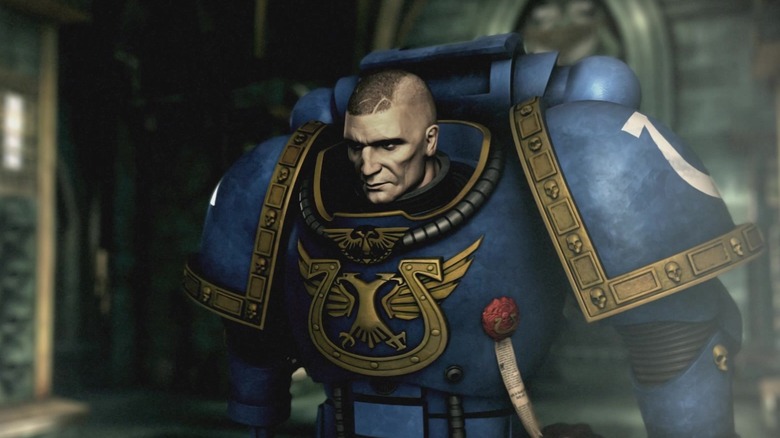 Anchor Bay Entertainment
Even though he might be relatively new to the actual gameplay, Cavill has long been a fan of Warhammer 40,000. He only began painting figures during the pandemic, but according to an Instagram post, he's admired the Warhammer 40,000 books (and the lore they set up) for a long time, going so far as to call them some of his "most enthusiastic reads." Cavill even visited the UK headquarters of Games World, Warhammer 40,000's parent company, earlier this year — and looked like a kid in the candy shop the whole time.
Given his deep love for the universe, it's only natural that the actor would be interested in an adaptation. Still, based on his conversation with Empire, Cavill doesn't think that the project should be rushed, either. After all, patience is a virtue; good things take time:
"I think because Games Workshop have been very protective of their IP, and that's a great decision, and very wise. There haven't been just loads of TV shows and movies all done poorly. It needs to be handled perfectly. It needs to be handled to a 'Lord Of The Rings' level. And if it's not, I'll be massively disappointed."
Whenever Warhammer 40,000 does decide to create a live-action movie, they'll have plenty of material to work with. Black Library, a publishing imprint dedicated to Warhammer texts, currently lists 460 Warhammer 40,000 novels in its collection. A future live-action movie wouldn't be the game's first adaptation, either: the project would join the likes of "Ultramarines: A Warhammer 40,000 Movie," an animated direct-to-DVD movie, and an upcoming live-action Warhammer 40,000 TV show.