Melissa Villaseñor Reveals Why She Left Saturday Night Live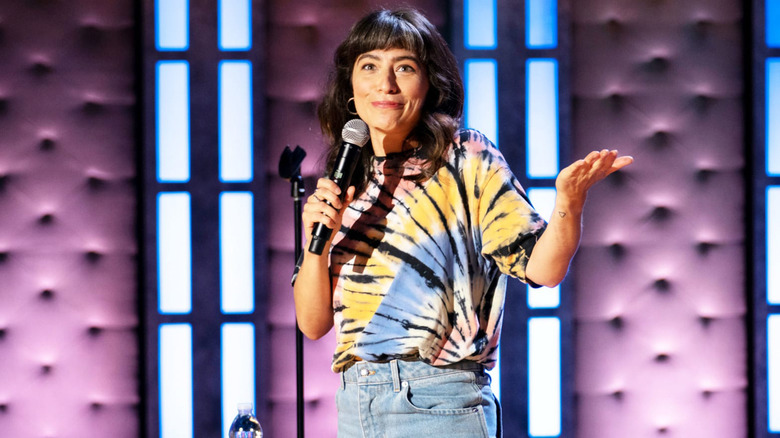 Netflix
The traditional hiatus between seasons of "Saturday Night Live" is usually when announcements of cast member retirements take place, but the break between season 47 and season 48 saw a mass exodus, with Kate McKinnon, Aidy Bryant, Kyle Mooney, Pete Davidson, Chris Redd, Aristotle Athari, Alex Moffat, and Melissa Villaseñor all announcing their departure. The latter had been a part of the show for six seasons and seemed to finally be finding her place on the prolific sketch series, and many believed she would be heading toward a star-player role in the wake of McKinnon and co's absence. When Villaseñor was announced to be leaving, the rumor mill immediately began circulating, with many implying there was something nefarious going on behind the scenes at 30 Rockefeller Plaza to inspire so many exits.
However, in the most recent episode of the Daily Beast podcast "The Last Laugh" with Matt Wilstein, Melissa Villaseñor joined to talk about her comedy career, her book, "Whoops ...I'm Awesome," and to set the record straight on why she decided to say goodbye to "Saturday Night Live." Villaseñor had an unconventional journey to "SNL," having skyrocketed into public consciousness after auditioning for "America's Got Talent" as a comedian and impressionist. Villaseñor was one of the first "SNL" cast members to get on Lorne Michaels' radar as a viral sensation, a status she shares with much of the new season 48 cast. "SNL" was a dream come true for Villaseñor, so why did she leave? Well, as she tells it, it all came down to prioritizing her mental health and setting necessary boundaries for her sanity.
Leaving SNL was Villaseñor's decision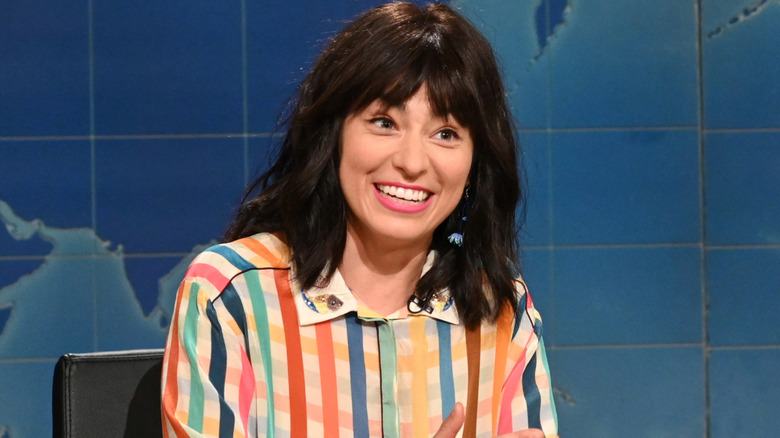 NBC
Villaseñor confirmed that the decision to leave "SNL" was her own, and spent the majority of her summer contemplating whether or not she wanted to pull the plug. "At the end of the day, it was about my mental health," she said. Villaseñor shared that she had experienced multiple panic attacks the previous season, which she saw as a sign that she needed to make some serious changes. "I was struggling, and I always felt like I was on the edge of a cliff every week," she said. "I was like, 'I don't want to do that to myself anymore." Working on "SNL" is one of the bucket-list goals of most comedians, but the live sketch show is an extremely high-pressure work environment. "I get nervous, like, 'Where do I fit? What am I supposed to do?'" she said.
As a performer, Villaseñor was a bit of a swiss-army-woman, popping up in a multitude of sketches because her versatile abilities made her one of the most utilized performers on the show. She was working non-stop on the show, and it sounds like she was on the verge of burning out. "There was just something telling me I could part ways," she said. "It was super hard, because I love Lorne [Michaels], and I'm so grateful to all of them for having me." Villaseñor ended by acknowledging that "SNL" was everything she dreamed of as a kid, and that she will "carry that forever in my heart that I got to experience that in my life."