Girls5eva Is Moving From Peacock To Netflix For Its Third Season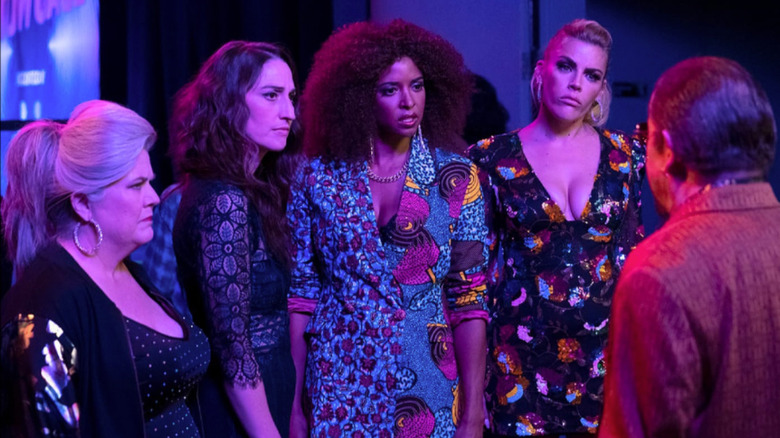 Peacock
Here's a piece of news many likely weren't expecting. "Girls5eva," the musical comedy produced by Tina Fey, is switching labels from Peacock to Netflix for its upcoming third season. The first two seasons of the show, which centers around an aging girl group and their attempts to regain an audience, will also be available to stream on Netflix.
"We are thrilled to announce that our reunited girl group will be re-reunited at Netflix," wrote the creative team of Fey, showrunner Meredith Scardino, and producers Jeff Richmond and Robert Carlock in a statement. "We cannot wait to introduce Dawn (Sara Bareilles), Wickie (Renée Elise Goldsberry), Summer (Busy Philipps), and Gloria (Paula Pell) to the global Netflix audience. Well, not fully introduce, if you look closely, Girls5eva can be seen in the background of the Woodstock '99 documentary setting a porta potty on fire."
That last part may not be entirely true, but the rest of that statement certainly is. It is not clear when the third season will begin production or when the first two seasons will hit Netflix. However, there's a chance that this one-hit-wonder girl group will find the success they deserve on a much larger global platform.
Wait, so what's happening with Peacock?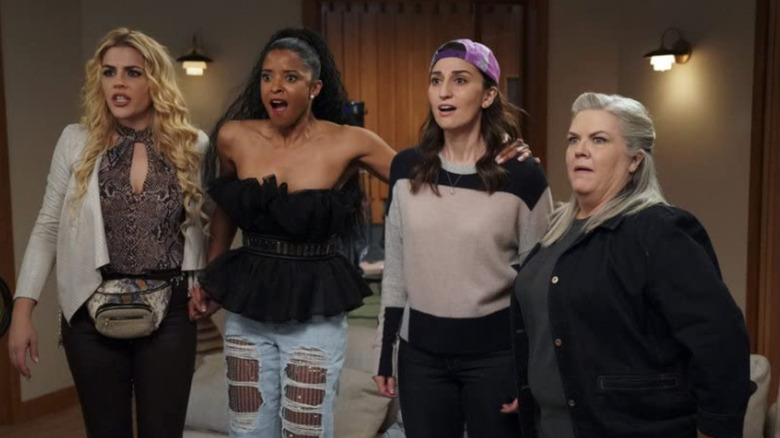 Peacock
The news of the "Girls5eva" move might be surprising, but not entirely unexpected. Despite the show garnering critical acclaim and even an Emmy nomination for its pilot, the reach of Peacock is extremely slim — it is only available in the United States and a handful of U.S. territories, including Puerto Rico.
It also doesn't have nearly the amount of paid subscribers that other streaming services have. According to NBCUniversal CEO Jeff Shell, there are currently around 15 million subscribers who pay for the service (via Variety). This is a far cry from the more than 73 million domestic subscribers for Netflix (via Statista). The fact of the matter is that Netflix is simply more popular, if not the most popular streaming service both in the United States and the world at large and Peacock will likely never be able to compete.
However, it does have something that Netflix is unable to provide — live television, and specifically, live sports. According to Cord Cutter News' report of Nielsen data, Peacock obtained record-high viewership in February 2022 due to Super Bowl LVI and the Olympics. The service also regularly streams both American and international football, NASCAR, golf, and even WWE. While this is just speculation, it is possible that Peacock decided to move "Girls5eva" to Netflix to better take advantage of its booming sports demographic.
"Girls5eva" is still currently available to stream on Peacock.