Hugh Jackman Actually Approached Ryan Reynolds About Returning As Wolverine In Deadpool 3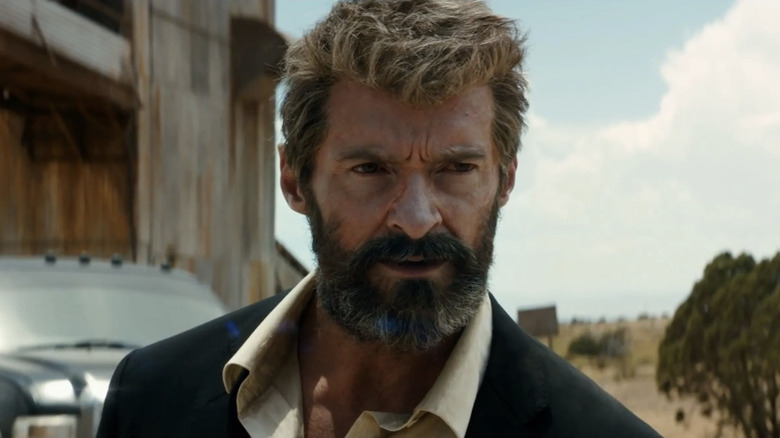 20th Century Studios
On an uneventful Tuesday afternoon, Ryan Reynolds shocked Marvel fans all over the world when he tweeted a video announcing Hugh Jackman's return as Wolverine in the upcoming "Deadpool 3." After hanging up the claws following the release of James Mangold's critically acclaimed "Logan," it seemed unlikely that Jackman would ever portray the mutant again. So when the announcement arrived, fans obviously met it with a mixed response. Some believed that Jackman's performance in "Logan" provided a powerful and impactful ending for the mutant, showing that comic book movies can have closure and not need to recycle their characters and stories endlessly. However, some also believe that the presume chemistry between Jackman and Reynolds, based their real-life friendship, was too good to pass on a Wolverine and Deadpool crossover.
Unsurprisingly, Hugh Jackman himself is one such advocate for the potential of the duo. While the video announcement made it seem as if Reynolds was pressuring Jackman into putting on the claws again, a new interview revealed that it was Hugh Jackman who actually approached Reynolds regarding his return as the Wolverine. Moreover, it was Jackman's enjoyment of Reynolds' "Deadpool" films that inspired the actor to step into the role one more time, as the stark contrast between the two characters will likely lead to some entertaining and hilarious dynamics between the two.
'It's been brewing for a long time'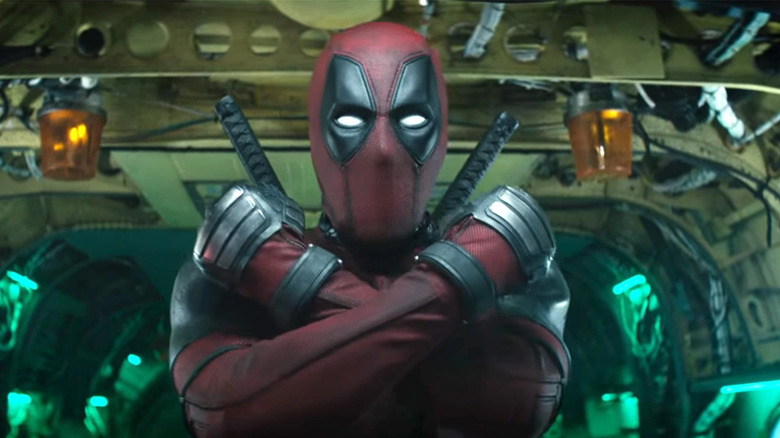 20th Century Studios
In a profile of Hugh Jackman in Variety, the actor opened up about his decision to return to the character of Wolverine. Leading up to the release of "Logan," Jackman had been vocal that the film would be his last time as the character. However, the idea of teaming up with Reynolds as Deadpool was in the back of his head ever since he first saw the film in 2016:
"I went to a screening of 'Deadpool.' I was 20 minutes in, and I was like, 'Ah, damn it!' All I kept seeing in my head was '48 Hours' with Nick Nolte and Eddie Murphy. So it's been brewing for a long time. It just took me longer to get here."
"Deadpool" had been released the year before "Logan" came out, and it was a film that almost didn't happen, were it not for a serendipitous test footage leak. Before the leak that would get "Deadpool" greenlit, it was a long path to Reynolds getting his iteration of the character right. The timing made it seem like the team-up was never meant to be, because by the time Reynolds could finally do the character justice, Wolverine was already in the ground. However, that didn't stop Reynolds from incessantly proposing the idea of a Deadpool film with Wolverine, as Jackman says in the same interview that the "Deadpool" actor would be pleading with him "on the daily."
The big decision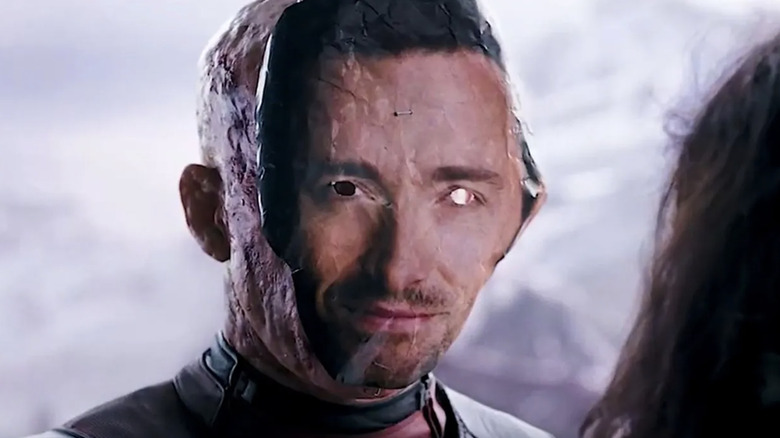 20th Century Studios
Eventually, Jackman would come around to the idea of returning for a "Deadpool" film. While Reynolds was the one who had been trying to convince Jackman that he should do it, it wasn't until August 2022 that Jackman decided he would call Reynolds to let him know that he would play Wolverine once again. Jackman described Reynolds' reaction to the call, as the timing couldn't have been more uncanny:
"I think, actually, he'd given up. I think it was a big shock to him. There was a massive pause, and then he said, 'I can't believe the timing of this.'"
According to the Variety piece, Reynolds was about to meet with Kevin Feige, the man in charge at Marvel Studios. The story after that is very-recent history, as the Twitter video announcing the return would make waves throughout social media. In the same piece, Reynolds was asked about the project, and it's apparent he was very excited about the opportunity to have Wolverine and Deadpool star in an MCU movie together:
"Oh my God, I'm thrilled. It's like old home week. To be on set with one of my closest friends every day is a dream come true. But to do it with these two iconic characters side by side, that's beyond our wildest dreams."
Whether or not "Deadpool 3" will justify bringing Hugh Jackman back after his retirement following "Logan" remains to be seen. However, you have to love the admiration and respect the two actors clearly have for each other.