Ryan Reynolds Explains How The Deadpool Movie Finally Got Greenlit [Updated With Cast Shortlist]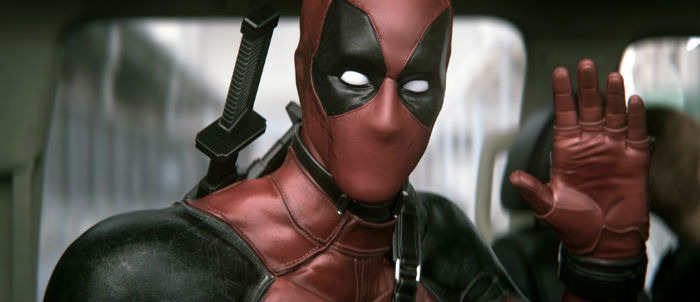 Talk of a Deadpool movie has been around since before the turn of the decade. In 2009, rumors began to circulate that writers Rhett Reese and Paul Wernick were going to pen a script for the film. They did, and the character even appeared on screen that year in X-Men Origins: Wolverine. But for years after that, very little happened with the movie. Director Tim Miller was hired, we heard rumblings here and there, but it felt dead. It got to a point where Reese and Wernick were openly hinting to people that they should read the script, which had leaked online.
Then, almost out of the blue, the Deadpool movie got a greenlight and a February 12, 2016 release date. What was the change? Was it a tamer rating? A lower budget? Maybe, but star Ryan Reynolds says the main reason is fan reaction to the leaked test footage. Read more about the Deadpool movie below.
Update: There's now a list of women who are testing for a key role in the film; we've got that below along with Reynolds' comments.
If you don't remember, in the summer of 2014, a short clip of Reynolds as Deadpool leaked online. It featured him popping around to some No Doubt music, killing a bunch of guys and directly addressing the camera throughout. The footage ended with a shout out to Tom Rothmans, who was head of Fox when the footage was created. (Rothman has since moved on.)
The creator of the character, Rob Liefeld, confirmed this footage was legit as Fox scrambled to take it down. After all, this was a test made specifically for internal purposes. But something happened. Fans loved it. And that's where a new interview Reynolds did with Yahoo Movies picks up:
Comic-book fans wanted a Deadpool spinoff for years, but it seemed like it was a dead proposition. How did the project suddenly get on the fast track to production?
Leaked test footage. Exclusively the leaked test footage, 100 percent.
Who leaked it?
I would have, if I had known it would have caused that! Honestly, we all thought Tim Miller, the director, had leaked it. But I have since investigated that enough, in quiet moments when he was beyond the point of being penalized by anybody, and he said that he really didn't do it. The initial [leak] came from Fox they think — someone recorded the footage on their iPhone and then released it. And then once that happened, somebody hacked into Blur Studios and got the original footage in high-res and put it online.
So when you saw it online were you nervous? Excited?
I was excited, because you can look back at an email chain from all of us, the core group involved in Deadpool, saying "We should leak this, f—-," like three years ago. Saying, "Hey, if this thing is going to stagnate, one of us should just say 'Whoops, I slipped it online by accident.'" And nobody seemed to want to nut up and do that, myself included. Someone did it for us, years later, when we all completely assumed it was dead in the water.
Now, we get to make the movie. We don't get to make it with the budget of most superhero movies, but we get to make it the way we want to make it, so that's even more exciting than having a catered lunch.
It's pretty funny that Reynolds doesn't know how the footage leaked yet admits it was the footage that got the movie a greenlight. It's hard to deny the claim. The footage leaked in August and in September the movie was a go.
Now, Deadpool, directed by Tim Miller, written by Rhett Reese and Paul Wernick, starring Ryan Reynolds will be in theaters a year from now.
Update: Deadline reports that four women, and possibly five in the long run, are testing for the lead female role in Deadpool. They are Morena Baccarin, of Homeland and V; Taylor Schilling, of Orange is the New Black and Sundance debut The Overnight; Crystal Reed of Teen Wolf and Crush; and Rebecca Rittenhouse, from The Red Band Society.