The Best TV Shows & Movies Coming To Prime Video In November 2022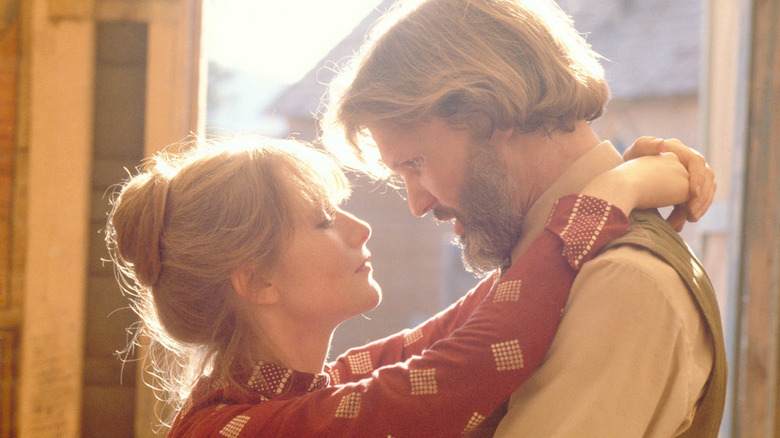 Paramount Pictures
The selection of media available on Prime Video might be a bit overwhelming at first, and it is probably no surprise that it has one of the largest streaming libraries online. This size means that a lot of movies and television shows heading to the platform end up slipping under the radar. In this current age of streaming dominance and potential overabundance, finding something truly great can feel nearly impossible.
Thankfully, that's why you have us here at /Film to help you navigate this digital landscape, especially Prime Video's sometimes confusing user interface. It may not even be Halloween yet, but if you're looking to be in the Christmas spirit, Prime's got you covered with movies like "Scrooged" and "Arthur Christmas." If you're looking for some fashion inspiration, Rihanna will hold her fourth "Savage X Fenty" fashion show on the streamer. No matter what type of mood you're in, Prime Video will have something for you to watch in November, so check out some of our recommendations and the entire list below.
Coffy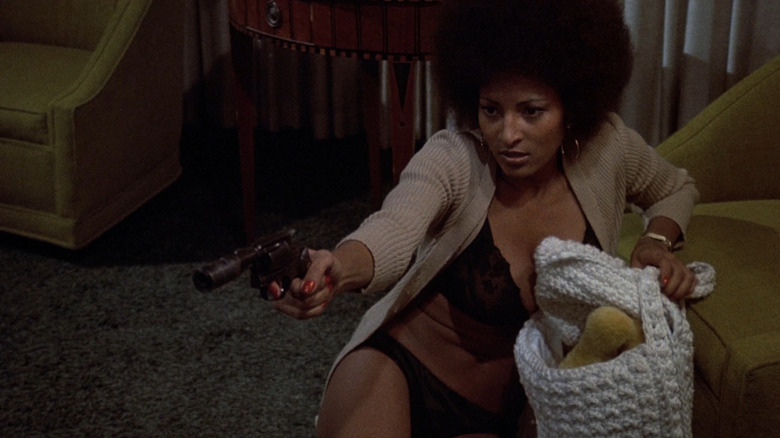 American International Pictures
Two words: Pam Grier. Anyone who is interested in genre or exploitation cinema should know her name, and if you somehow don't, then this film is the perfect introduction. This 1973 film helped put both the cult favorite actress and the blaxploitation subgenre on the map. If you think its poster is exaggerating, think again; the titular heroine really is the baddest one-chick-hit-squad in cinema!
Flower Child Coffin, also known as Coffy (Grier), is a nurse struggling with the knowledge that her unseen sister has become addicted to drugs. Fueled by rage at the lack of action made against dealers in the city, she decides to take matters into her own hands by hunting down the men who got her sister hooked. This involves infiltrating a ring of women forced into sex work, shooting her backstabbing boyfriend, and getting her vengeance against the sinister mob boss King George (Robert DoQui), who is just as cartoonishly evil as you'd expect.
Heaven's Gate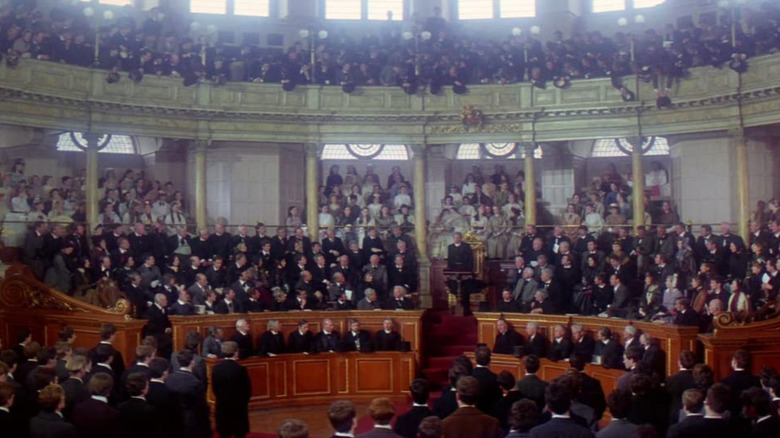 United Artists
Michael Cimino's infamous Western epic is mostly well-known for the numerous controversies and production woes that plagued it. "Controversies" is likely a bit generous considering its financial failure forced the sale of United Artists to one of its major competitors, but hey, we already did a deep dive on that industry shakeup. However, for a movie that has garnered such a negative reputation, it is actually pretty great in hindsight. A bit melodramatic, sure, but certainly not enough to garner the many "worst movie ever made" titles it has been given over the years.
The plot of "Heaven's Gate" is far too lengthy to summarize effectively, but here are the cliff notes. Over the course of 33 years, the town of Casper, Wyoming, becomes the centerpiece of a major socioeconomic conflict. The Wyoming Stock Growers Association, a group of rich cattle barons, is at odds with the poor European immigrants entering the town to start a new life. The numerous incidents and problems that arise from these tensions are chronicled through the eyes of former friends Jim Averill (Kris Kristofferson) and Billy Irvine (John Hurt), as well as short-fused Nate Champion (Christopher Walken) and Ella Watson (Isabelle Huppert in her first major American role), a saucy local bordello madam.
Jacob's Ladder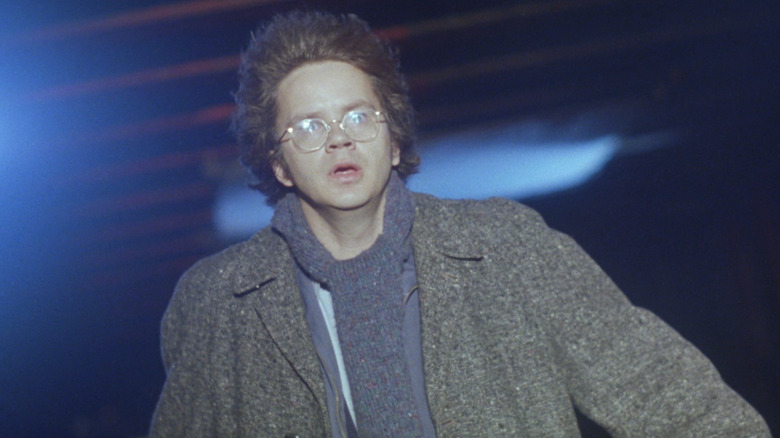 TriStar Pictures
The effects of PTSD can be difficult to convey on-screen effectively. The symptoms often vary from person to person, making a universal depiction almost impossible to write in a way that doesn't come off as hokey. Perhaps that is why it is a miracle that "Jacob's Ladder," the psychological horror film from erotic thriller maestro Adrian Lyne, is as influential as it is. Its combination of anti-war themes and horrific imagery makes it a poignant and terrifying watch.
After returning home from his service in the Vietnam War under mysterious circumstances, Jacob (Tim Robbins) finds himself struggling to adjust to civilian life. When he receives a terrifying omen accompanied by strange visions, his sense of reality begins to weaken. While his girlfriend Jezzie (Elizabeth Peña) tries her best to help him, Jacob begins a descent into paranoia that may or may not end up being justified. While its infamous twist ending is probably predictable by today's standards, it is still a haunting ending to an already haunting movie.
The English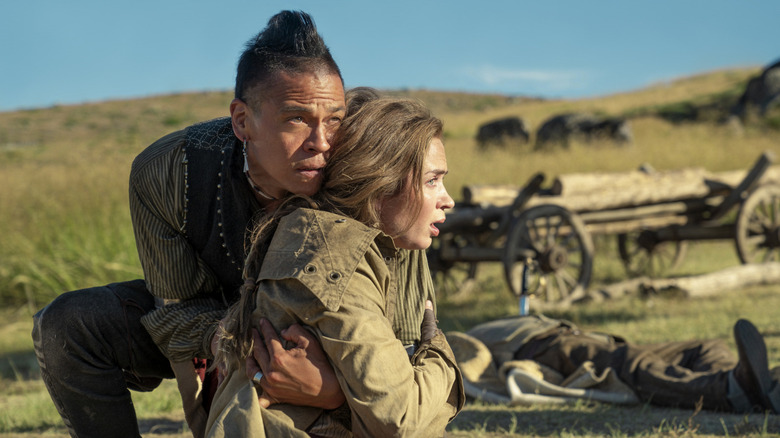 Prime Video
This BBC and Amazon Prime co-production has been in the works for a while, although the COVID-19 pandemic significantly delayed production (via Variety). However, this buzzy Western miniseries is finally about to be released, and it looks like it will be one intriguing ride. Plus, it's got Emily Blunt wielding a shotgun and dressing in 1800s fashion. That's all you really need to know.
Okay, maybe there are a few other things you need to know, specifically why she's got a shotgun in the first place. In 1890, Lady Cornelia Locke (Blunt) is seeking vengeance after the tragic death of her young son, and she believes she knows exactly who was responsible. At the same time, Pawnee ex-calvary scout Eli Whipp (Chaske Spencer) is on a mission of his own. When the two cross paths, they find that they might have a lot more in common than just a scornful attitude, and a set of mysterious murders in a newly-established mining town might provide the answers they're looking for.
Cyrano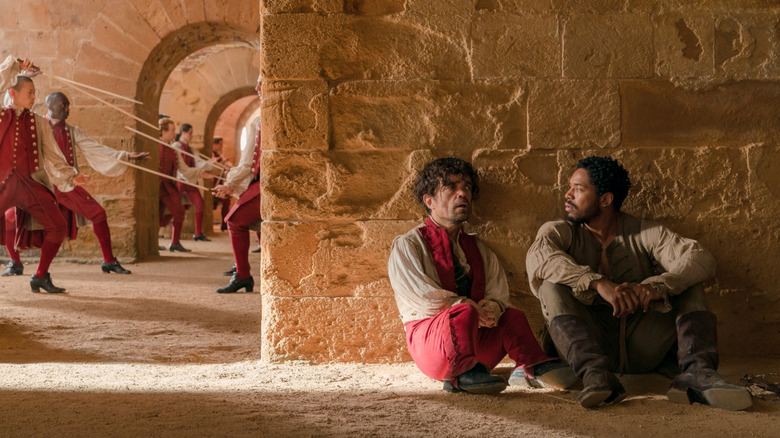 United Artists
It really isn't fair that Joe Wright's adaptation of "Cyrano de Bergerac" ended up slipping underneath the radar. Sure, it did get a few Golden Globe nominations and even one for an Oscar for its costume design, but as an actual movie, not much buzz seemed to be flying around this musical. That, my dear readers, is a crying shame! After all, as /Film's Hoai-Tran Bui said in her review of the film, it is "a throwback to maximalist Hollywood musical productions of old" that has a heartfelt performance from Peter Dinklage at its center.
And just who does Dinklage play? Well, the titular Cyrano, of course! Ostracized in society for his stature, he admires his childhood best friend Roxanne (Haley Bennett) from afar as she tries and navigates Sicilian society. When he meets soldier Christian (Kelvin Harrison Jr.), who is in love with Roxanne but has difficulty expressing his feelings, he begins sending love letters to Roxanne under Christian's name. However, love triangles and war put this seemingly-perfect plan in jeopardy.
Movies and TV shows coming to Prime Video in November 2022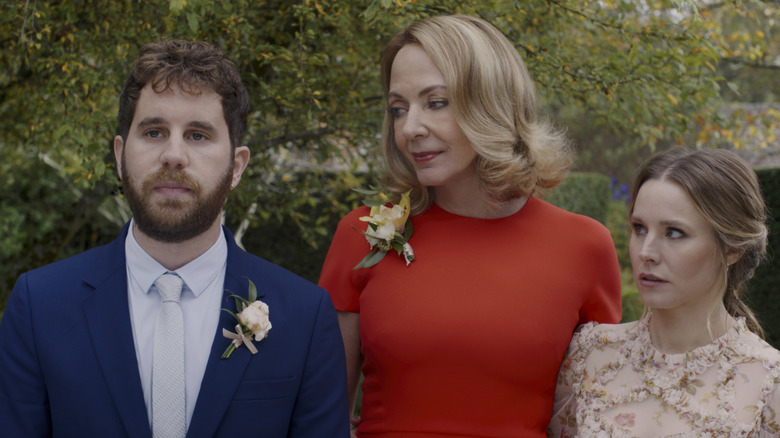 Prime Video
Available November 1:
10 Things I Hate About You (1999)

2 Days In The Valley (1996)

A Belle for Christmas (2014)

A Christmas Carol (1984)

American Gigolo (1980)

Anita (2013)

Arthur Christmas (2011)

Black Rain (1989)

Brown Sugar (2002)

Coffy (1973)

Conan O'Brien Can't Stop (2011)

Contraband (2012)

Cousins (1989)

Domestic Disturbance (2001)

Down To Earth (2001)

Face/Off (1997)

Fruitvale Station (2013)

Gunfight at the O.K. Corral (1957)

Heaven's Gate (1981)

High Fidelity (2000)

Hitman (2007)

Hitman (Uncut) (2007)

Invasion of the Body Snatchers (1956)

Jacob's Ladder (1990)

Jumping the Broom (2011)

Just Like Heaven (2005)

Just Wright (2010)

Kingdom of Heaven (2005)

Kingdom of Heaven (Directors Cut Roadshow Version) (2005)

Los simuladores (2002)

Men At Work (1990)

Miami Blues (1990)

MouseHunt (1997)

Nick of Time (1995)

Once Upon a Time in the West (1969)

Primal Fear (1996)

Prince Avalanche (2013)

Road to Perdition (2002)

Salvador (1986)

Scrooged (1988)

Sky Captain and the World of Tomorrow (2004)

Sliver (1993)

Something Wild (1986)

Soul Plane (2004)

Surviving Christmas (2004)

Tales From The Darkside: The Movie (1990)

The Barefoot Contessa (1954)

The Big Country (1958)

The Doors (1991)

The Expendables (2010)

The Expendables 2 (2012)

The Expendables 3 (2014)

The Machinist (2004)

The Madness of King George (1994)

The Manchurian Candidate (2004)

The Naked Gun 33 1/3: The Final Insult (1994)

The Pope of Greenwich Village (1984)

The Professional (1994)

The Relic (1997)

The Sum of All Fears (2002)

Things We Lost in the Fire (2007)

Thunderbolt and Lightfoot (1974)

Tooth Fairy 2 (2012)

Train (1965)

Tyler Perry's Daddy's Little Girls (2007)

Tyler Perry's Madea's Big Happy Family (2011)

War Horse (2011)

Win a Date with Tad Hamilton! (2004)
Available November 2:
Cujo (1983)

En donde estan los ladrones? (2017)
Available November 3:
The Cabin in the Woods (2012)
Available November 4:
El Presidente: The Corruption Game S2 (2022)

My Policeman (2022)
Available November 9:
Savage X Fenty Vol. 4 (2022)
Available November 10:
Autumn Beat (2022)

Warm Bodies (2013)
Available November 11:
The English (2022)

From the Top of My Lungs (2022)

La Caida / Dive (2022)

Mammals (2022)
Available November 15:
The Mindy Project S1-6 (2013)
Available November 16:
Available November 18:
Busco Novia (2021)

The People We Hate At The Wedding (2022)
Available November 22:
Available November 23:
Cyrano (2022)

Good Night Oppy (2022)
Available November 27:
Available November 29:
Angel Falls Christmas (2021)