The Best TV Shows And Movies Leaving Netflix In November 2022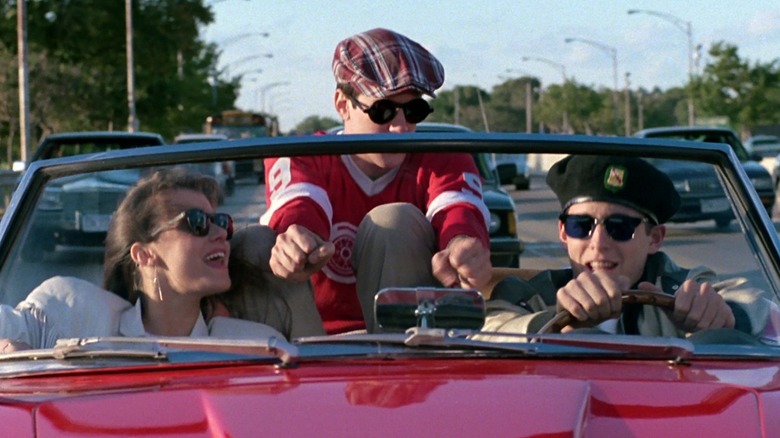 Paramount Pictures
It's that time of the month when you're about to find out which movies and television shows you've had stockpiled in your watchlist are about to expire. No worries. It happens to the best of us. We live in an era where there's way too much to watch that some will inevitably slip through the cracks. But if you were hoping to catch a few of them before they're gone or off to a different streaming service, then it's not too late!
Everything I have listed here won't be leaving Netflix until the start of November, with some leaving right as the post-Halloween period begins. An interesting thing to note is the disappearance of some Netflix Originals such as the series "The Yard," which seems to be an ongoing trend, as /Film's Erin Brady has reported.
The one, however, that caught my eye was "If Anything Happens I Love You," an animated short film about two parents grieving the death of their daughter after she was murdered in a school shooting. It's noteworthy to mention that the Netflix original is leaving because it won an Oscar for Best Original Short Film at the 93rd Annual Academy Awards.
With that, let's jump right into a few personal picks that you may want to check out prior to the end of October.
Identity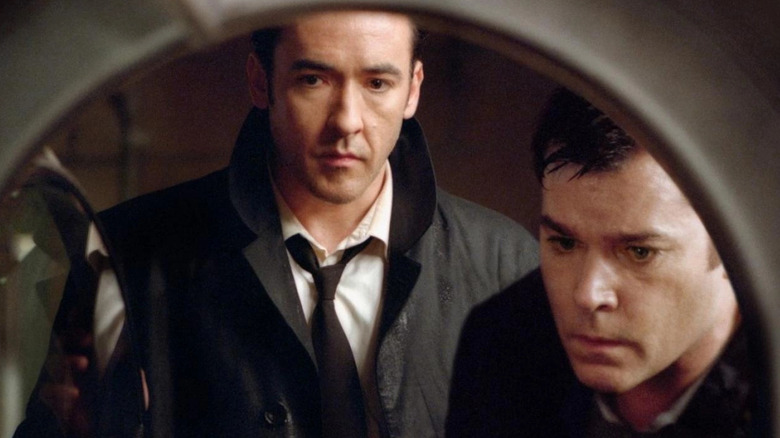 Columbia Pictures
We're starting off with "Identity" because you can almost never go wrong with a James Mangold picture.
Right after "Cop Land" and "Girl, Interrupted," he came out swinging with this mystery thriller about a group of people trapped in an isolated Nevada hotel during a terrible rainstorm. At the same time, a serial killer is waiting in his room awaiting to be transported. When people start dropping like flies, the paranoia kicks in as everyone tries to figure out who is committing the heinous act. Things get really interesting, however, when the hotel guests start to make extremely specific connections relating to one another.
"Identity" features a stacked ensemble with John Cusack, Ray Liotta, Amanda Peet, John Hawkes, Alfred Molina, Clea DuVall, John C. McGuinley, and Rebecca De Mornay. Whether you find the end result as satisfying as everything that led up to the big reveal, "Identity" is a really engaging 90 minute thrill ride that keeps you on edge the whole way through, as /Film's Anya Stanley lays out perfectly.
Last Action Hero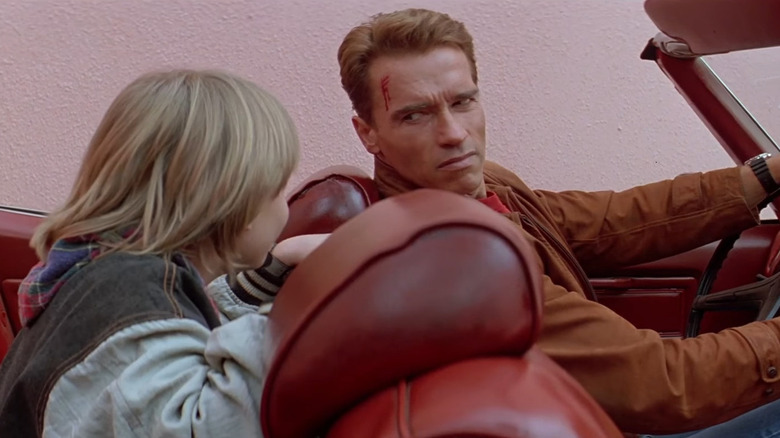 Columbia Pictures
Whether he's fighting a "Terminator" or a "Predator," Arnold Schwarzenegger has had an incredible film career. Some of his most interesting work, however, has been when he's playing against his usual brand of '80s action star machismo, such as his more dramatic turn in the zombie drama "Maggie." While maligned at the time of its release, "Last Action Hero" remains one of Schwarzenegger's most fascinating action films, as it offers an introspective look at the kind of characters he played during the height of his popularity.
We've all dreamt of entering the world of the movie we're watching, and "Last Action Hero" shows us what that could look like. An action movie-loving kid named Danny (Austin O'Brien) is suddenly transported into the new Jack Slater (Arnold Schwarzenegger) flick through the means of a magic theater ticket. Together, Danny and Slater wax off about the cliches of an action movie, and how that relates to the real world.
In case you needed more convincing, Charles Dance ("Game of Thrones") plays the slimy antagonist of Slater's flick, before causing havoc in the real world. Ian McKellen also shows up as the character of Death from Ingmar Bergman's "The Seventh Seal."
Need I say more?
Lemony Snicket's A Series of Unfortunate Events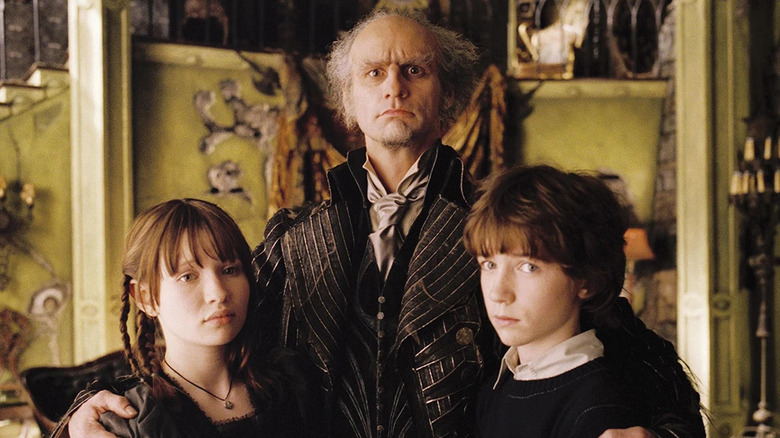 Paramount Pictures
Netflix's adaptation of "A Series of Unfortunate Events" may skew closer to the Lemony Snicket series of books about three orphaned children, but the 2004 film from director Brad Silberling is a much more memorable effort in my eyes. It essentially takes the first three books of the series ("The Bad Beginning," "The Reptile Room," and "The Wide Window"), and condenses them into a 108-minute presentation. It may not capture every detail of their respective novels, but the ensemble and production design push it over the edge.
Liam Aiken, Emily Browning, and Kara Hoffman star as the three Baudelaire children, who are constantly being hurled in harm's way. But the show-stopper, of which all of the marketing was wrapped around, was Jim Carrey as the nefarious Count Olaf, who makes it his life effort to secure their parent's fortune. "A Series of Unfortunate Events" also stars Meryl Streep, Jude Law, Timothy Spall, Catherine O'Hara, John Cleese, Billy Connolly, and even Jennifer Coolidge.
I used to watch this a bunch when I was a child, and for those that may not have seen it since then, I think you'll be surprised by how much it holds up.
Mr. Bean's Holiday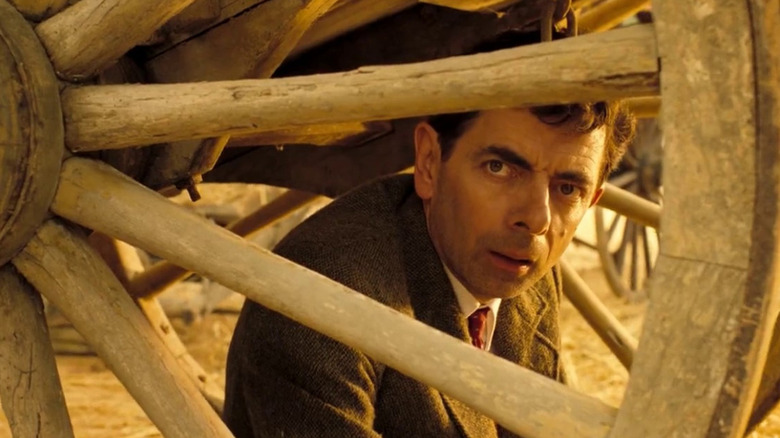 Universal Pictures
I'm going to need you to stick with me on this one.
"Mr. Bean's Holiday" is far and away from Jacques Tati's "Monsieur Hulot's Holiday," but it's still a hilarious road trip journey in its own right. I hold a soft spot for Rowan Atkinson's bumbling pantomime buffoon who keeps finding himself in all sorts of predicaments, mostly by his own sense of clumsiness. "Bean: The Movie" may be the more hilarious film of the bunch, especially with how some of its jokes regarding airport safety have changed, but this is a delightful way to spend 90 minutes with the family.
After winning a raffle giveaway, Mr. Bean is off to spend his vacation on the beach of the French Riviera in Cannes. But because he's Mr. Bean, things inevitably go awry, sending him on a wild goose chase just trying to reach his destination. Whether you find this character funny or not, Atkinson's commitment to physical comedy is an admirable feat.
For the cinephile readers, you're witness to an incredible parody of a stuffy arthouse film premiering at the Cannes Film Festival from a pretentious filmmaker named Carson Clay, who happens to be played by the one, the only Willem Dafoe. All these years later, the bit only gets funnier.
The Nightingale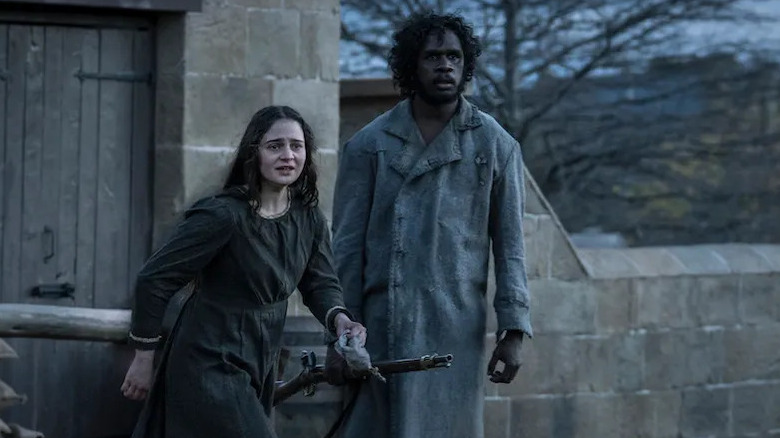 IFC Films
"The Nightingale" is not a recommendation I make lightly, but if you're able to stomach it, then director Jennifer Kent's grueling rap revenge drama proves to be an enlightening experience unlike any other. It's a completely different beast than Kent's feature directorial debut "The Babadook," but no less emotionally devastating.
In the early 19th century, an Irish woman named Clare (Aisling Franciosi) is brutally assaulted by a British Colonial officer (Sam Claflin), and left for dead. With no one willing to help her get justice, she sets out into the Tasmanian forests to exact her pound of flesh. Along her journey, she makes a friend in Billy (Baykali Ganambarr), an Aboriginal tracker who guides Clare through the wilderness.
"The Nightingale" is a movie that comes with all of the trigger warnings. Once you see it, you'll never forget it, as /Film's Chris Evangelista plainly puts it. As difficult as it can be to watch, however, the combined talents of Franciosi and Ganambarr are stunning to watch unfold. You're witness to two harrowing journeys of folks who have been horribly wronged in vastly different manners, and the ways in which they have to navigate it in a world that doesn't care about them.
Movies and TV Shows leaving Netflix in November 2022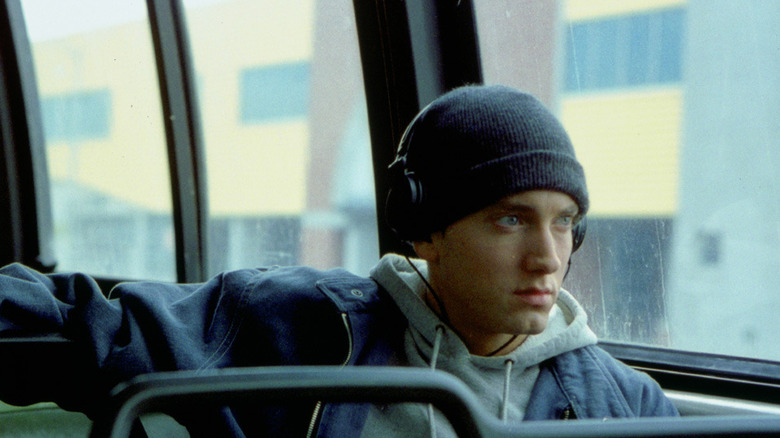 Universal Pictures
Leaving 11/1/22
. 8 Mile
. Aagey Se Right
. Aamir
. ABCD 2
. ABCD: Any Body Can Dance
. Are We There Yet?
. Arjun: The Warrior Prince
. Barfi!
. Bridget Jones's Diary
. Chance Pe Dance
. Christmas in the Heartland
. Chup Chup Ke
. Despicable Me
. Despicable Me 2
. Dhan Dhana Dhan Goal
. Dhoondte Reh Jaoge
. Dinner for Schmucks
. Do Dooni Chaar
. Dr. Seuss' The Cat in the Hat
. Edge of Fear
. Ferris Bueller's Day Off
. Flight
. Footloose (2011)
. Friday
. Friday After Next
. Getaway Plan
. Ghanchakkar
. Grandmaster
. Hajwala: The Missing Engine
. Hattrick
. Hello, My Name is Doris
. Heroine
. Himmatwala
. His Dark Materials: The Golden Compass
. Husbands in Goa
. Identity
. InuYasha – Seasons 1-2
. Johnny Mnemonic
. Just Friends
. Kai Po Che!
. Kalakalappu
. Katy Williams: The Pimp Chronicles
. Katti Batti
. Last Action Hero
. Leah Remini: Scientology and the Aftermath – Seasons 1-3
. Lemony Snicket's A Series of Unfortunate Events
. Léon: The Professional
. Life in a Metro
. Little Nicky
. Marc Maron: Thinky Pain
. Miniforce X – Season 1
. Miss Congeniality
. Miss Congeniality 2: Armed and Fabulous
. Monster-in-Law
. Mr. Bean's Holiday
. Mumbai American Jaan
. Naruto – Seasons 1-9
. Next Friday
. No One Killed Jessica
. No Strings Attached
. Oye Lucky! Lucky Oye!
. Paan Singh Tomar
. Pettersson and Findus 2
. Raja Natwarlal
. Red Riding Hood
. Rock of Ages
. Satyagraha
. Scarface (1983)
. Seized
. Setts I
. Sigaram Thodu
. Sitting in Limbo
. Snow White and the Huntsman
. Takers
. The Bucket List
. The Family Court – Season 1
. The Forgiven
. The Golden Path – Season 1
. The Little Nyonya
. The Judgement – Season 1
. The Next Karate Kid
. The Nightingale
. The Notebook
. The Nut Job
. The Old Thieves: The Legend of Artegois
. The Truth
. This is 40
. Together
. Welcome to Sajjanpur
. Zoé: Panoramas
. Zokkomon
Leaving 11/2/22
. Olympus Has Fallen
Leaving 11/3/22
. From Dusk Till Dawn: The Series – Seasons 1-3
. Mossad: Seasons 1-2
Leaving 11/5/22
. Framing John DeLorean
. Undercover Brother 2
Leaving 11/6/22
. Burning Cane
Leaving 11/7/22
. Unrest
Leaving 11/8/22
. War Dogs
Leaving 11/10/22
. Deadly Switch
Leaving 11/12/22
. If Anything Happens I Love You
Leaving 11/13/22
. Fukrey Boyzzz: Space Mein Fukrapanti
Leaving 11/14/22
. Scary Movie 5
Leaving 11/15/22
. Ghosts of War
Leaving 11/16/22
. America's Next Top Model – Seasons 21-22
. At the Dolphin Bay
. La Robe De Mariee Des Cieux
. The Method
. My MVP Valentine
. Survivor – Seasons 16 and 37
. The Yard (Avlu)
. Westside Story
. Whose Streets