Hemlock Grove, One Of The First Original Netflix Series, Is Leaving The Streamer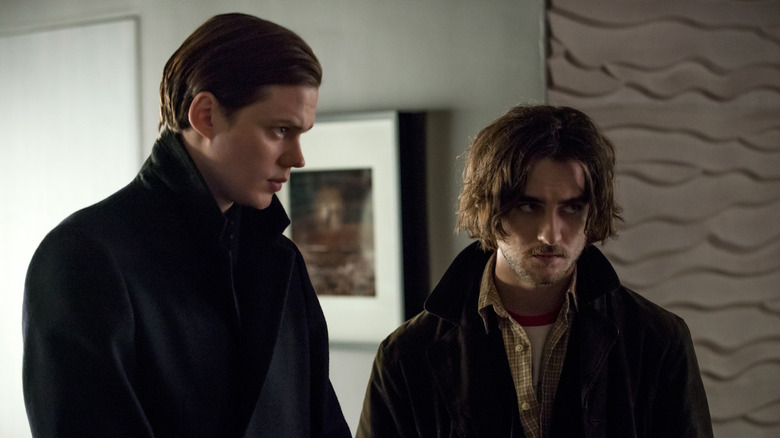 Netflix
In a move that will undoubtedly cause some ire, Netflix quietly announced that one of its first original series is leaving the platform in October. "Hemlock Grove," the horror-fantasy series that ran for three seasons, will be taken off of Netflix on October 22. /Film has reached out to Netflix for comment on this decision.
The first season of "Hemlock Grove" was released on Netflix on April 19, 2013. It marked the streamer's second foray into original programming, releasing in-between the political drama "House of Cards" and the dramedy "Orange is the New Black." The show also became one of the first streaming shows to be nominated for Emmys – the first season was nominated for its original theme music and visual effects, the latter being specifically for the episode "Children of the Night."
"Hemlock Grove" followed the citizens of Hemlock Grove, Pennsylvania. When a string of brutal murders plague the town, wealthy family heir Roman Godfrey (Bill Skarsgård) and town newcomer Peter Rumancek (Landon Liboiron) team up to investigate what is going on. However, the two of them carry disturbing and supernatural secrets, especially Roman, whose mother Olivia (Famke Janssen) runs the town's biomedical facility with an iron fist.
Is this the start of a new trend?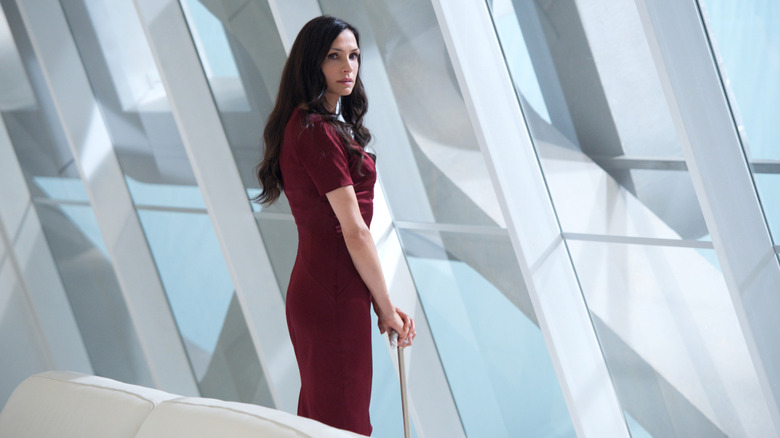 Netflix
Many might recall that earlier in August, HBO Max began quietly removing some original programming from its platform, including shows and movies. These moves were made after it was announced that Warner Bros. Discovery will de-prioritize original content from the streamer to eventually make way for a merger between HBO Max and Discovery+.
However, the reasons for this move by Netflix are extremely unclear. It appears that the company is moving in the opposite direction as HBO Max, prioritizing original programming rather than acquisitions. It is possible that they are removing "Hemlock Grove" for monetary reasons, but that is still unclear.
For those who still want to watch the series after its impending removal, Netflix did release all three seasons on physical media, which you can find online. However, they do appear to be out-of-print, and it is unclear if the streamer will revive these prints upon the show's removal.
/Film will continue monitoring this story as more information becomes available.