'Hemlock Grove' Trailer: Netflix Reinvents The Supernatural With Help From Eli Roth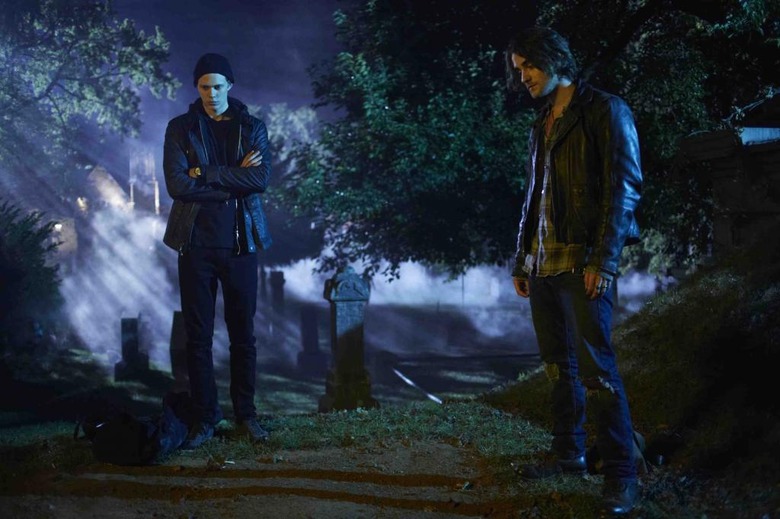 Netflix is a big topic of conversation this week as the Consumer Electronics Show (CES) brings to the fore all manner of questions about digital connectivity and methods for providing content to the new technology being flogged at the show at the same time as ongoing Television Critics Association (TCA) events show off new titles for 2013. Netflix has been managing the transition from its first incarnation, a DVD rental house, to a nearly all-digital content platform. And to bolster the wide array of streaming movies available through Netflix, the company has a couple of high-profile pieces of original content set to premiere this year.
One is House of Cards, the political thriller series starring Kevin Spacey and produced by David Fincher, who also directed the pilot. Another is Hemlock Grove, a supernatural series based on the novel of the same name, with Eli Roth as exec producer alongside Mark Verheiden.
The first trailer for the show is online, and it features a look at the cast (Famke Janssen, Bill Skarsgard, Lili Taylor, Landon Liboiron and Dougray Scott) and quite a few odd sights and sounds of the Pennsylvania town in which they all come together.
Hemlock Grove will premiere on April 19, and all 13 episodes will be released at once.
At the TCA press events this year, there has been a lot of talk about violence on TV. While Hemlock Grove isn't on TV, exactly, it definitely looks like it will be more violent than average. Producers say it also focuses on "emotional violence," with Brian McGreevy, author of the source novel, saying "This is likeWho's Afraid Of Virginia Woolf? with more people getting mauled, actually."
He also said that the show would be too violent for regular television, and compared it to content on HBO and Showtime. Looks like we can expect something like a classic "town full of monsters" approach with a little of the bizarro touch of American Horror Story.
Here's a description of the novel upon which the series is based:
The body of a young girl is found mangled and murdered in the woods of Hemlock Grove, Pennsylvania, in the shadow of the abandoned Godfrey Steel mill. A manhunt ensues—though the authorities aren't sure if it's a man they should be looking for. Some suspect an escapee from the White Tower, a foreboding biotech facility owned by the Godfrey family—their personal fortune and the local economy having moved on from Pittsburgh steel—where, if rumors are true, biological experiments of the most unethical kind take place. Others turn to Peter Rumancek, a Gypsy trailer-trash kid who has told impressionable high school classmates that he's a werewolf. Or perhaps it's Roman, the son of the late JR Godfrey, who rules the adolescent social scene with the casual arrogance of a cold-blooded aristocrat, his superior status unquestioned despite his decidedly freakish sister, Shelley, whose monstrous medical conditions belie a sweet intelligence, and his otherworldly control freak of a mother, Olivia.