The Daily Stream: Identity Has All The Thrills You Need In 90 Minutes Flat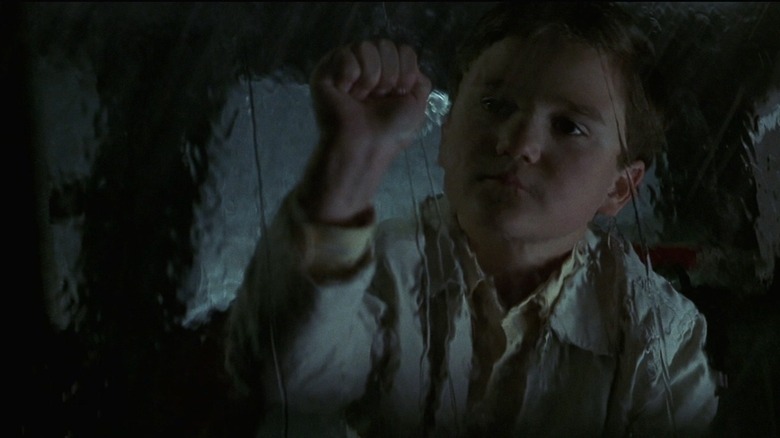 Columbia Pictures
(Welcome to The Daily Stream, an ongoing series in which the /Film team shares what they've been watching, why it's worth checking out, and where you can stream it.)
The Movie: "Identity"
Where You Can Stream It: Netflix
The Pitch: Listen, don't tell my fellow feminists I said this, but one of my favorite movie lines is, "Whores don't get a second chance." 
Part neo-noir, part slasher, and thoroughly acted to hell and back by a cast that knows exactly what kind of movie they're making, James Mangold's Agatha Christie riff "Identity" is an immaculately paced, deceptively fun 90 minutes of thrills. "Identity" is a good example of the adage, "If it ain't broke, don't fix it." Delivering its tale in a crisp hour and a half, Mangold and co-writer Michael Cooney (who previously penned the '90s "Jack Frost" holiday horror movies) take the Save-the-Cat screenwriting approach and lay it over a basic "And Then There Were None" framework.
Why It's Essential Viewing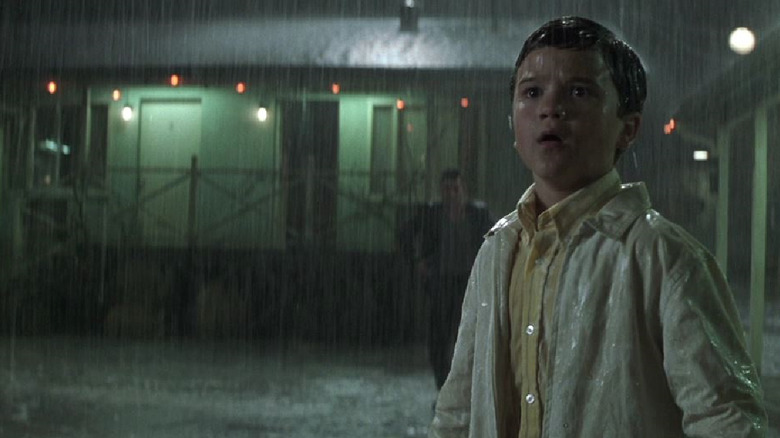 Columbia Pictures
A cadre of veteran character actors and leading men and women make up the intentionally varied cast — mostly different shades of a violent criminal's unstable psyche. Malcolm Rivers (Pruitt Taylor Vince) is awaiting execution for a handful of brutal murders in an apartment building, but his psychiatrist, Dr. Malick (Alfred Molina), and defense attorney uncover evidence of their client's insanity and bring said evidence (Malcolm's journals) before prosecutors and a judge.
During this time, ten strangers get caught in a severe downpour in the middle of the Nevada desert and find shelter at a motel managed by Larry (John Hawkes). The victims/suspects: Ex-cop/limo driver, Ed Dakota (John Cusack); bitter, aging '80s actress, Caroline Suzanne (played by '80s-and-beyond actress Rebecca De Mornay); George and Alice York (John C. McGinley and Leila Kenzle) and their young, non-verbal son, Timmy (Bret Loehr); Officer Rhodes (Ray Liotta) and his prison transport, convicted killer Robert Maine (Jake Busey); sex worker Paris Nevada (Amanda Peet); and lastly, newlyweds Lou and Ginny Isiana (William Lee Scott and Clea DuVall). The storm is so severe that the group is stranded at the motel for the night.
It's important to know who's who because the bodies start dropping almost immediately. The first appears to be an accident — little Timmy York's mother is hit by Dakota's limo when she steps out onto the rain-slicked road. It's an intentionally jumbled narrative that introduces its characters with dedicated sequences. Amanda Peet sizzles as an escort who steals from her client, and, it's revealed, inadvertently caused the flat tire that forced the Yorks to stop. When George York gets his intro, we observe how neurotic but reliable he is, as he nervously coaches himself through the safe navigation of a blown tire. Cusack's character is, of course, reading Sartre. But within that narrative gumbo is a storytelling sleight-of-hand. As the bodies start dropping, the movie unfurls its flag as a routine slasher. But as the characters push up against each other and strange coincidences start adding up, it becomes clear that the routine stuff was intentionally laid out the way it was — all the better to shock you with at the end.
A Killer Twist That Had No Right Being Greenlit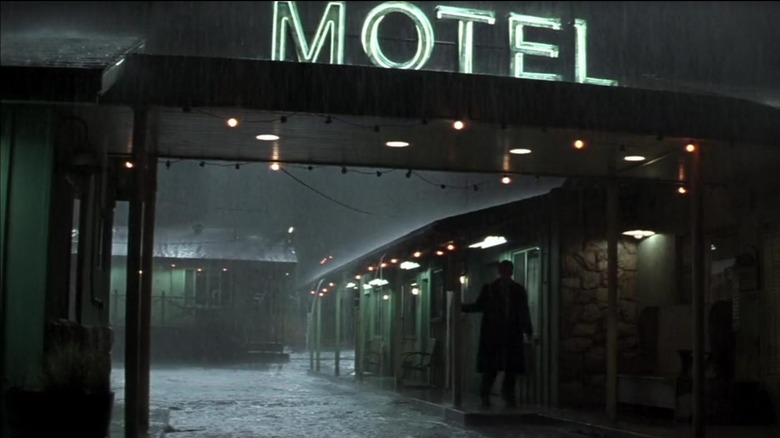 Columbia Pictures
Let's talk about that ending. 
It generally goes that the killer is the one you'd least expect. Here, the killer actually is who you'd least expect.
Here's where the trick works: by making little Timmy non-verbal, he's easy to overlook in the narrative, and as the second reveal is revealed, easy for Dr. Malick to overlook when keeping track of the voices in his patient's head. 
Mangold knows good and well how bonkers this killer-kid premise is and leans into the absurdity with a montage of every death and how the little tyke was orchestrating each one, even the ones that were surely accidental. His villain line, delivered with the same venom as little zombie Gage wielding a scalpel in Mary Lambert's "Pet Sematary," should be as iconic as anything Chucky or Freddy quips before the kill: "Whores don't get a second chance." 
Mangold may be revered for the stylish hero picture "Logan" and the striking "Ford v. Ferrari," but it's the genre exercise workhorse "Identity" where he commands the most repeat viewings from me.