The Idea For Hulu's Reboot All Started With The Revival Of Roseanne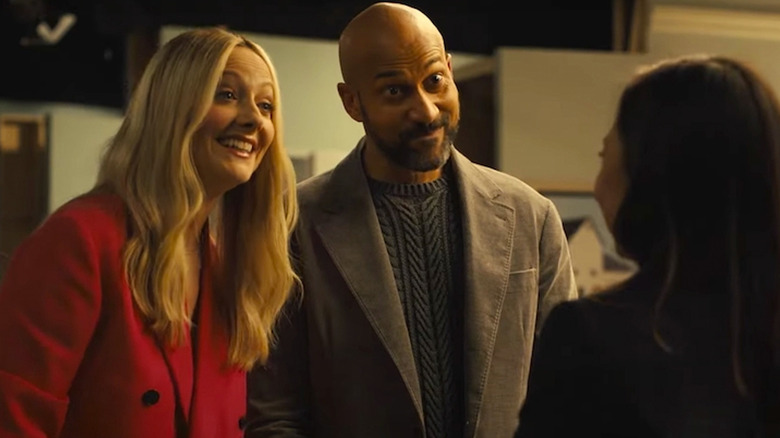 How does one follow the critically acclaimed, 11-season run of a show like "Modern Family"? It's a question that series creator Steve Levitan had to ask himself as the sitcom was nearing its end. Few modern sitcoms are so universally beloved — it's only been a few years since its final episode aired, and questions about a revival are already starting to materialize. Of course, that has a lot to do with Hollywood's newfound obsession with remixing "older" sitcoms: from "Fuller House" to the "Fresh Prince of Bel-Air" reboot, it's been proven as a safe and successful bet every time. After all, as the saying goes, there's nothing new under the sun. Why shouldn't we revisit the material that's proven to deliver results (and, perhaps most importantly, nostalgia)?
With networks rebooting their tried-and-true success stories left and right, creating a new project can be a ridiculously daunting process. Rather than give into despair, though — or fall back on the familiar — Levitan instead chose to lean into the absurdity of the revival craze. Sometimes a reinvention of the wheel isn't nearly as interesting as a farce about the people doing the reinventing, a truth that "Reboot" has effectively proven. The series follows a network's attempts to bring back a family-friendly sitcom 20-odd years later. It's timely and hilarious for sure, and it proves that inspiration really can come from anywhere: namely from another successful sitcom, "Roseanne" (or at least, the "Roseanne" revival).
The lightbulb moment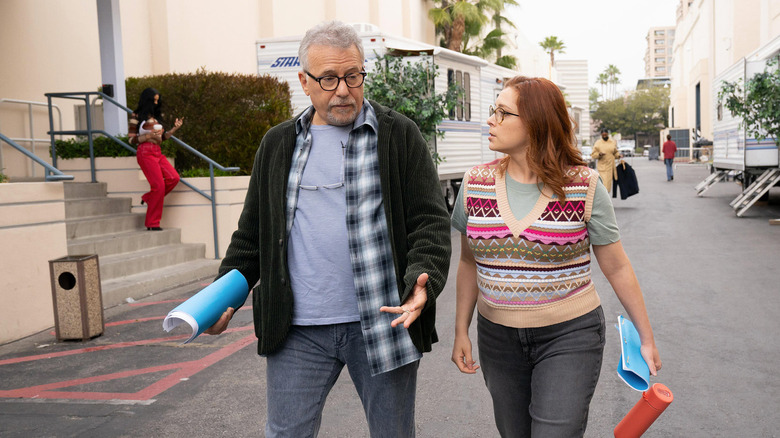 Hulu
Levitan first started to develop "Reboot" after "Roseanne" got a second life on ABC. It was one of the first sitcom revivals to really blow up, winning big ratings and an audience over 18 million strong. Despite the controversy that mired the revival, "Roseanne" — aka "The Conners" — remains a watershed moment for the revival craze that we're still seeing today. "There's quite a bit of absurdity in that process, in this Golden Age of Television, when so much is recycled," Levitan told Collider. But, as most know, absurdity in real life usually translates very well to TV:
"I thought, 'Oh, that's a pretty good idea for a show because you can force all these larger-than-life people into a high-pressure situation. It's also interesting because people might have left that situation thinking they're going to go on to do great things, and maybe life didn't turn out exactly like they wanted.'"
As great an idea as it was, Levitan wondered whether another writer would beat him to the punch. At the time, he was still working on "Modern Family," and the series finale was still a few years away. "I thought it was such a good idea that somebody would do it before I could," Levitan recalled. Lucky for him, no one did — or at least, no similar story ever got off the ground. Once "Modern Family" wrapped in 2020, Levitan was free to start planning out this new series in earnest.
'It was nice to dig into something that I had such strong feelings about'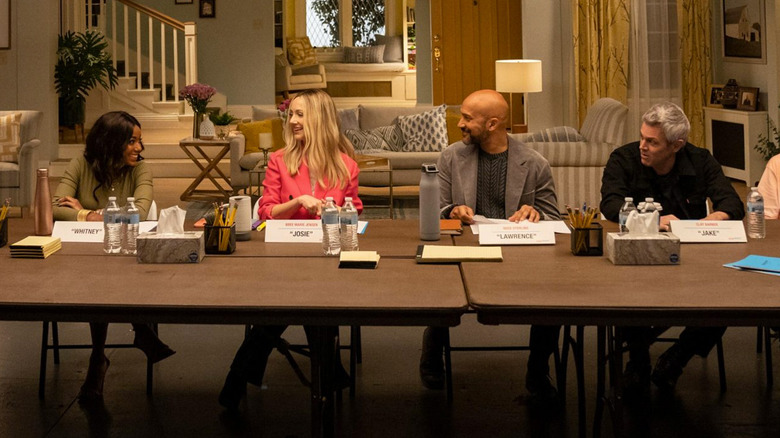 Hulu
Levitan admitted that following "Modern Family" would have been a "scary" process no matter the project. On a surface level, "Reboot" really is quite the departure from his last series. Hulu's "Reboot" is a mature, meta comedy that pokes fun at the very industry Levitan calls home. But to Levitan, that was a large part of the appeal:
"'Modern Family' was a really amazing chance to dig into my family life, which was half my life, or my waking hours I spent with my family, while the other half was spent at work. This now gives me a chance to reflect on all my years in this business, with all the eccentric, ridiculous, wonderful people that I've met through the years in this business, and I welcomed that. It was nice to dig into something that I had such strong feelings about."
And deep, deep down, "Reboot" still shares a lot of DNA with "Modern Family." The biting humor is part of the charm for either series, and at the end of the day, both can still be considered comfort television. "I didn't want this to be a cynical show," Levtian explained. The series may be poking fun at the "absurd" nature of Hollywood, but it does so in a way that everyone can laugh — even the executives at Hulu that the show is effectively spoofing. "They were as enthusiastic as anybody about those things. As long as it's not mean-spirited, and you're not trying to hurt somebody ... you're okay."