The Muppets Mayhem Stars Lilly Singh, Taj Mowry, & Saara Chaudry Discuss The Inclusivity Of The Muppets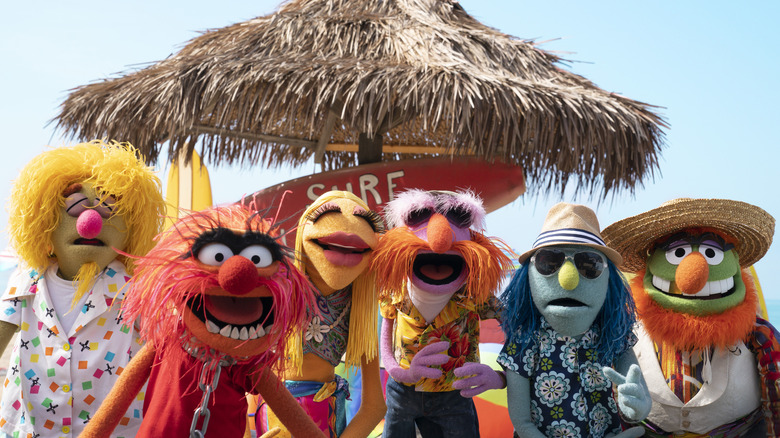 Disney+
Before projects like "Crazy Rich Asians," "Fresh Off The Boat," or "Everything Everywhere All At Once" rose to prominence in Hollywood, Asian Americans were rarely represented in a big way in American film or television. Despite being the third highest group of Asians represented in the United States, Filipinos are among the least represented in the country's media. It wasn't until The CW's "Crazy Ex-Girlfriend" from 2015 and 2022's "Easter Sunday" that Filipino families were truly put in the spotlight on American screens.
Luckily, YouTube offered an opportunity for Asian American creators to shine the spotlight on themselves. Wong Fu Productions, National Film Society, HappySlip, and many others gained prominence on the internet in the 2000s and 2010s by creating videos and cultivating a community that supported Asian American media. Many Asian Americans have since graduated to larger roles in the entertainment industry, such as Lilly Singh. She started out on YouTube as IISuperwomanII in 2010 with a channel that consisted of daily vlogs, comedy skits, and musical performances. But after some guest starring roles and cameos over the years, the Indo-Canadian performer went on to take over Carson Daly's late night slot as host of "A Little Late with Lilly Singh" and star in her own Peacock sketch comedy show "Sketchy Times with Lilly Singh." 
Now, Singh will also star in the upcoming Disney+ series "The Muppets Mayhem" on Disney+, where she'll get to showcase her South Asian roots on a larger stage alongside a diverse cast of human and Muppet performers. And she and her co-stars say that's one of the best things about working with the iconic brand that brought us Kermit The Frog, Miss Piggy, and the whole Muppets gang.
'That is also why I love the Muppets'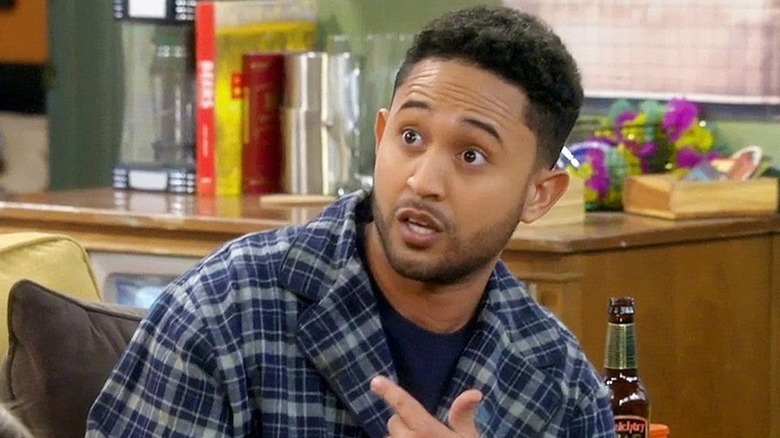 Freeform
While promoting the new show at this year's New York Comic Con, we had the chance to join a roundtable session and speak to a number of cast members about "The Muppets Mayhem" after their panel wrapped up on the Main Stage. First, in discussing the core of the series and the Muppets as a whole, Disney Channel staple Taj Mowry (who plays Electric Mayhem super fan Gary "Moog" Moogowski) said that the main message is that it's okay to be different and who you are. "That's one of my favorite things about doing this project and that is also why I love the Muppets," he said. "Each Muppet is a different color. They all look different from [each other and] they come together. It's unity."
'An ode to my culture'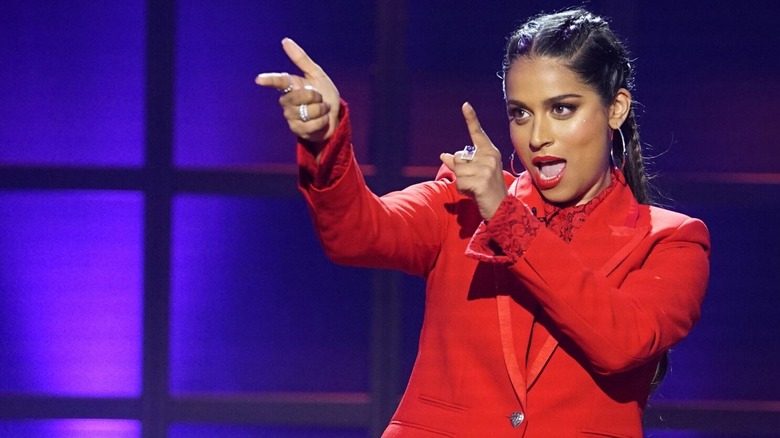 NBC
Building on her co-star's sentiments, Singh shared how it feels to carry the Asian representation from YouTube over to more mainstream forms of media:
"It feels amazing. To be completely honest, when I auditioned for this role, I was a little concerned I wouldn't get it because I was like, 'Oh, this means they have to find a South Asian younger sister.' And depending on where the story goes, it could be many other people that are related to me. I was like, 'That's really tough and I think that's going to go against me.'

This team is incredible and they found Saara [Chaudry] and she's incredible, but that's just a testament to me being stressed. Not only that, they actually asked me what I wanted [my character's] last name to be as well. I chose Nora's last name to be Singh so it could be a little bit of an ode to my culture. But this team is so open to making sure that it's culturally sound, that people feel represented, and I just cannot give them enough roses for that ... and when you watch it, I think you'll see this: It's not a story about two Indian girls. We are just there, and we happen to be also South Asian. It's very, very cool."
'I want to ensure that I am representing my community'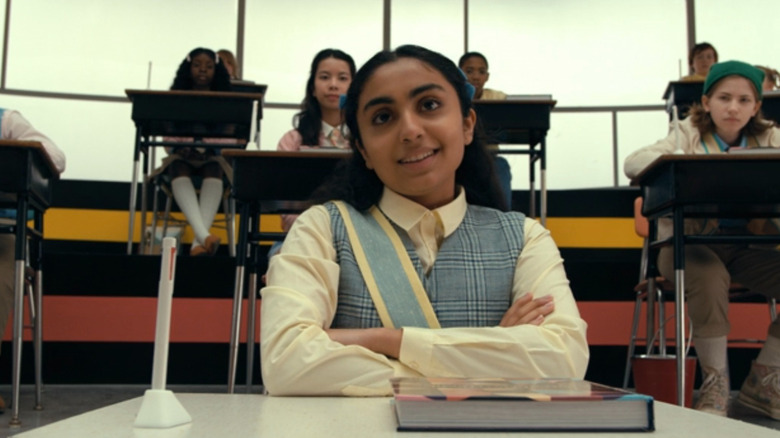 Disney+
Feeling very mindful about her community and what her involvement in "The Muppets Mayhem" could mean to them, Saara Chaudry also weighed in on the types of pressures she faced after taking on the role of Hannah Singh:
"This is such an iconic franchise to be a part of and these characters are all iconic. Standing alongside them is a big deal and you of course want to do it justice. So in that sense, yes, you feel pressure, but I think the fact that everybody was so kind, the Muppet performers were just so open and welcoming [when they would] show us the way of the Muppets. We were lucky to be working with such incredible people.

I think for me personally, though, I always feel pressure in every single role that I take on to just do justice for my community, for women of color, for the BIPOC community. Every single role that I step into, I want to ensure that I am representing my community, girls that look like me, in the best way possible and putting my best foot forward. And so in that sense, that's where I feel pressure, but it's like a pressure that I'm more than happy to take on. It's what I love doing. I feel really honored and lucky to be in a position where I can be that girl for other girls."
'Love and happiness and humor and compassion and genuine life lessons'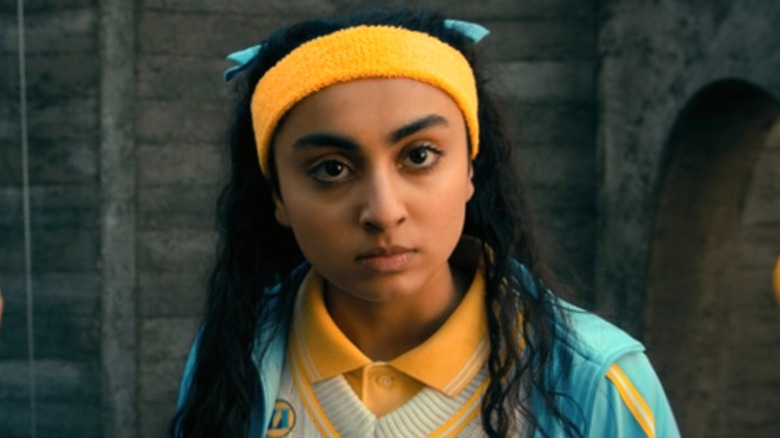 Disney+
Finally, as extra emphasis on the point that representation is incredibly important, Chaudry revealed her first exposure to the Muppets. The current Harvard student and star of "The Mysterious Benedict Society" shared that it was her father who exposed her to the beloved characters after he enjoyed them with his own father:
"The way I was introduced to the Muppets was through my dad. He grew up in England watching the Muppets and [it] was the first show that he could sit down with his Indian father and his other Indian siblings and watch this show that color, race, and gender just didn't play a role. He could relate to these characters because it was a pig. It was a green frog. There wasn't anything else to it other than love and happiness and humor and compassion and genuine life lessons that he could take away. What's really special about this show is that there's all different colors of the rainbow."
With "The Muppets Mayhem" on the horizon in 2023, hopefully a new generation will be exposed to these beloved characters and embrace the timeless message of inclusivity and acceptance that they've championed for decades.