The Mysterious Benedict Society Season 2 Is Heading To Disney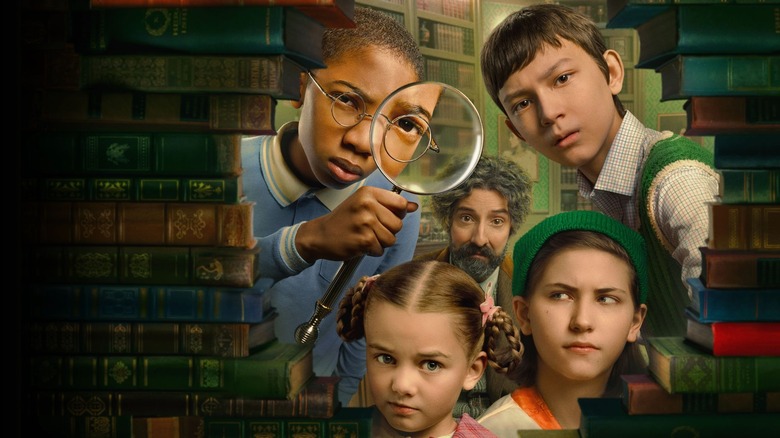 Disney+
Disney+ has decided to give fans a second chance to look inside "The Mysterious Benedict Society" — by renewing it for a second season.
The TV show, which is based on the best-selling book series by Trenton Lee Stewart, announced their second season order via Instagram with a special video message from Tony Hale, who stars as the eccentric Mr. Benedict and his twin brother, Mr. Curtain — both the protagonist and antagonist of the show.
In the announcement — which was addressed to "all Society members" — the actor, who is best known for his role as Buster Bluth in "Arrested Development," attempted to decode a numerical riddle. He ended up admitting it was too difficult to decipher before the words "Season 2 Confirmed" appeared on screen.
The mystery-adventure follows four gifted orphans who are recruited by Mr. Benedict to help him stop a global crisis. "This show has been an absolute thrill to work on," Hale said in a press release for the announcement. "And I'm so thankful to the fans and Disney for the opportunity to keep telling this incredible story." 
A statement from the executive producers reads:
"We're thrilled to have the opportunity to continue our journey into Trenton Lee Stewart's witty, warm and wonderful world in a second season of 'The Mysterious Benedict Society.' This has already been such a special experience, thanks to our remarkable cast and collaborators. The belief that 20th Television and Disney+ have shown in our show and their commitment to its values of kindness, empathy and the celebration of different ways of being make this all very much a joy."
When Can We Expect Season 2 of The Mysterious Benedict Society?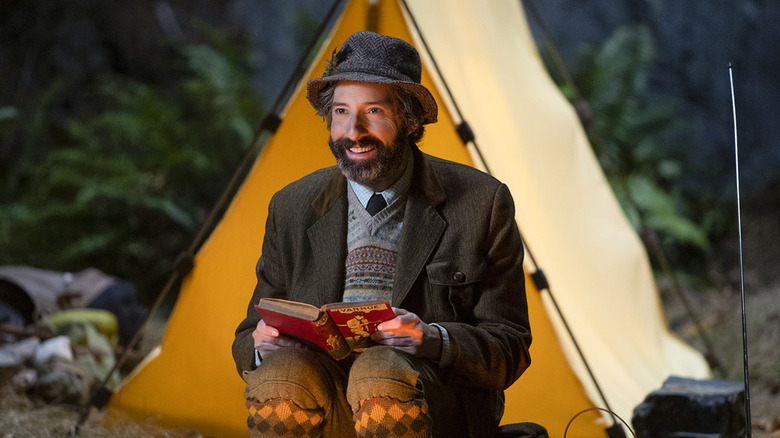 Disney+
The first "Benedict" book was incredibly captivating when it hit shelves in 2007. I know because I remember the hype. I was 15 years old and I remember seeing the book on the Barnes and Noble shelves I'd frequented with friends after school. The quirky drawing of the Society building always made me curious, so it's cool seeing other people respond to the world of this series. Even my mom read the first book; the story is starting to take on that "Series of Unfortunate Events" level of cult following.
The second season will begin production in early 2022 — so it appears it won't be until late next year that we are able to delve back into the Society's story. Considering that fact, it goes without saying that there is no official release date for season 2 just yet.
The series stars "Bob's Burgers" alum Kristen Schaal, as well as MaameYaa Boafo, Ryan Hurst, Gia Sandhu, Seth B. Carr, Marta Kessler, Emmy DeOliveira, and Mystic Inscho.
Matt Manfredi and Phil Hay serve as writers, creators, and executive producers alongside Darren Swimmer and Todd Slavkin, who also executive produce and serve as showrunners. Jamie Tarses, Karen Kehela Sherwood, Deepak Nayar, David Ellender, Matt Loze, and James Bobin serve as additional executive producers.