Michael Myers Actor James Jude Courtney Confirms That Halloween Ends Is His Final Outing In The Franchise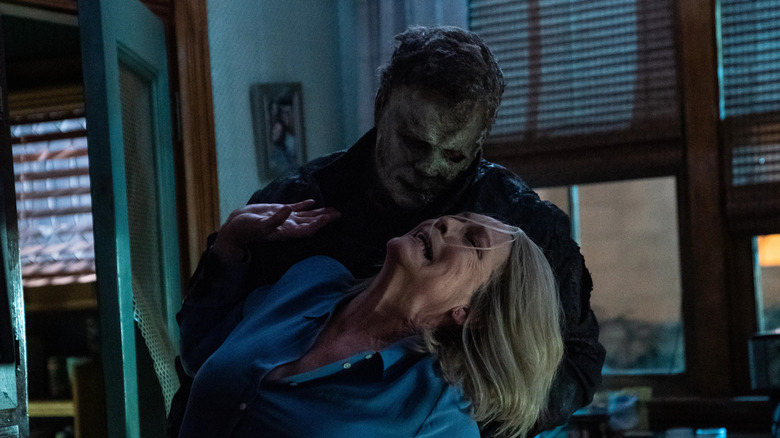 Universal Pictures
It's up for debate whether or not "Halloween Ends" is going to be the actual end of the "Halloween" franchise. The more recent installments have seen wildly mixed reviews, with passionate stances coming from both sides of the aisle — but if there's one thing "Halloween" fans can agree on, it's their desire for more Michael Myers. That said, it appears that Jame Lee Curtis, our longtime heroine Laurie Strode, isn't the only pivotal cast member who claims she is saying goodbye to the story for good.
Myers actor James Jude Courtney confirmed that "Halloween Ends" would be his last time donning the mask during an interview with ScreenRant published on October 18, 2022. He said: 
"You know, [director] David [Gordon Green], and Jamie and I have talked about this, we're done. We're done. I think, for me, to put this character down, Jamie and I were talking on the set towards the end, knowing that this was the end for us. We kind of compared it to the Super Bowl, I'm 65 years old, she's a year or two younger, but we're not spring chickens, we're both vital, and vibrant, and athletic and youthful, but we're moving in places in our career. I feel like this was a Super Bowl win, I feel like 2018 and 'Kills' were playoffs, and I feel like 'Halloween Ends' was the Super Bowl, and we frickin' won dude. So best to win with a big ring on our hand and walk off into the sunset."
James Jude Courtney, Michael Myers, and beyond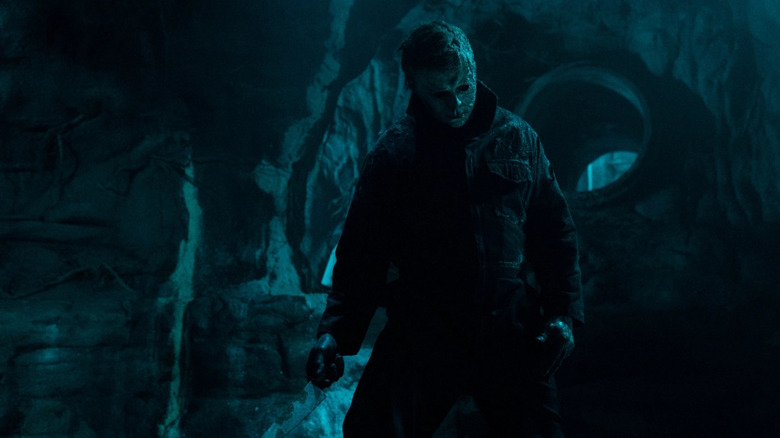 Universal Pictures
Courtney started playing Myers in 2018 with "Halloween," the first David Gordon Green-directed installment in the franchise. He was definitely filling the shoes of giants when he stepped into the part, with Nick Castle and Tony Moran taking on the role in the original film. After that, Dick Warlock played the part in "Halloween II." In the fourth installment, George P. Wilbur played Myers, with Donald L. Shanks taking over for the fifth film and Wilbur returning for the sixth movie. Chris Durand took over the part in "Halloween H20," and then Brad Loree continued in the role in "Halloween Resurrection." Finally, Tyler Mane played Myers in Rob Zombie's two "Halloween" reboot films, which were the most recent movies from the franchise before Green started his own reboot series.
Needless to say, many actors have tried their hand at the legendary Myers, but Courtney has been at it for one of the longest stints. He has been an effective part of the new films, and would be a fitting final Myers should they truly decide that this is the end of the "Halloween" story. If they don't — and I don't think any of us will be surprised if they don't — it will be interesting to see who ends up inheriting the coveted role. As always, it will be someone with presence, arguably the most important element of the Michael Myers character, and Courtney will certainly be missed in the part for the menacing presence he brought to Green's franchise additions. As they say, onto the next one — potentially.