A Disastrous Screen Test Didn't Stop Ava Gardner From Becoming A Movie Star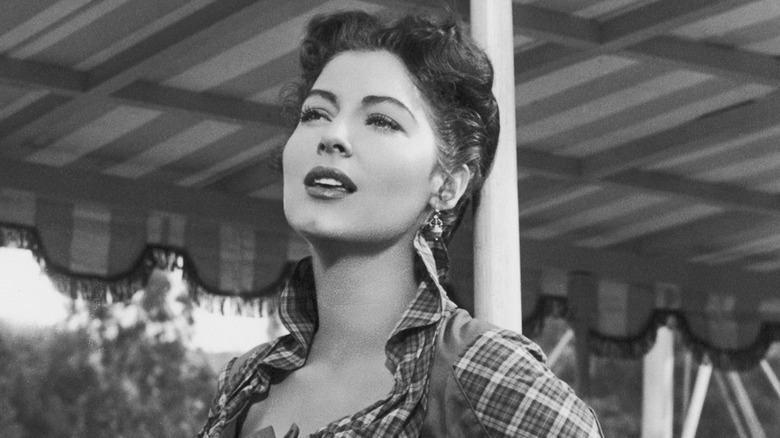 MGM
It's hard to believe that Hollywood legend Ava Gardner almost didn't make the cut as an actress. Most known for her roles in "The Barefoot Contessa," the Ernest Hemingway-penned "The Snows of Kilimanjaro," and "The Killers," the actress knew how to court controversy. Tabloids loved her for her messy life offscreen — not too spicy by today's standards, but was controversial in an era when women were meant to be quiet and not ruffle any feathers. Instead, she embodied the role of femme fatale — both onscreen and off — and exuded a freedom and sensuality that could not be ignored.
She wasn't always seen this way and, in fact, becoming an actress wasn't something that she specifically sought ought. That femme fatale quality we've come to associate her with had to be cultivated over time with experience and training. But we always have to start off somewhere and, in the case of Gardner, she had a difficult journey ahead of her after a complete disaster of a screen test with Metro-Goldwyn-Mayer (MGM).
It started with a photo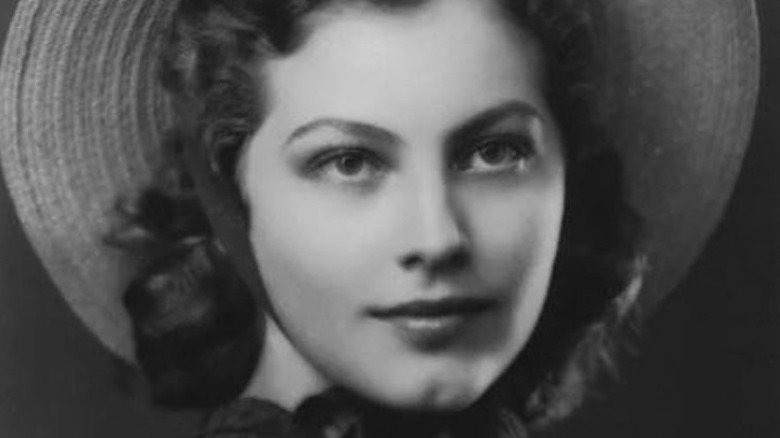 Larry Tarr
At 18, Gardner was studying to become a secretary. During that time, she sat to have photos taken by her brother-in-law, Larry Tarr. He was so pleased with the results that he displayed them in the window of his shop. A talent scout supposedly representing MGM noticed the photo and, with the suggestion from the scout, Tarr sent in the photos to MGM for consideration.
Gardner's striking features convinced MGM to offer her a screen test. She flew out to New York, where the Al Altman, head of MGM's New York talent department, administered the screen test. The process, at least on paper, seemed easy enough: She was asked to walk towards the camera and back, which would be a simple movement test. Altman, however, did not ask her to speak on camera, as he found her Carolina accent difficult to understand.
From the footage, Altman and MGM studio chief Louis B. Mayer determined the young woman lacked refinement on camera. It seemed like Gardner's future as an actress was dead in the water. Fortunately, for Gardner, Mayer's standards for consideration were low. As Mayer so eloquently put it to Altman regarding Gardner: "She can't act. She can't talk. She's terrific. Sign her."
From the bottom to the top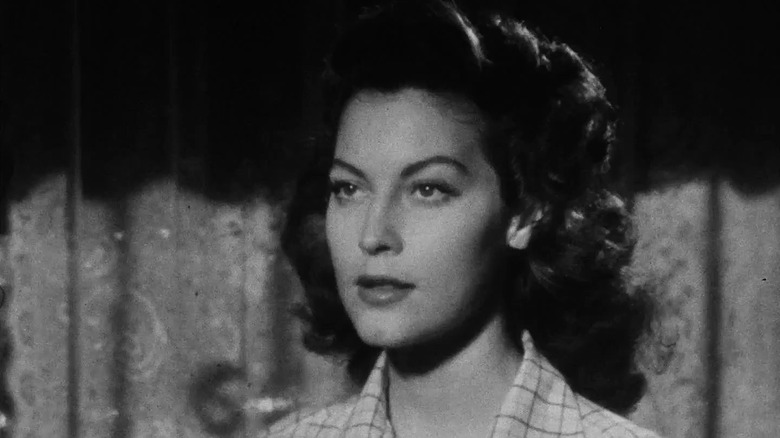 MGM
The odds were against Gardner after Mayer's proclamation. But, in the Hollywood studio system, they invested in their future stars with training, which is exactly what MGM did with Gardner. After offering her a seven-year contract to work exclusively with them, MGM threw her into training to correct her accent, how to sing with vocal instruction from Harriet Lee, how to move, and how to act. Truly, the whole-nine yards.
It would take time before the young woman would start getting opportune roles. Stars weren't born overnight. For about four years, Gardner would be in bit roles until her big break in the film noir, "The Killers." Ironically, this film wasn't an MGM production. The studio loaned her out to Universal Pictures, which was a perfectly standard then. Her role as the femme fatale seductress, Kitty, put her on the map.
From then out, MGM started offering her better roles. But, as many would agree in analyzing her career, Hollywood didn't really know what to do with her, which resulted in her dismissing the talent she had. As she told an interviewer back in 1985, "Listen, honey, I was never really an actress. None of us kids who came from MGM were. We were just good to look at."