Ava Gardner Didn't Think She Was Right For The Role That Defined Her Career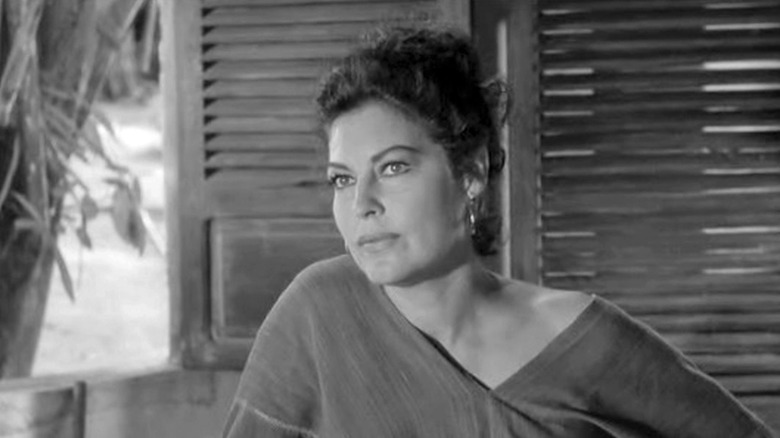 Metro-Goldwyn-Mayer
Ava Gardner made a name for herself portraying sensual beauties in films like "The Killers" and "The Barefoot Contessa." With dark hair, bright green eyes, and a sultry voice, Gardner was the perfect embodiment of a Hollywood femme fatale, and this typecasting followed her off-screen.
Gardner entered showbiz as a shy eighteen-year-old but began to discover a freer version of herself in her 20s, and she had to do it in the spotlight of Hollywood. This earned her a reputation as a drinker and a partier, two things women weren't supposed to be in the '40s and '50s. Constant tabloid fodder surrounding her love life didn't exactly help her reputation either. 
In spite of all the pearl-clutching, this open, unconventional, and independent aspect of her personality would shine through in one of her most successful roles, one she almost turned down.
'Violent attempts at seduction'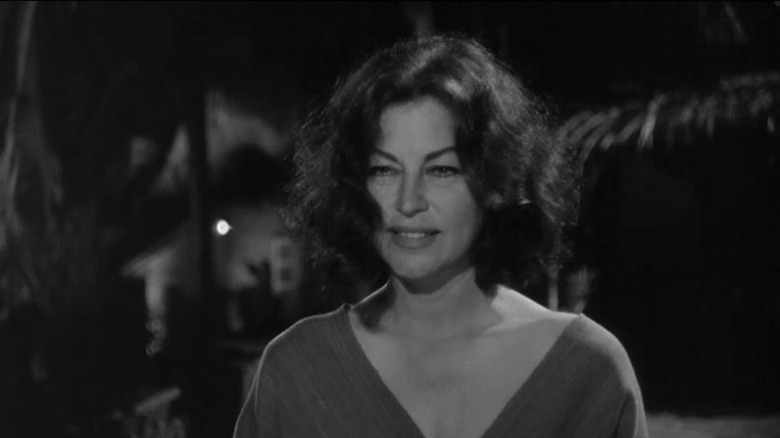 Metro-Goldwyn-Mayer
Like other successful actresses in old Hollywood, Gardner's personal life was as famous as her film roles, and her relationships were often discussed in tabloids at the time. Throughout the late '40s to the early '60s, Gardner had been romantically linked to Mickey Rooney, Howard Hughes, and, most famously, Frank Sinatra. The gossip rags often described the relationships as whirlwind romances worthy of a John Williams score, but the reality was often very different.
Reportedly, Gardner and Sinatra had violent arguments that resulted in bottles being thrown. She was punched by Hughes during an argument, which dislocated her jaw, and, according to Kendra Bean and Anthony Uzarowski in Ava Gardner: A Life in the Movies, famed director John Huston made "violent attempt[s] at seduction" towards the actress early in her career. Predictably, none of the tabloids ever mentioned that Gardner was often subjected to physical violence and sexual harassment by Hollywood heavyweights.
By 1963, Huston had been obsessed with Gardner for years, and wanted her to play Maxine in his upcoming film, "The Night of the Iguana." The film was based on a play by Tennessee Williams, who often wrote emotionally vulnerable characters that required Oscar-worthy performances, and the actress wasn't sure she was up for the task. 
In typical fashion, Huston refused to take no for an answer and went to her home in Madrid to convince her. Gardner eventually agreed to take the part.
Maxine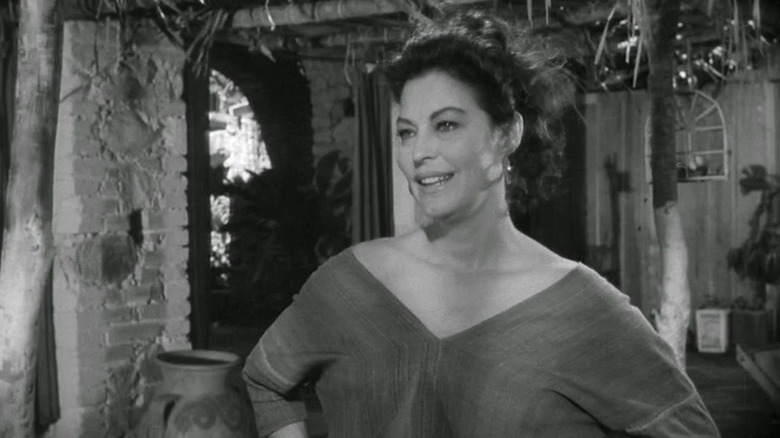 Metro-Goldwyn-Mayer
"Night of the Iguana" centers on Reverend Doctor T. Lawrence Shannon (Richard Burton), an ostracized priest who is accused of taking advantage of a young Sunday school teacher. After losing his church, Shannon spends his days drinking and escorting middle-aged Christian women on scenic journeys through Mexico. During his time in Mexico, Shannon often crosses paths with Maxine, a free-spirited resort owner who takes late-night swims and has casual sex with beach boys. When Shannon loses control of the group and his own desires, he runs to Maxine for help.
Maxine is the polar opposite of a young naive Sunday school teacher or the middle-aged, sexually repressed women on Shannon's tour. She appears confident, outspoken, and free. Of course, being a Tennessee Williams character, Maxine is a tangled mess on the inside. It is revealed in the film that Maxine hasn't fully dealt with her husband's recent death, and, despite her active sexual life, she's desperately lonely. Gardner's roles as seductresses hadn't prepared her to play a complex character like Maxine, but her real-life experiences had.
Under all of her confidence and assertiveness, Gardner was a woman constantly searching for love and understanding, and who only ever encountered gossip, abuse, and harassment. Gardner felt she needed to tap into emotional vulnerability and complexity to play Maxine, and life had supplied her with plenty of it.
Despite her initial insecurities, Gardner shines in the role and steals the spotlight in every scene she's in. Whether she's confronting the judgmental woman from the tour, yelling at Shannon for being useless, or crying after reading a touching poem, Gardner's performance is funny, interesting, and, most importantly, touching.
Critical reception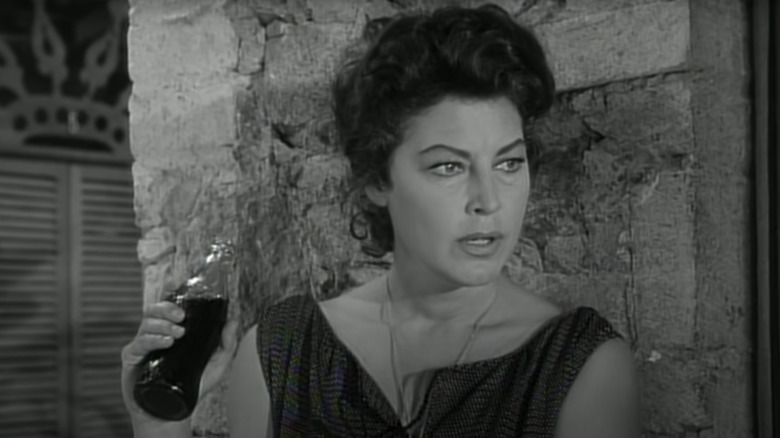 Metro-Goldwyn-Mayer
Gardner was nominated for a Golden Globe and a BAFTA Film Award for her portrayal of Maxine. She continued to work in Hollywood until her death in 1990, but "The Night of the Iguana" is one of her most famous, and most successful roles.
Gardner's existence is often defined by her striking beauty or by the famous men that came in and out of her life, and her striking performances almost become a footnote. The truth is, Gardner never quite fit in. She was too loud and wild for the average '50s American, yet too beautiful and alluring to be taken seriously by much of Hollywood. Perhaps Gardner's portrayal of Maxine is so powerful because she found a kindred spirit in the character, and felt understood for the first time in her life.