The Graduate's Salacious Script Was A Bridge Too Far For Ava Gardner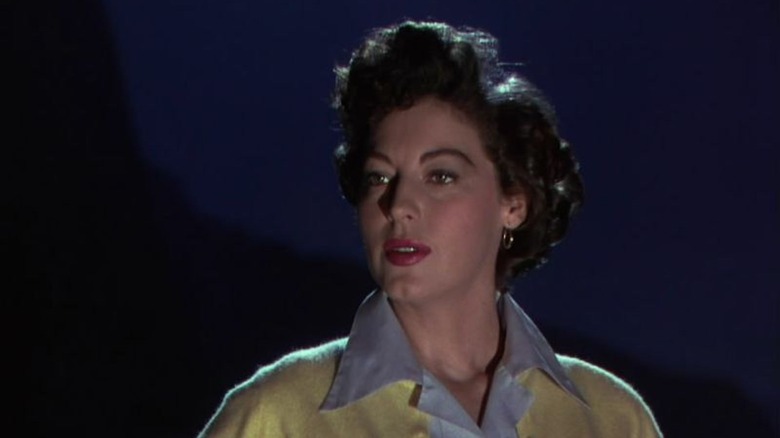 MGM
Ava Gardner's run as one of the most sought-after movie stars in Hollywood had reached a critical juncture in the mid-1960s. Though the dark-haired star of "Mogambo," "The Barefoot Contessa," and "On the Beach" had just delivered one of her finest performances as the vivacious Maxine in John Huston's otherwise heavy-handed adaptation of Tennesse Williams' "The Night of the Iguana," she was now 45 years old — which, according to sexist industry math, meant she was aging out of romantic lead roles. Gardner knew this, and spied the opportunity to segue into the next phase of her career with a highly atypical part: The quintessential American cougar, Mrs. Robinson, in "The Graduate."
To land the role, she needed to sway the film's director, Mike Nichols, who'd just arrived in a big way with his Oscar-winning production of "Who's Afraid of Virginia Woolf?" Gardner had already wooed the likes of Frank Sinatra, Howard Hughes, and casanova bullfighter Luis Miguel Dominguín. She'd play the new kid like a Stradivarius.
Intrigue at the St. Regis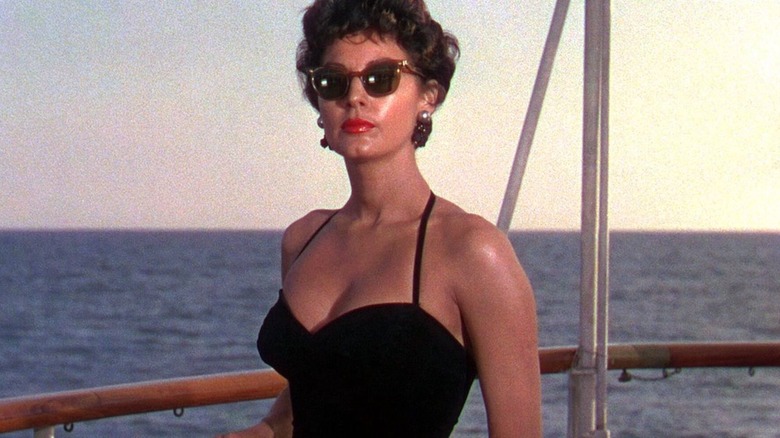 United Artists
What went down during Gardner and Nichols' rendezvous at the ritzy St. Regis hotel in New York City depends on who's telling the story. In Gardner's version, as told to Peter Evans for his dishy "Ava Gardner: The Secret Conversations," the actress recalls, "He made me cry." When pressed to elaborate, she says, "He wasn't very ... simpatico." So Gardner skillfully backed out of the part without saying "no." "I told him I couldn't act. That was the same thing as turning it down. I said I was no actress."
In that same book, Nichols remembers the meeting a little differently. "Theatrical and over the top, she sat at a little French desk with a telephone, she went through every movie star cliché. She said, 'All right, let's talk about your movie. First of all, I strip for nobody.'" 
Unfortunately for Gardner, the meeting was essentially only a courtesy. Nichols was already set on Anne Bancroft playing the seductive Mrs. Robinson, even though she was a mere six years older than Dustin Hoffman. The age disparity might've been odd, but if you can imagine anyone else in that role than Bancroft, you've probably never watched "The Graduate."
Gardner in tarnished twilight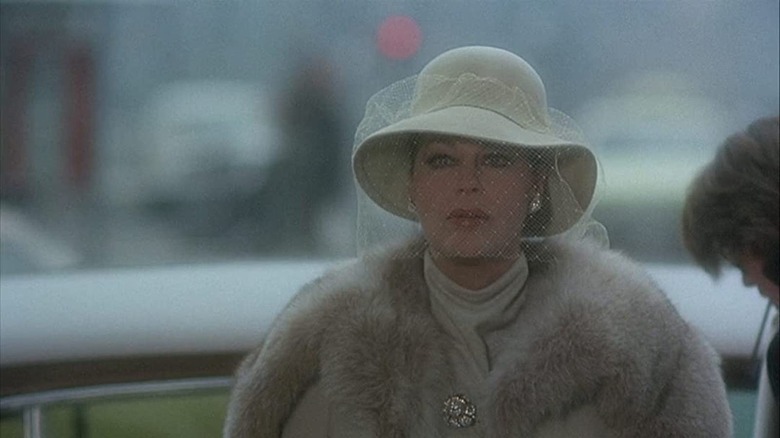 Embassy Pictures
Whatever happened at the St. Regis, according to Kendra Bean and Anthony Uzarowski's "Ava Gardner: A Life in Movies," the star regretted not playing Mrs. Robinson at that pivotal moment in her career. She instead took a supporting part as Omar Sharif's mother in Terence Young's cooly reviewed historical epic "Mayerling." She was soon relegated to the 1970s disaster movie circuit with paycheck-cashing turns in "Earthquake," "The Cassandra Crossing," and "City on Fire." It was a sad wind-down to a spectacular career, but this is how Hollywood often treats its female royalty. She might've been wrong for Mrs. Robinson, but surely there was better out there for a big-screen legend than a plague-on-a-train action flick co-starring O.J. Simpson.